Dolly Parton Said Johnny Cash Made Her 'Feel Like a Woman'
Dolly Parton has been married to Carl Dean since 1966. He's kept a famously low profile all these years, despite being married to one of the world's biggest stars. Parton was 20 years old when she and Dean became husband and wife.
But before Dean, there was another man who made Parton "feel like a woman." That man was Johnny Cash. And he got Parton's "hormones raging" when she was 13.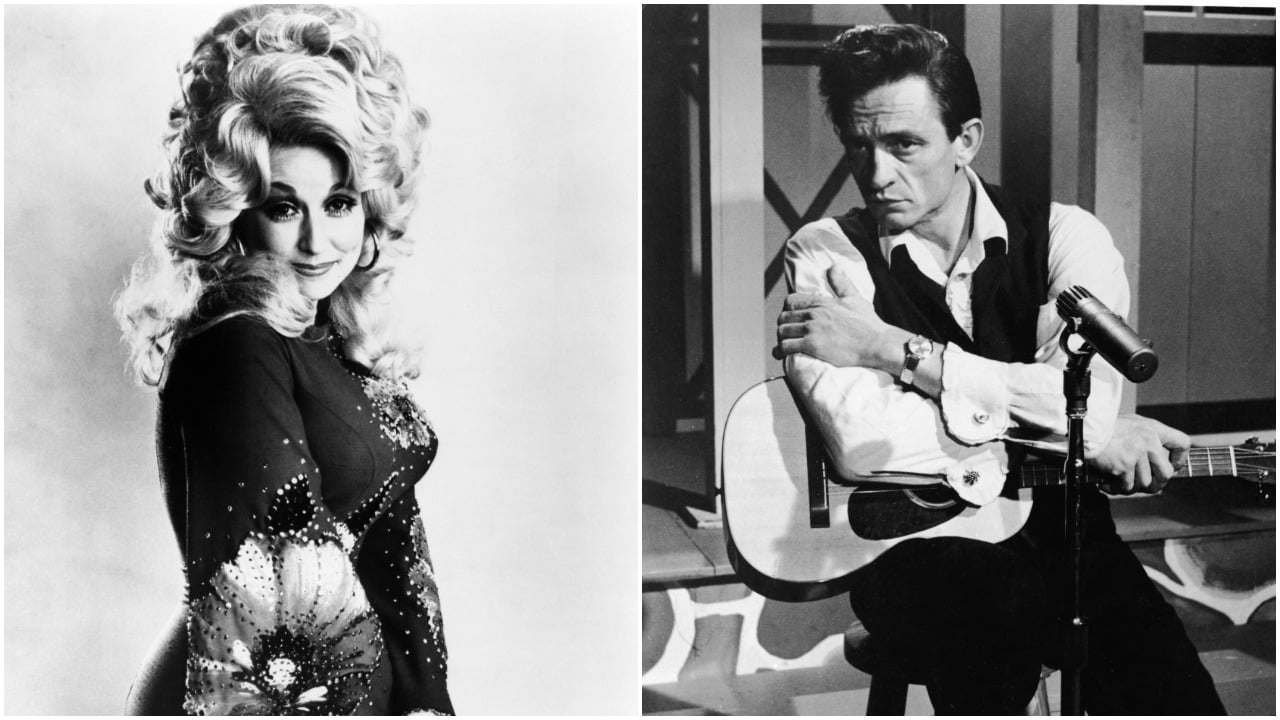 Dolly Parton's first love
Parton developed her first serious crush when she was 12 years old. She traveled to Louisiana by bus along with her senile grandmother (they barely got there) to record her first record, "Puppy Love." When they arrived, young Parton met the label executive's son and fell hard and fast.
"I fell in love with the little boy that was [Goldband executive] Ed Shuler's son, Johnny," Parton wrote in her 2020 book, Songteller: My Life in Lyrics. "He was the prettiest thing I had ever seen. We were about the same age, and that was my first big crush. My first big love and my first record."
Dolly Parton performed at the Grand Ole Opry when she was 13
Not too long after Parton's first love and first record, she got the opportunity to perform at the Grand Ole Opry in Nashville. The young singer's Uncle Bill Owens acted as her manager of sorts in the early days. And he thought: "Well, we've made a record now. The next move is we've gotta go to Nashville and the Grand Ole Opry."
"So we'd go on trips back and forth to Nashville in whatever beat-up old car that Uncle Bill would have, anything that could take us there," wrote Parton. "I remember this one car [a 1953 brown Ford with a bashed-in passenger side and a blue, replacement front fender]—I think the very car that took me to the Opry—my side was wired together. You couldn't get out of that side. I'd have to slide over and get out of the driver's side."
During one of those trips, Owens got Parton a slot in a Grand Ole Opry performance.
"Uncle Bill was really good at talking to people and convincing people," she wrote. "And who's going to say 'no' to a little kid?"
'Johnny Cash introduced me'
When it came time for Parton to take the stage, none other than Johnny Cash introduced her. She was immediately enamored.
"I was thirteen years old," she wrote. "Johnny Cash introduced me, and I thought he was the sexiest thing that ever was. That's when I first felt hormones raging. It was his charisma and me being a growing girl. It was the first time a man had ever made me feel like a woman."
Beyond meeting Cash, Parton was just so ecstatic about performing.
"It was a special time," she wrote. "Being on the Grand Ole Opry was a dream. That was something."