Dolly Parton Said She 'Had To Be A Part Of' This Song
Singer Dolly Parton is a music legend. With her trademark vocals and plethora of hit songs including "I Will Always Love You," "9 to 5," and "Jolene," the singer-songwriter has created classics in both country and pop. Her projects outside of music include work in films, television, books, and her theme park Dollywood in Tennessee.
With a genuine warmth that matches her talent, Parton is also famous for her mentoring aspiring up-and-coming artists, as well as her killer collaborations. Parton recently teamed up with this group for a song of faith and hope.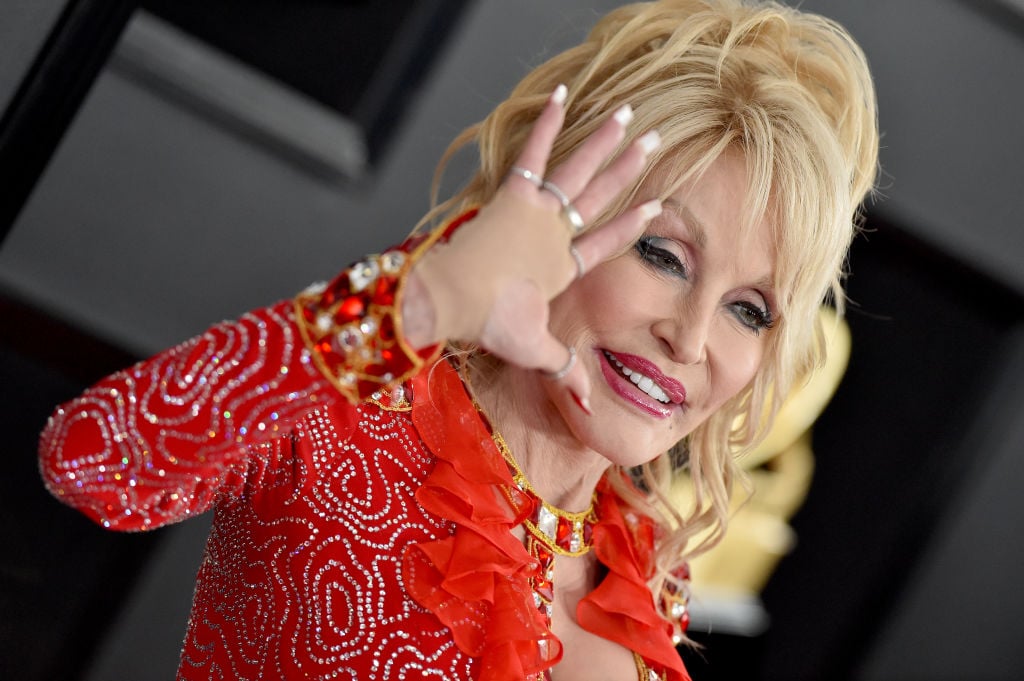 Queen of collabs
Parton has a long list of hits that came from collaborations with other artists. According to The Boot, she has musically paired up with top singers from a wide range of categories, including Julio Iglesias, Queen Latifah, Willie Nelson, and Norah Jones.
One of her most famous songs comes from her partnering with country music legend Kenny Rogers for their duet "Islands in the Stream" in 1983. The song was written by The Bee Gees of 70s disco and Saturday Night Fever fame, and rose to the number one spot on the charts.
An important message
Australian Christian pop duo For King & Country has topped Billboard's Christian Airplay charts with their songs for the past decade, receiving accolades for their progressive sound. Brothers Joel and Luke Smallbone officially started the group in 2009 and have cultivated a loyal fan base. In 2012, Billboard called them one of the "New Artists to Watch, and American Songwriter referred to them as "Australia's answer to Coldplay."
According to Billboard, the brothers reached out to Parton with the help of record producer Timbaland to collaborate with them on the remix of their hit "God Only Knows" from their "Burn the Ships" album. The musicians described their phone conversation with the music icon on Instagram, relaying that Parton told them, "When I first heard 'God Only Knows' I thought it was one of the best songs I'd ever heard… I know that it touched me at a time when I needed to be lifted up."
The singer was greatly moved by the healing lyrics for people who are hurting. "It was like God spoke," Parton said, according to the Tennessean. "I thought so many people with all their problems … I just felt like this song touched everything people struggle with. There's just such a peace and love and sweetness about it, and I really think this song says what we need to be hearing right now."
The Tennessean reported that Parton has been looking to do more faith-based projects, making this collaboration perfectly timed. "I feel really blessed for 'God Only Knows' to have landed in my lap like it did," she said. "It's like it fell from the sky. When I heard it, I thought, 'Oh my goodness, this is so good.' When we got to singing it, oh it just sounded so good. And just working with them was such a blessing."
In the post, the Smallbone brothers expressed their grateful reaction to her words. "… our jaws fell on the floor. The word 'honored' doesn't quite say it when it comes to her collaborating with us," they shared on Instagram.
Parton also took to Instagram to comment on the collaboration. "When I first heard #GodOnlyKnows I knew I had to be a part of it," Parton said on her post. "Thank you @forkingandcountry for letting me join you in telling this incredible story of love, faith and kindness."
The video
In the music video, Parton, Joel, and Luke each portrayed two versions of themselves. Joel's alter ego is an addict, Luke's is a person who is very ill, and Parton chose to portray a prostitute as her other persona in the video. "I just wanted to show how far people could go down, and I knew that was something I could do," she said, according to The Tennessean. "This whole thing was their project, and God just handed it to me to be part of it."
The scene shows Parton in a hotel room singing to her alter ego, a saddened prostitute in a miniskirt and fishnet stockings, sitting on a bed with a wad of cash. The video demonstrates how the lyrics to the song bring hope to the hurting. "God only know what you've been through/God only knows what they say about you," Parton sings to the other version of herself. "God only knows how it's killing you/But there's a kind of love that God only knows." 
The song was written by the Smallbone brothers, along with Josh Kerr, Jordan Reynolds, and Tedd Tjornhom."When you hear her sing the song, there's a weight to the way she sings it that few people could actually do," Luke told The Tennessean. "When she says, 'God only knows,' you feel it. You believe her. It was always written for this modern epidemic of loneliness and depression. Dolly is the vehicle to get into some of those hearts."
"God Only Knows" is available now to stream or download.