Why Dolly Parton Once Said Singing on 'The Porter Wagoner Show' Felt 'Like Murder'
Dolly Parton's career really took off after she joined The Porter Wagoner Show in 1967. She made her debut in front of an audience of 45 million people. As she sang, many of those in attendance shouted, repeatedly, for Norma Jean Beasley, the show's former "girl singer." The Queen of Country eventually won Wagoner's audience over, but it didn't happen overnight. At first, performing for millions of people who wished she was someone else felt "like murder."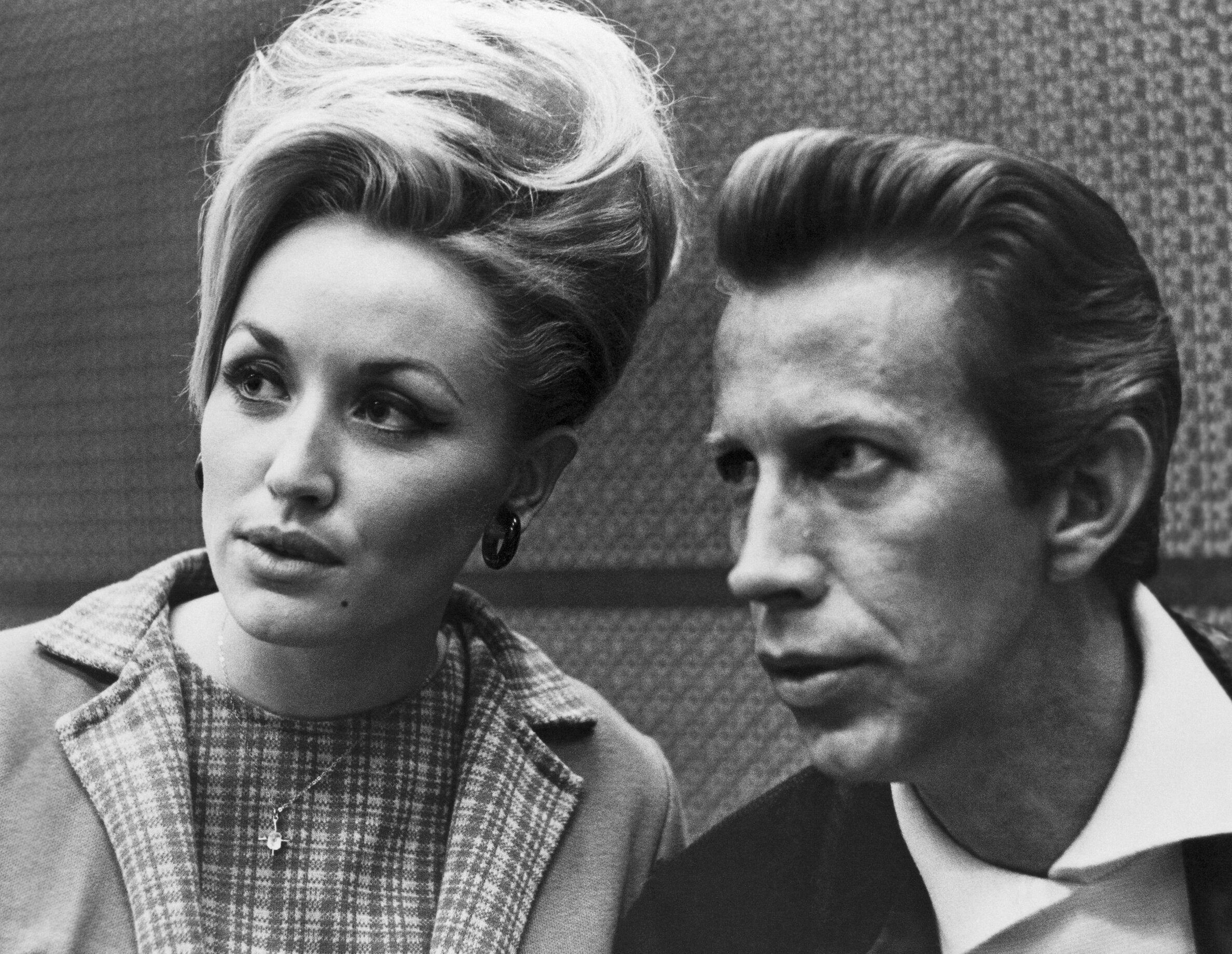 How Dolly Parton joined 'The Porter Wagoner Show'
When Parton got the call that Wagoner wanted to meet with her, she assumed that he wanted her to write songs for him and Beasley. So she arrived with her guitar in hand and began to play. But Wagoner stopped her.
"Then he just told me that Norma Jean, she was leaving his show," Parton said in an interview with Jad Abumrad on the Dolly Parton's America podcast.
He asked her if she would like to be his "new girl singer." The pay was more than Parton had ever made before: $60,000 a year. She said yes.
The 'Rockin' Years' singer felt like the Porter Wagoner audience resented her for replacing Norma Jean
Parton was not welcomed with open arms by the audience of The Porter Wagoner Show. When the "Jolene" singer signed on to be a cast member, she had no idea how challenging it was going to be.
"I couldn't begin to imagine how hard it was really going to be," she said in a 1971 press release, as reported by the book Dolly on Dolly. "It just froze me because I was stepping into big, big shoes. Norma had been with the show for seven years, and I knew everybody would just naturally resent me for trying to, well, replace her. Even the band, until they got to know me, 'cause she had just left, and I had to step in right away. . . . Oh, I can never make it plain to anyone what torture it was the first few times on that show, knowin' that everybody was wanting to see and hear someone else. It was like murder!"
RELATED: Porter Wagoner Told Dolly Parton to Stop Writing About Her 'Poor-Folks Upbringing' and Write This Type of Song Instead
The Queen of Country had a difficult time earning the audience's affection when she sang her solos. Wagoner had the idea to have her sing duets with him. So began their famous duet relationship that yielded several hits throughout their time together.
"We used to sing a lot on the bus and Porter got the idea for the duets," Parton told Ralph Emery in 1971. "It was so rough on me at the beginning . . . I guess Porter just got tired of watchin' me suffer and trying to get recognized. [The duets were] to give me a chance to show what I could do where people would listen without bein' prejudiced."
Dolly Parton and Porter Wagoner had a complicated relationship
Together, Parton and Wagoner became an incredibly successful duo. But Parton always dreamed of venturing out on her own. She didn't want to be someone's "girl singer" forever. There was a sense of tension between Parton and Wagoner for that reason toward the end of their professional relationship.
Eventually, the tension and fighting got to be too much for Parton. She tried to leave multiple times but Wagoner wouldn't listen. Exasperated after yet another argument, she went home and wrote "I Will Always Love You." When Parton returned, she sang it to Wagoner as he sat at his desk. He began to cry. He told her she could go as long as he could produce the record. She agreed.
A few years later, Wagoner sued Parton for $1 million. But, in true Parton fashion, she found a way to forgive her former colleague and mentor. Parton even visited Wagoner the day he died in 2007.
"I was with Porter when he was dying," she wrote in her 2020 book, Dolly Parton, Songteller: My Life in Lyrics. "I forgave him, and I thanked him for all of the opportunities he gave me. I wanted him to know exactly how I felt.