Dolly Parton Once Said She Didn't Want the 'Responsibility' of Being a 'Beautiful Woman'
Dolly Parton's look is just as famous as her act. Even someone hardpressed to remember the lyrics to "Jolene" would likely recognize the country singer. To many, she is a beacon of rhinestoned glamour and over-the-top beauty. Despite this, Parton once said that she didn't particularly want anyone to describe her as beautiful. She explained why she wasn't up for the "responsibility" of the descriptor.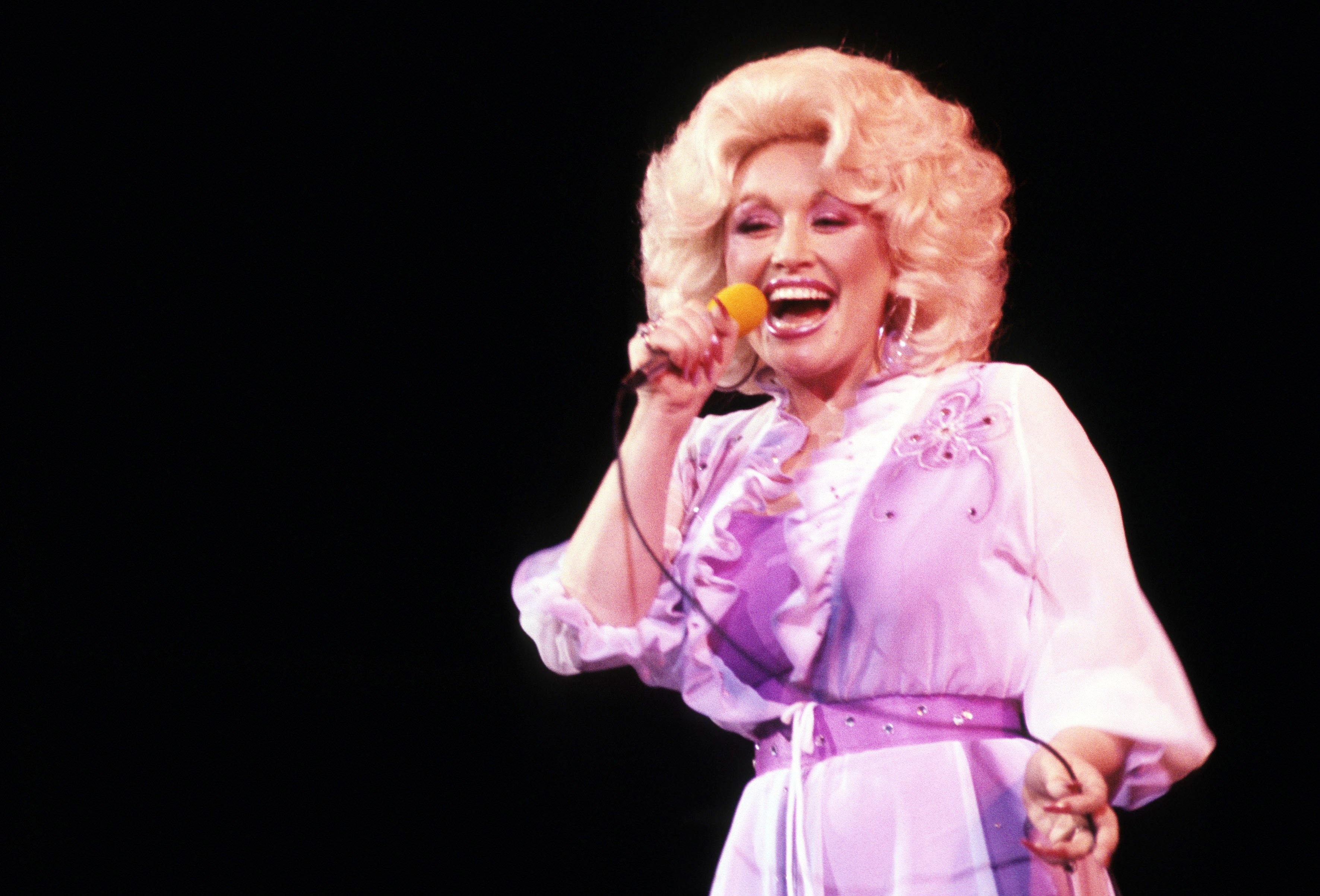 Dolly Parton began to visualize her iconic look as a child
Growing up, Parton thought of herself as plain. She wanted to be a dramatic beauty, however.
"In my head, I knew where I was headed because to me, I'm not a natural beauty," Parton said on The Oprah Conversation. "I wanted to be pretty. I was that backwoods Barbie, I was impressed with that and I just always felt more inside than how I looked on the outside."
She took early beauty inspiration from "the town trollop" and has stuck with that look ever since.
"She had all this beautiful blonde hair, red lipstick and makeup, tight short skirts, and high heel shoes," Parton explained. "I just thought she was the prettiest thing I'd ever seen, so I kind of patterned my look after that. I always loved the Frederick's of Hollywood magazines. That was just kind of to me how I felt like I wanted to look."
She didn't understand why people thought of her as a sex symbol
In a famous 1989 interview with Playboy Magazine, Parton explained that though she appeared on the magazine's cover, she never considered herself a sex symbol.
"It never crossed my mind that anybody might think I was sexy," she explained.
Though she acknowledged that others thought of her in this way, she said it came as a surprise to her. She hadn't wanted anyone to think of her as sexy or even beautiful.
"I still can't get it through my head that people think I'm supposed to be sexy or somethin'," she said. "I don't want that responsibility. I don't want to have to keep up an image like that. I don't want to have to be like a beautiful woman, like a Raquel Welch—which is no trouble, I never would anyway."
She went on to explain that she believed this sort of characterization could harm her career.
"I'm just sayin' I wouldn't want people to look at me and if I gained ten pounds, they'd say, 'Oh, God, she's ruined her looks.' I'm made up of many things. I'm very complex. I have much more depth than just my looks, which to me are not all that hot, anyway," she said. "I've always looked a certain way and had an image. I like the big hairdo, the gaudy clothes. There's not much sexy about that."
Dolly Parton once considered changing her look
Though Parton has stuck true to her wigs and pastel makeup for decades, she explained that she once considered shaking things up. After filming The Best Little Whorehouse in Texas, she wondered if her look had run its course. Her character, Miss Mona, fit her style perfectly.
"Miss Mona in Whorehouse is the epitome of everything I've tried to create with this image, so I may not have a need for it after the movie comes out," she said. "Maybe I'll totally change Dolly's look and surprise people." 
In the end, though, Parton didn't change her look. Her tall wigs, lacquered nails, and sparkling outfits have lasted for decades.