Dolly Parton Responded to Rumors About Never Wearing the Same Outfit Twice
Dolly Parton is known for several things; her legendary voice, big hair, and sunny disposition are just a couple of them. With a career in the music industry and Hollywood that has stretched across five decades, the country diva is never unprepared for the spotlight.
Though she has become an expert at balancing her home life and her life in the spotlight, the 74-year-old has more than a few tricks and tips up her sleeve. From her hair to her makeup, you will never catch Parton looking anything but camera ready.
Here is what the "Jolene" singer said about never wearing the same thing twice.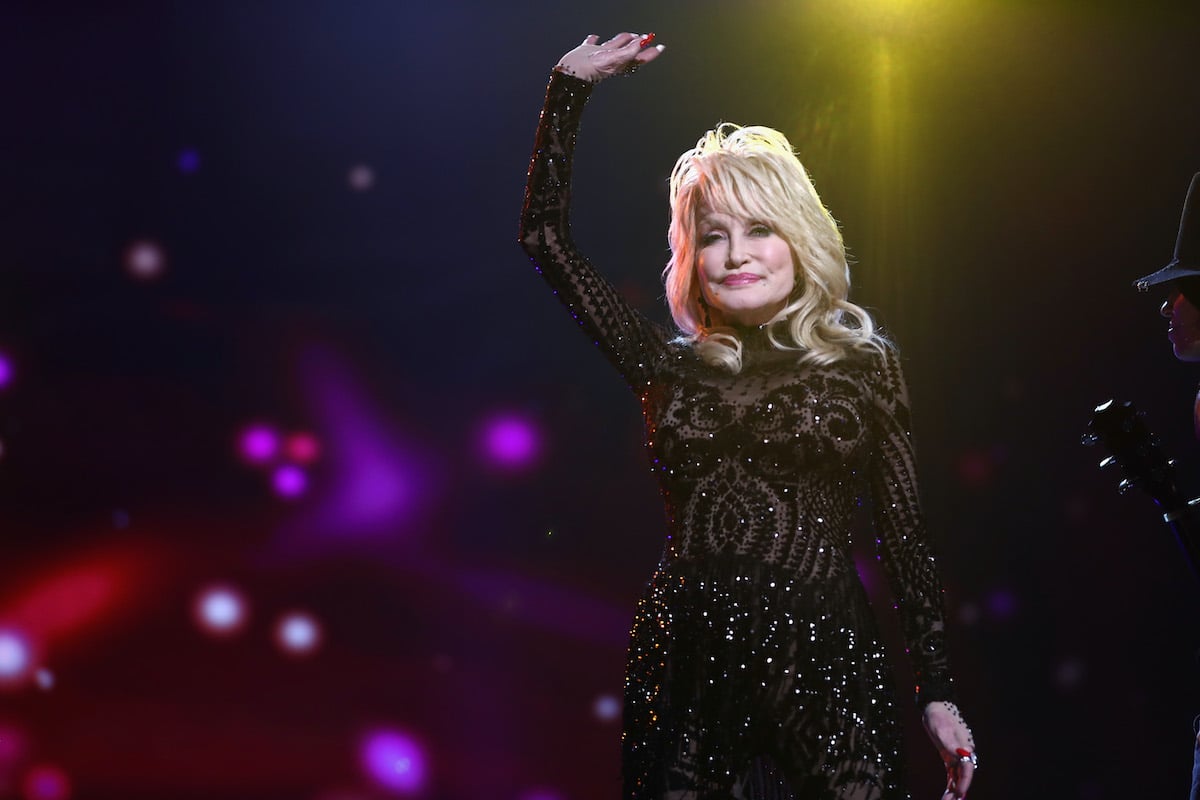 Dolly Parton wears high heels every single day
At just five feet tall, you would be hard-pressed to see any photos of the "I Will Always Love You" singer/songwriter without her signature high heels. She wears them everywhere, both on and off stage, and it turns out that the singer has a practical reason for that.
"I actually do wear high heels most of the time," she explained to RuPaul during an interview with Marie Claire. "They're not always as high as the ones I wear for show. But I'm little. I'm short. And I have to wear heels in order to reach my cabinets. But I always enjoy wearing the shoes too, and I just feel more like me. But I can come down, though. I'm comfortable in my own skin; I'm comfortable with my image. I dress for myself more than I do for somebody else."
RELATED: Dolly Parton Wakes up at 3 A.M. Every Day and Does This Immediately
Dolly Parton wears a new wig every single day
After so many years in the entertainment industry, Parton has mastered her go-to look when it comes to her hair. She has a new blonde wig for every single day of the year.
"I always wore my hair all teased up," she told  Vogue. "Whenever that style started, I was the first to get my hair all poofy. Then as soon as I could buy those hairpieces and wigs, I wanted them. For one thing, they were so handy. Plus, my hair would never do exactly what I wanted it to do."
However, all of the styling and bleaching were determined to Parton's natural roots. "Having the bleach and all of that, it just broke off," Parton told Hallmark's Home & Family. "I thought, 'Why am I going through all that? Why don't I just wear wigs? That way, I never have a bad hair day! I have a big hair day, but not a bad hair day.  I wear one about every day. So I must have at least 365."
This is what Dolly Parton said about never wearing the same outfit twice
In addition to her hair and heels, there are also rumors that Parton has never worn the same outfit twice. However, that rumor isn't exactly true. She told Marie Claire,
Well, it's not true that I don't wear a lot of my clothes twice. If I love something, I wear it. If I'm on tour, I have stage outfits that I wear. But if it's for a real special occasion, then I will put that in my museum, or I will allow other people to put certain costumes in their museums, or we auction off pieces for charity. So nothing ever goes to waste.