Dolly Parton Sang a Sweet Birthday Song to Loretta Lynn for Her 90th — 'We Will Always Love You'
Dolly Parton and other country stars reached out to Loretta Lynn
On April 14, 2022, country legend Loretta Lynn celebrated her 90th birthday. And she received an outpouring of love from her fans and famous friends on social media, including her "mountain sister," Dolly Parton. But she wasn't alone, of course! Who else reached out to Lynn in honor of her reaching her ninth decade?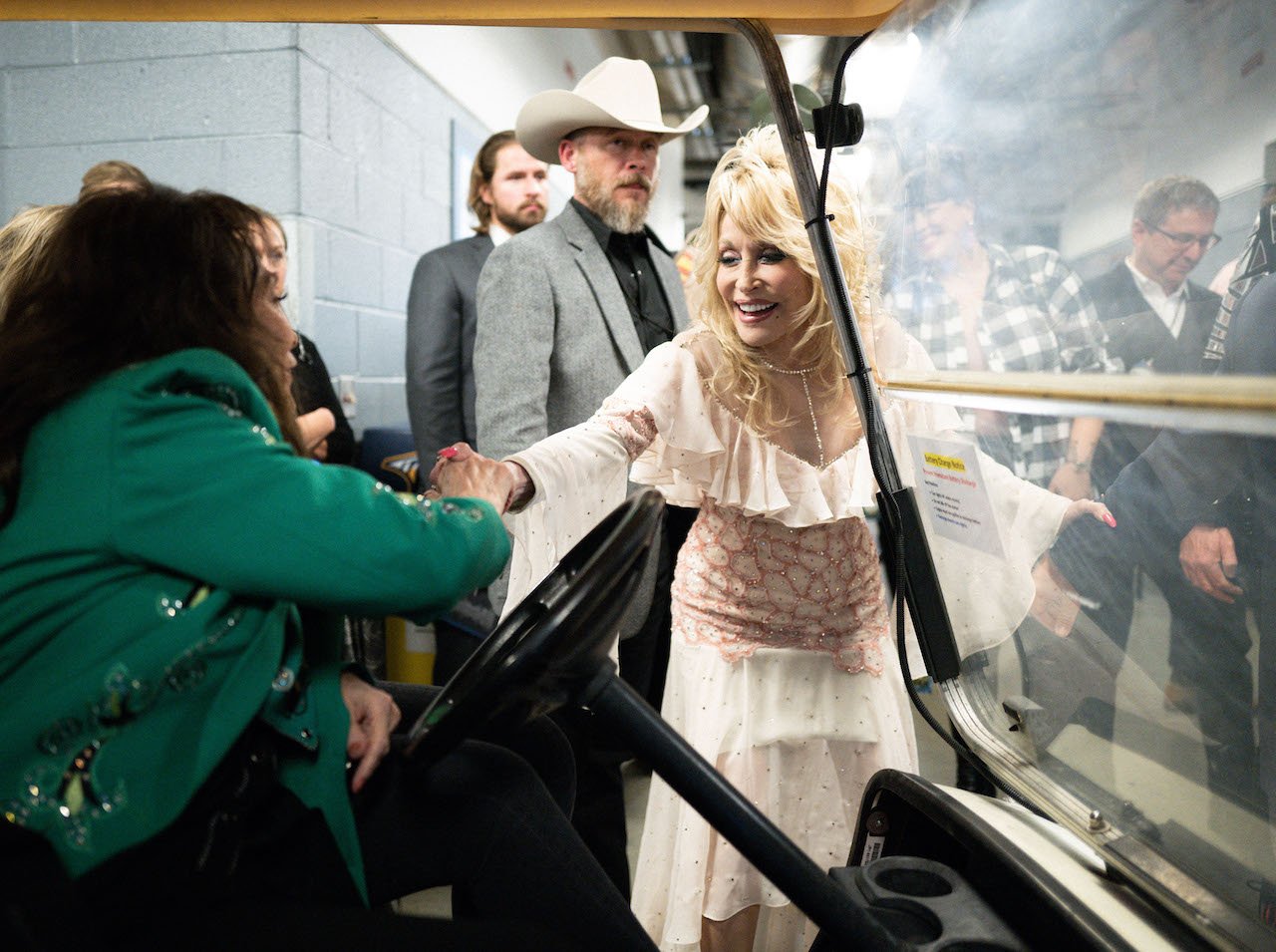 Loretta Lynn has been a country music icon for more than 60 years
Of the country stars around today, Lynn is inarguably one of the originals. She made her first appearance on the Grand Ole Opry in 1960. And it wasn't long before she was supported by her friend and fellow "girl singer," Patsy Cline.
Of course, that friendship ended too soon when Cline died in a horrific plane crash in 1963. But both stars left their lasting mark on country music, both together and individually. And they led the way for other women in the genre. Not only did they encourage female artists in their careers, but they set an example of looking out for each other as a community along the way, especially women.
So, on Lynn's 90th birthday, she received love from other leading artists in country music, including women from Dolly Parton to Carly Pearce.
Loretta Lynn received birthday wishes from country stars like Dolly Parton, Reba McEntire, and Carrie Underwood to celebrate her 90 years
For Lynn's 90th birthday, Team Loretta compiled some star-studded birthday messages and shared a video with fans on Twitter. She received kind words from solo stars like Alan Jackson, Martina McBride, and Maren Morris. Country power couples Garth Brooks and Trisha Yearwood also reached out to share their love, as did Tim McGraw and Faith Hill.
Generally, they all wanted her to have the best birthday ever, but a few also shared some moving words about the "Fist City" singer.
"I know you know what you mean to so many of us," Carrie Underwood told Lynn in her message.
"I love you with all my heart and I send best wishes to you," Reba McEntire smiled with two thumbs up. "You go, girl!"
And Parton used the moment to sing Lynn a very special version of "Happy Birthday" with the sweet ending, "Happy birthday, Loretta! We will always love you!"
Reba McEntire declared it Loretta Lynn's birthday week and Wynonna Judd sang 'Happy Birthday' with her audience
The lovefest didn't stop there! Over on Instagram, McEntire refused to confine her celebration of Lynn to a 24-hour period. "Because she deserves more than just one day of celebrating, happy birthday week Loretta Lynn!!!" she captioned a picture of the two country stars smiling together.
In New York, Wynonna Judd led a crowd in singing "Happy Birthday" and sent a video to the legend, which she then shared on her Instagram. "Love it… and all your friends!" Lynn wrote with the video. "Thank you, honey.
One last note! Fans can send their own personalized birthday message to Lynn through her virtual birthday card if they visit her website while there's still time.