Dolly Parton Says an Actor Would Need 'Spirit' and 'Fire' to Portray Her in a Movie
Dolly Parton has teased a possible movie about her life for a while. There hasn't been any confirmation on an upcoming biopic about the country singer, but Parton has some ideas on what it would take for an actor to portray her. 
Dolly Parton wants a movie to be made about her life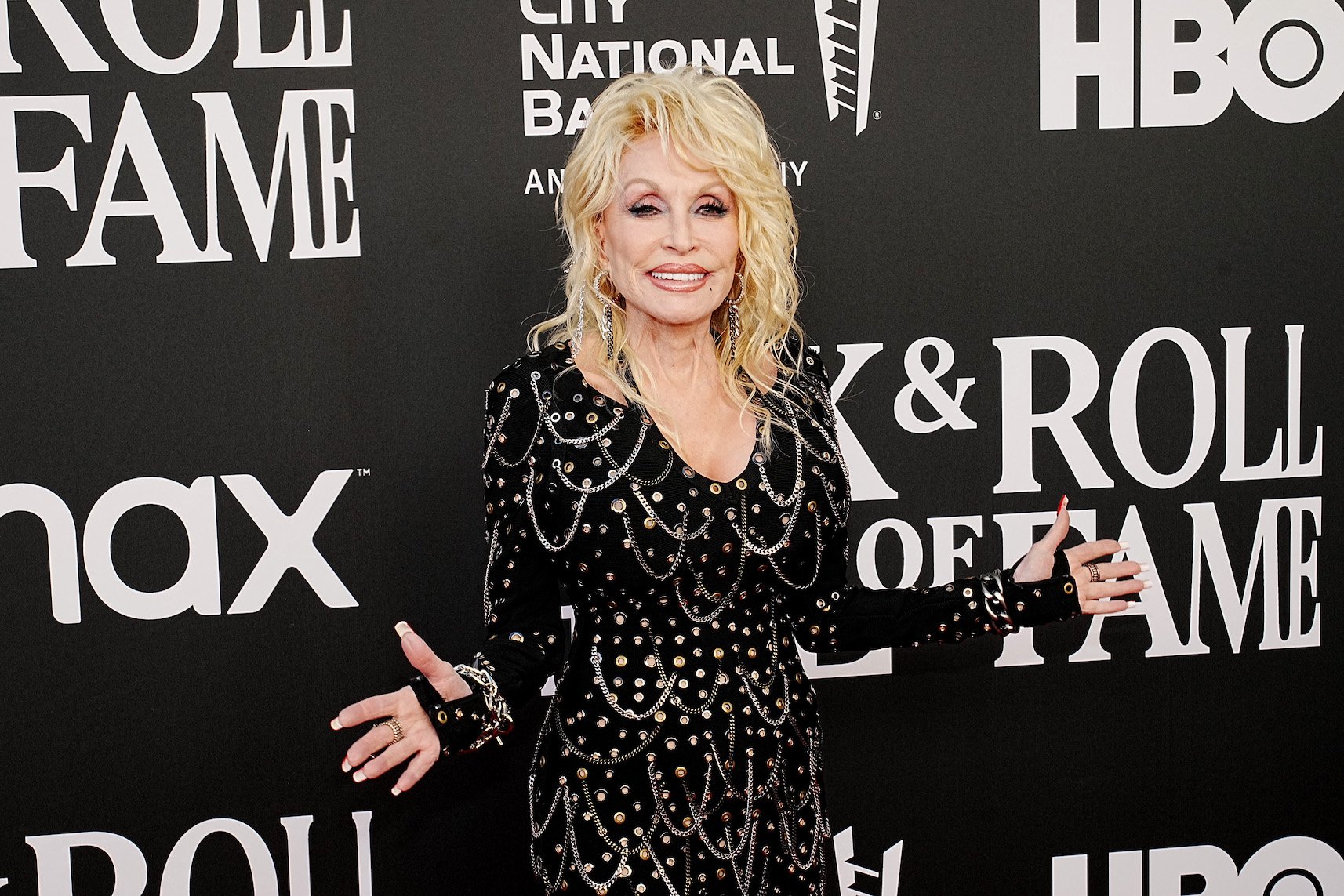 Dolly Parton has been an American treasure for decades, but many don't know the whole story of her upbringing. Parton grew up in a small cabin in Tennessee with a large family that included 11 siblings. Her journey to becoming a country music superstar would be fascinating to watch, and Parton has ideas on how she wants her story to be told. 
In a 2022 interview with the radio show Mr. Nashville Speaks, the "Jolene" singer says she wants her story to be told but is unsure whether she wants it to be a feature film or a Broadway production. 
"I do intend someday to be on Broadway, but I'm thinking now that I might do my life story as a feature," the country singer said. "Maybe possibly even a musical feature, so we're in talks about that."
Parton says an actor needs to have 'her spirit' to play her in a movie
In an appearance on CBS Mornings, host Nate Burleson said there was a "script floating around" for a biopic on Parton's life. While nothing has moved forward, Dolly Parton discussed what an actor would need to portray her in a movie. 
"She would need to have my spirit, I would think, and my personality," Parton said. "She'd have to have a lot of that fire and spunk."
The recent Rock and Roll Hall of Fame inductee also joked that she'd have to have "boobs" to embody her, but that could also be done using some prosthetics. 
"She'd have to have some boobs, of course," Parton stated. "Whether they were homemade or whether they'd be real. She'd have to look the part. She'd have to be a little overexaggerated, but hopefully…that would be pretty easy. Even a boy could do that." 
The '9 to 5' star still isn't sure who should play her in a biopic
Many actors would fulfill a lifelong dream by getting the chance to play Dolly Parton in a movie. While plenty would be fantastic in the role, Parton doesn't have anyone in mind who could be in her shoes. 
"I don't know. I think when it gets to that point, we'll be auditioning a lot of different people, and we'll just have to see," Parton shared. 
One person who people have suggested could play the role well is Parton's goddaughter Miley Cyrus. The two have a close relationship, and Cyrus, who recently released her new song "Flowers", already has the acting and singing chops to play the part. In an interview with E! News, Cyrus said she's never talked to her godmother  about playing her because she "feels like [she's] already doing it." 
In regards to embodying the role of Dolly, Cyrus said, "I don't know what they're gonna do to me. I'm sucked, I'm tucked and plucked, just like she taught me."