Dolly Parton Says a Chunk of Her Heart Went With Kenny Rogers When He Died
Dolly Parton and Kenny Rogers are known for their relationship almost as much as their duets. The "Island in the Stream" singers were very close. Here's what Parton said about losing a "chunk" of her heart after Rogers died.
Dolly Parton and Kenny Rogers were not only musical partners but also friends. Parton was devasted when Rogers died. She once shared that "a chunk" of her heart "went" with Rogers after he died. Here's what Parton said about their decades-long friendship.
How Dolly Parton and Kenny Rogers met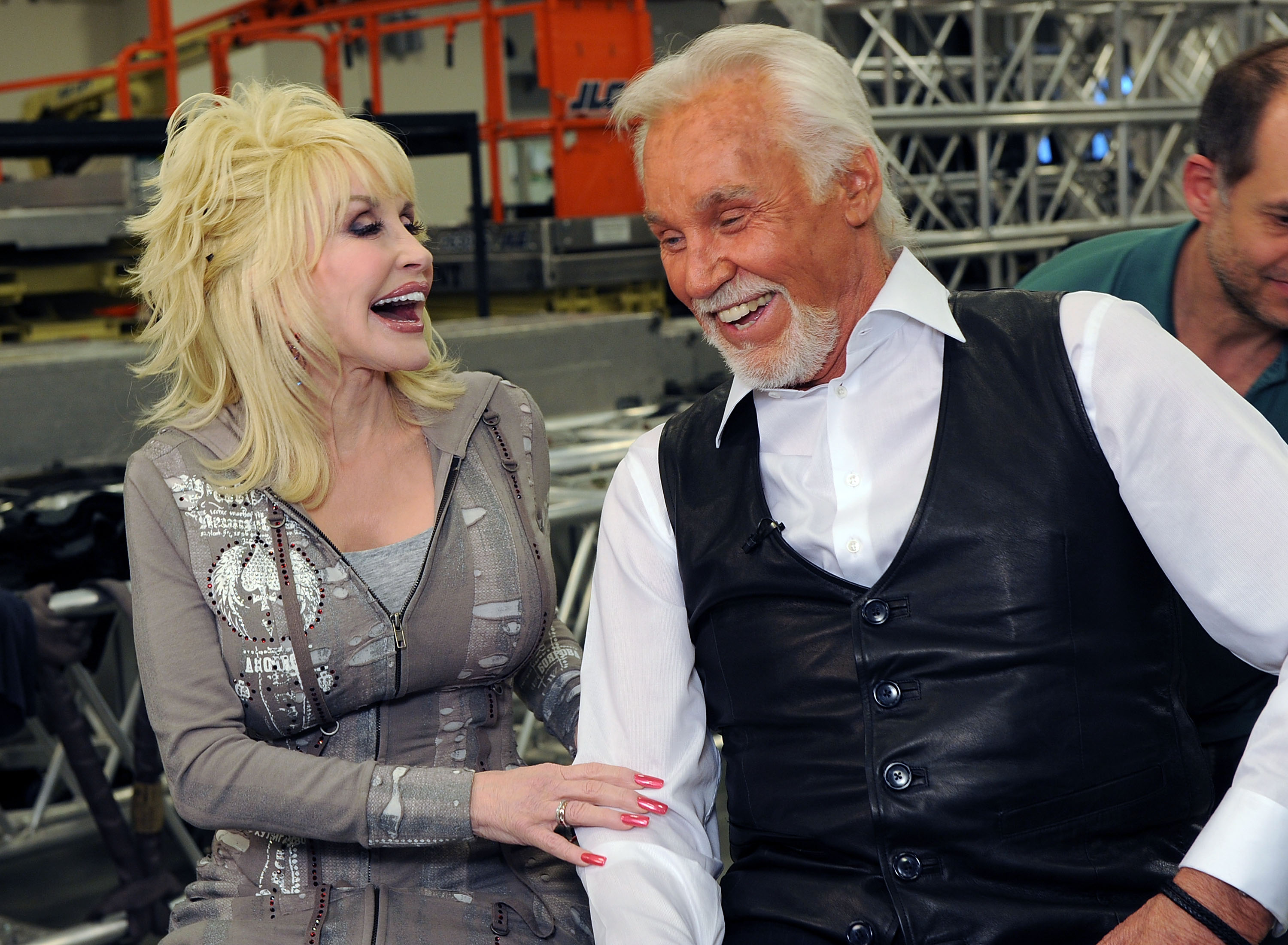 Parton and Rogers met while she was performing on her variety show in 1976. The two hit it off right away. Parton says they became "buddies" after the show aired. She says she knew about Rogers before she met him because he was a member of group First Edition before becoming a solo artist.
Parton and Rogers developed a special friendship that continued for many years. "I just loved him," says Parton in her book Song Teller. "We were such kindred spirits." Parton says they often laughed together, and she enjoyed hearing Rogers sing.
Dolly Parton says a "chunk" of her heart went with Kenny Rogers
Parton says she and Rogers had a close relationship. Although the media speculated she and Rogers were romantically involved, Parton says they loved each other "like brother and sister." She says she used to joke that she was the person who made Rogers' hair and beard turn white. She was so saddened by the country singer's death that she says a "chunk" of her "heart" went with Rogers when he died. She also said her heart was "broken."
Although Parton misses Rogers, she says she finds comfort knowing her friend is "in a better place than we are today." In her book, she says she is sure Rogers is talking to God about "spreading light" on the "darkness" in the world today. She ended her tribute to him by telling him to "fly high" into "the arms of God."
Why Dolly Parton and Kenny Rogers didn't pursue a romantic relationship
Parton and Rogers constantly denied having a romantic relationship. They often emphasized their friendship when addressing the rumors. When asked why they didn't move forward with a romance, the duo explained their reasoning. Rogers said it's better to keep the tension going than to give in to the desire. He also said Parton wouldn't respond to his advances.
"I'm a believer that tension is better if you keep it than if you satisfy it," said Rogers during an interview with the Today show in 2017. "And then secondly, she said no to me."
However, Rogers was honest about flirting with the "9 to 5" singer. He said the two flirted for 30 years. Parton often said she felt their personal relationship was more like brother and sister. In her book, Parton says she felt as if she lost a sibling when Rogers died in 2020. "When Kenny died, it was like losing a brother," writes Parton. "That's the way we were with each other, like brother and sister."
RELATED: Kenny Rogers Described the Day Music 'Changed His Life'
Follow Sheiresa Ngo on Twitter.