Dolly Parton Says She Gets 'Automatically High' on Willie Nelson's Bus
Dolly Parton says that Willie Nelson has offered her drugs before. She explained that she doesn't need to take them because just stepping on his bus could get her high.
Dolly Parton and Willie Nelson have enjoyed a decades-long friendship and professional relationship. The pair have collaborated on songs and supported each other's careers. Despite their closeness, Parton and Nelson have their differences, particularly in their attitudes toward Nelson's drug of choice. Still, Parton explained that she could get a near-instant high by boarding his tour bus.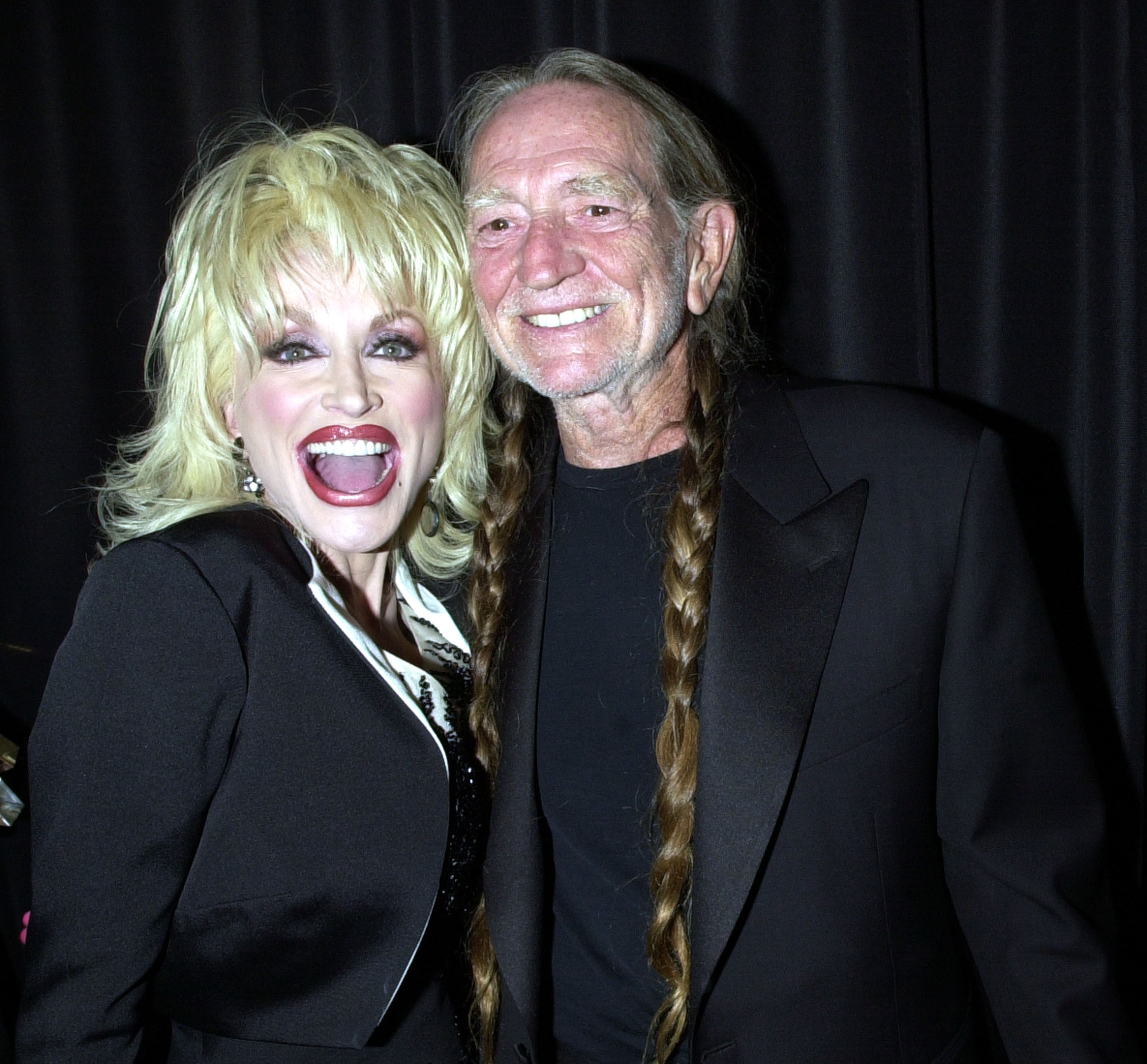 Dolly Parton and Willie Nelson have had a close friendship for years
Parton and Nelson first met as young songwriters in Nashville. They both moved there to pursue a career in country music.
"Willie and I came to town about the same time," CMT reported that Parton said. "Back in 1964, '65, '66, we both were writing for Combine Music…And we used to hang out a lot together, different people. Even Kristofferson back in those days! We all knew each other, and we used to sit around and write different songs."
Parton shared that she loves Nelson but that their relationship never turned romantic.
"I think he's a character, and when we got ready to do the song, Willie called me," she said. "He was doing his album, All the Girls He'd Loved Before or Made Love To, I don't know…I was one of the girls he loved. We never had a thing going. It's a wonder, though."
The '9 to 5' singer says she doesn't partake in 'Willie's Reserve'
Though Nelson famously smokes a good deal of weed, Parton says she generally stays away from it. Still, he does offer her some of his own brand, Willie's Reserve.
"Oh I am very aware of Willie's Reserve – but I do not partake of Willie's Reserve, no!" she told NME. "We laugh about it all the time! All I have to do is get on Willie's bus and you're automatically high from the fumes."
She added that, for the most part, she avoids drugs and alcohol altogether.
"I never did do drugs or alcohol," she said. "I do drink if I'm out on a special dinner and when I fly 'cos I don't like to fly, so I usually have a couple of glasses of wine, but for the most part I'm just not much of a doper or a drinker."
Dolly Parton and Willie Nelson have frequently collaborated on music
Parton and Nelson have collaborated multiple times, including one famous duet on Nelson's Christmas song "Pretty Paper." Despite their frequent collaboration, Parton said it's not always easy to sing with him.
"Singing with him was the hardest job I've ever had in my life because we both phrase differently," she said. "And you would think though that because we are both so unusual in our style, that we would just really blend. I mean it worked me to death! Now he'd already put his vocal down, and so I was trying to sing to it."
She said that despite her difficulties, she thinks that their collaborations often turn out well.
"I called him up and said, 'Willie, you should have sent me a sack of dope if you thought I was gonna keep up with you!'" she said. "Anyway, we finally did it. I never did quite catch him, but I think the blend of it worked out really well."