Dolly Parton Says Having Children Would Have Prevented Her from Having the Life She Has Today
Although Dolly Parton is a well-known country music singer, some people might not know about or fully understand parts of her life. Parton once shared a very private part of her life with fans and explained why she didn't have children. She said not starting a family with her husband turned out to be a good thing because if she did, her career wouldn't have taken off the way it did. Here's more on what the "Coat of Many Colors" singer shared.
Dolly Parton on why she didn't have children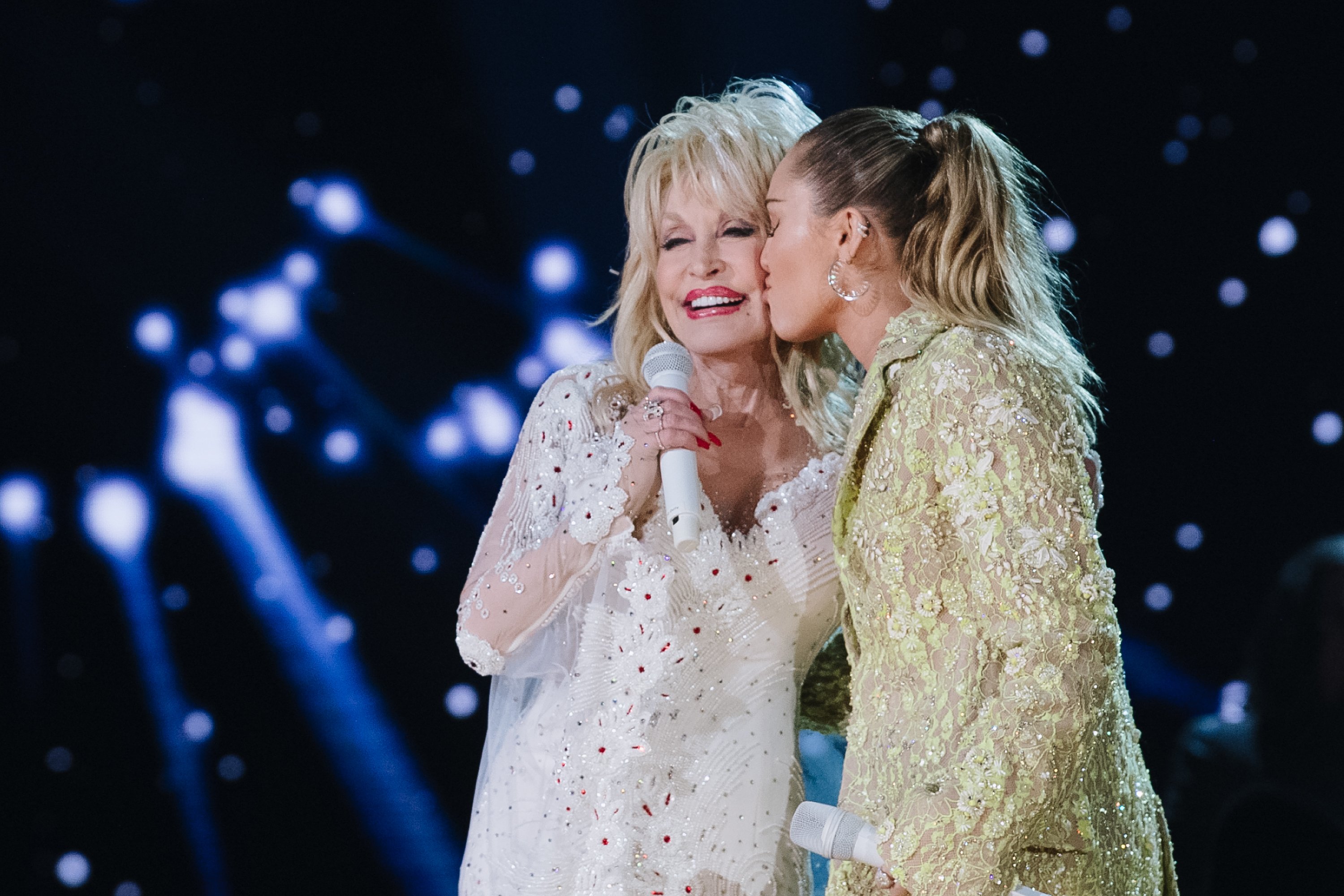 During an interview with Andy Warhol and writer Maura Moynihan in Interview magazine, Parton revealed she was unable to give birth to children. She and her husband, Carl Dean, tried to have a family, but things didn't work out the way they expected. "I couldn't have children; I tried to for years," Parton tells Interview magazine (via the book Dolly on Dolly). "I've never been pregnant in my life."
Parton says she doesn't mind not having children. She told the publication she didn't feel like she missed out. "I don't miss it," she continues. "I did for a while, but I realized that I am everybody's mother. I've raised five of my younger brothers and sisters and now their kids call me Aunt Grannie. I'm like the grandma and the aunt."
Dolly Parton didn't want to stay home and raise a family
Although Parton says she couldn't give birth to children, years later she made peace with her situation and decided she really didn't want to have children. During her interview with Lorianne Crook, Parton says she probably could have been a stay-at-home mom, but she didn't want to do that. She says staying home "with a house full of kids" would have prevented her from having the life and career she has today.
"That's not what I wanted for myself," says Parton. "I had seen that done and I feel like I often think well, 'Why me?' I always think God picked me because he knew I could handle it… [My mother] got married at 15. That's all she's ever known. Daddy's the only man she ever loved. She never knew a different life."
Parton wanted a life that allowed her to provide for herself as well as her family. She wanted to make enough money to be able to buy things and live a comfortable life.
"I wanted a different life," adds Parton. "I didn't want to get married and have a house full of kids. I didn't want to not have clothes. I didn't want to not be able to get my teeth fixed and get my hair fixed. I just wanted things, and I wanted things for [my family] too. I wanted just to see what all I could do with my life and I'm glad I started early. And I hope that I can go late."
Dolly Parton is Miley Cyrus' godmother
Although Parton doesn't have children, she does have a very special relationship with her goddaughter Miley Cyrus. The country singer even appeared on an episode of Hannah Montana so she could support Cyrus.
Parton appeared as a guest star in three episodes of the series from 2006 to 2010. "When Hannah Montana came on the air, and little Miley Cyrus, my little goddaughter, was the star of it, I was so proud of her," Parton tells Vanity Fair. "I thought she was sensational. I thought, 'What a great little comedienne she is. And what a great little actress.' And of course, she's a great singer. She was so perfect in that spot."
RELATED: Dolly Parton Says Her Husband Is Her 'Personal Fountain of God Clues'
Follow Sheiresa Ngo on Twitter.