Dolly Parton Says Porter Wagoner 'Didn't Like' That She Was 'Getting a Following' on His Show
Dolly Parton was gaining 'The Porter Wagoner Show' more fans, but Porter Wagoner wasn't happy about it. He didn't like sharing the spotlight. But he also wouldn't let her quit.
Article Highlights:
Dolly Parton boosted 'The Porter Wagoner Show'
The Queen of Country had to fight to get Porter Wagoner to allow her to leave their partnership
"I Will Always Love You" was written out of desparation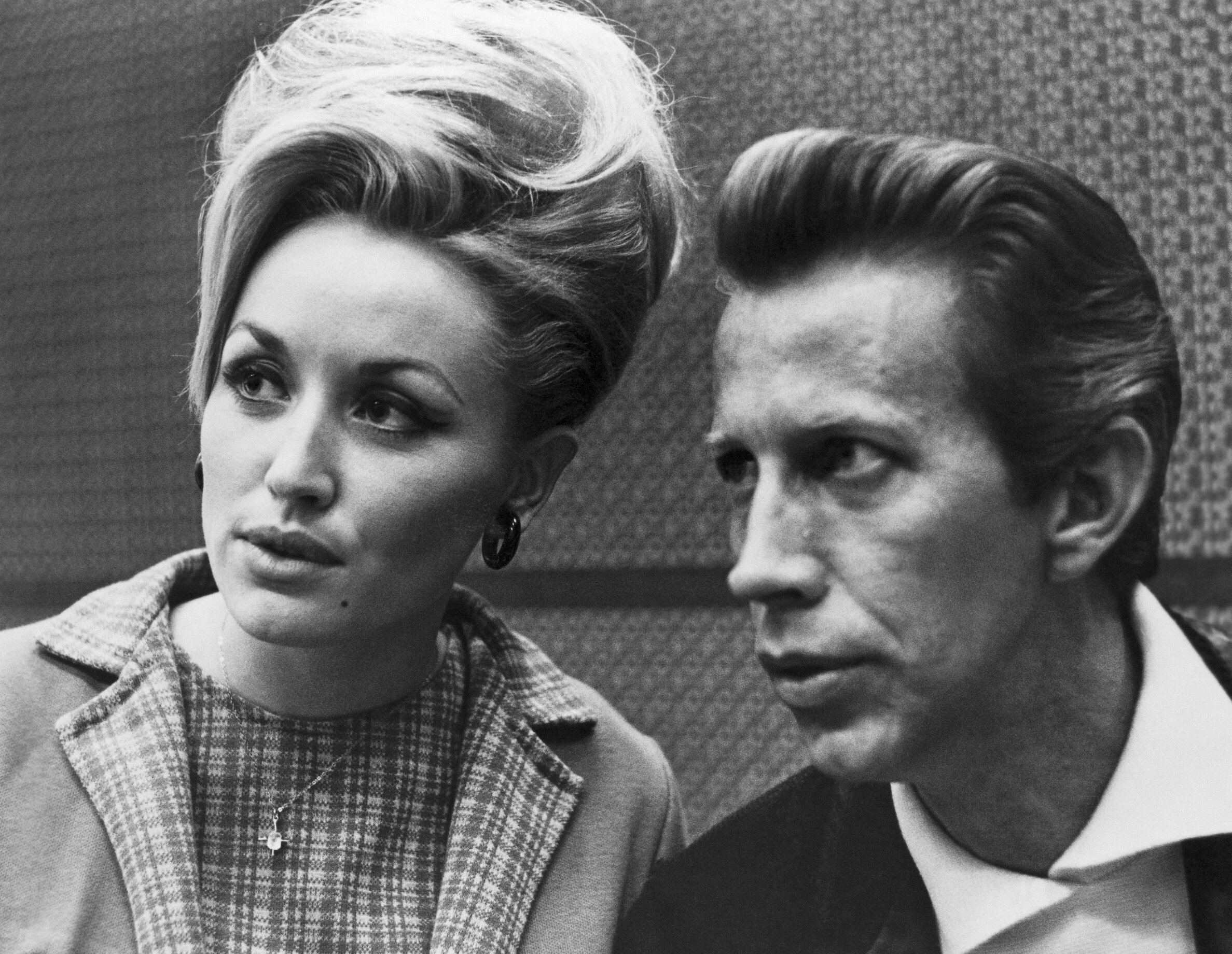 Dolly Parton and Porter Wagoner's relationship was tense from the beginning. Wagoner wasn't used to working with someone who had her own ideas about how things should be done. As time went on, the atmosphere at The Porter Wagoner Show only became more strained as Parton's star power grew. The "Jolene" singer could only take so much.
'The Porter Wagoner Show' became more successful because of Dolly Parton
From the time Parton was a young girl singing on her front porch into a tin can on a stick (pretending it was a microphone), she wanted to be a headliner. The plan was never to be part of a duo.
"I had always dreamed of being my own star, having my own band, and doing my own thing," she wrote in her 2020 book Dolly Parton, Songteller: My Life in Lyrics. "But working with Porter was such a good opportunity. In the beginning, I told Porter that I would stay for five years."
She stayed for seven. Wagoner had a hard time letting her go (even though he didn't like all the attention she was getting on his show).
"When we started having hit duets and his show became a bigger success, a lot of it was beginning to be because of me," she wrote. "I was getting a following, and he didn't like that too much. I wanted to get on with my life. I didn't want to be known as the 'girl singer' in someone else's band."
Porter Wagoner wouldn't let Dolly Parton quit his show
Parton told Wagoner: "I've got to go. I want to start my own show." But he'd say, "You can't go. You can't do that to me, because of all I've done for you."
"Or he would try to win the argument by being mean and hateful," wrote Parton. "Or by trying to pull a guilt trip on me."
Like Parton, Wagoner was stubborn. He wouldn't let her leave (though, later, he said he was the one who fired her because he didn't like her character).
"Eventually, I thought, 'There's no way I'm ever going to win an argument with this man. He's not going to listen to me. He's just going to fight and fight. But I am going to go, one way or another,'" wrote Parton.
'I Will Always Love You'
So Parton did what she does best. She wrote a song to describe her feelings that would, hopefully, convince her partner to let her go.
"So I went home and wrote this song about bittersweet memories," she wrote. "I said, 'If I should stay, I would only be in your way.' But I should have said, 'You'd only be in my way.' Ha-ha. Really, we were in each other's way. He was trying to control something that's not controllable, and that was making him miserable and me miserable."
Parton says writing "I Will Always Love You" was an emotional experience — "I was crying when I was writing it."
"The song came straight from the bottom of my heart," she wrote. "All of those feelings, all of those thoughts, all of those things we had been through, all the things we had been to each other, all of the things we had done to each other, all of that was in one song."
Once she was done, she returned to Wagoner's office and sang it to him. He began to cry.
"He got it," she wrote. "He said, 'That's the best song you ever wrote. And you can go, if I can produce that song.'"
Parton told him it was a deal.
After the "9 to 5" singer left, their relationship got ugly again. Wagoner sued Parton and slammed her in the press. But, for the time being, "it broke the tension." And, it allowed her to leave.