Dolly Parton Says This Song Has a 'Healing Effect' on People
Dolly Parton says she there's one song of hers that hold special meaning and a "healing" effect.
Dolly Parton has been making music for decades. Many fans turn to Parton's songs to help them get through joyful and sorrowful times. The country music star says one of her songs is so special it has a "healing" effect. Here's what she revealed about the popular song.
Dolly Parton doesn't see a therapist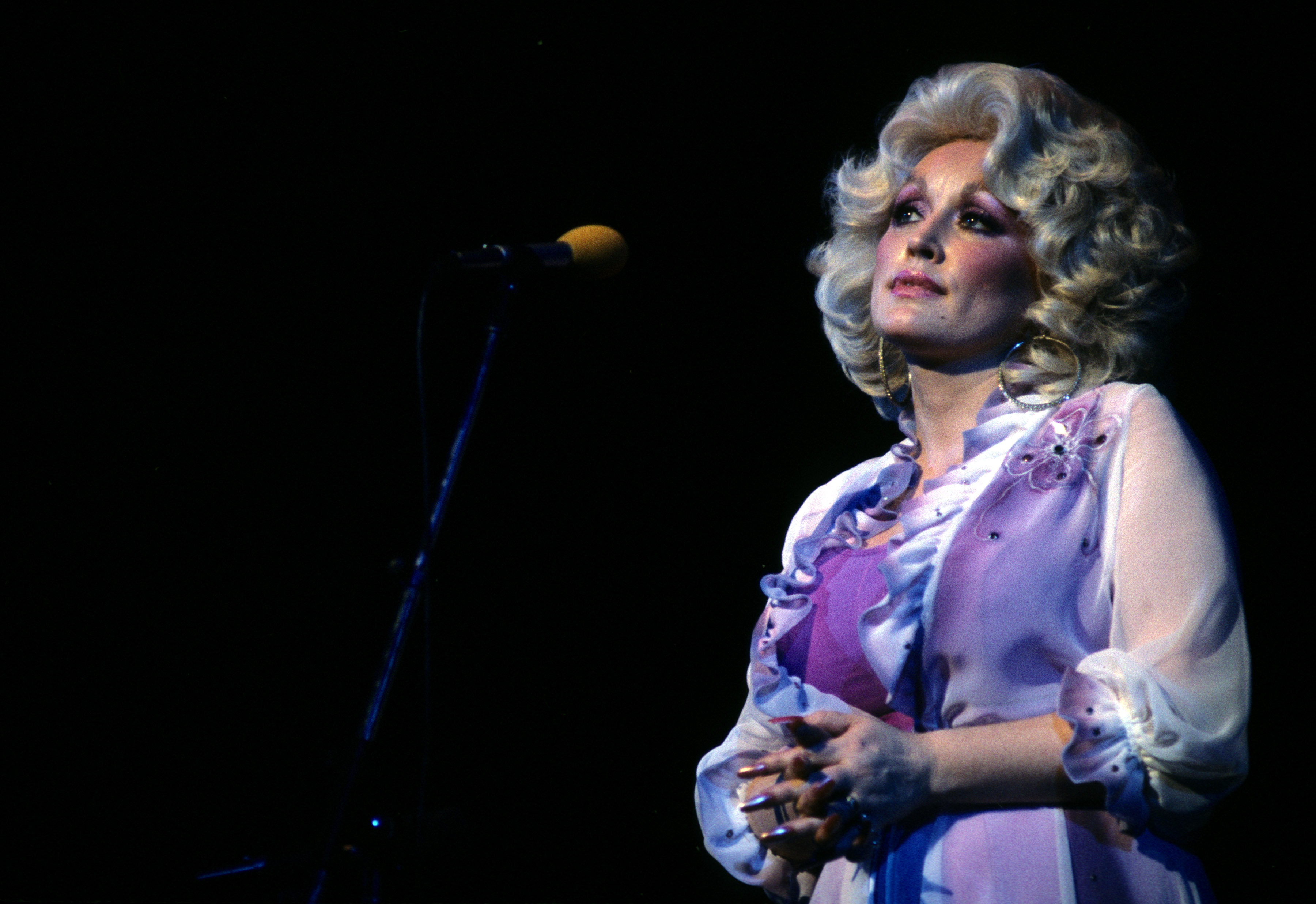 If Parton needs emotional healing, she doesn't see a therapist. In her book Dolly Parton, Songteller: My Life in Lyrics, Parton explains why therapy just isn't for her. She says she sometimes gets lonely, but she doesn't need to get therapy to deal with it. For her, writing songs and playing her guitar is all she needs to feel better.
In her book, Parton says "songwriting becomes therapy." She reveals that she never booked an appointment with a therapist because she believes songwriting "heals" her. Parton goes on to say she can "lift" herself up with her guitar, writing songs, and her gift for rhyming.
This song has a 'healing' effect on people, says Dolly Parton
If you need emotional "healing," Parton has just the song for you. She says her song "Coat of Many Colors" has a "healing effect" on people. In the song, which is based on a true experience from Parton's childhood, she talks about being bullied.
In Songteller, Parton explains that her mother made a little coat for her that had many different colors in it. Her mother told her the story of the Biblical figure Joseph and his coat of many colors. Parton says she was proud of the coat, but when she wore it to school, the kids made fun of her. They even locked her in a coat closet. Parton, who described the incident as "traumatic," says she was upset with her mother afterward. However, her mother told her not to think of herself as poor because wealth "is not measured by a dollar."
Parton says people often come up to her and tell her the song helped them. "It teaches about bullying, about love, about acceptance, about good parents," says Parton in her book. In her book Dream More, Parton says "Coat of Many Colors" is healing because it addresses a feeling many people have experienced. She says teachers have contacted her to tell her they used the song to teach their class about bullying and honoring the differences in others. Parton's song was later turned into a children's book.
What Dolly Parton learned from her mother
Parton says she learned many valuable lessons from her mother. One important lesson she learned was about acceptance and understanding. She says her mother "knew exactly what I was about." For Parton, this was important, because her mother's understanding came during a time when she says people misunderstood her. Parton felt seen and heard by her mother, and that helped her weather tough times.
RELATED: Dolly Parton's Mother 'Whacked' Her on the Head After Seeing Her Dressed 'Like a Trollop'
Follow Sheiresa Ngo on Twitter.