Dolly Parton Says 'When Possession Gets Too Strong' Describes Her Relationship With Porter Wagoner
Dolly Parton likens her relationship with her former duo partner, Porter Wagoner, with her 1970 song, 'When Possession Gets Too Strong.'
Article Highlights:
How 'When Possession Gets Too Strong' relates to Porter Wagoner
Porter Wagoner tried to cut Dolly Parton off from her support system
Dolly Parton attempts to defend her former partner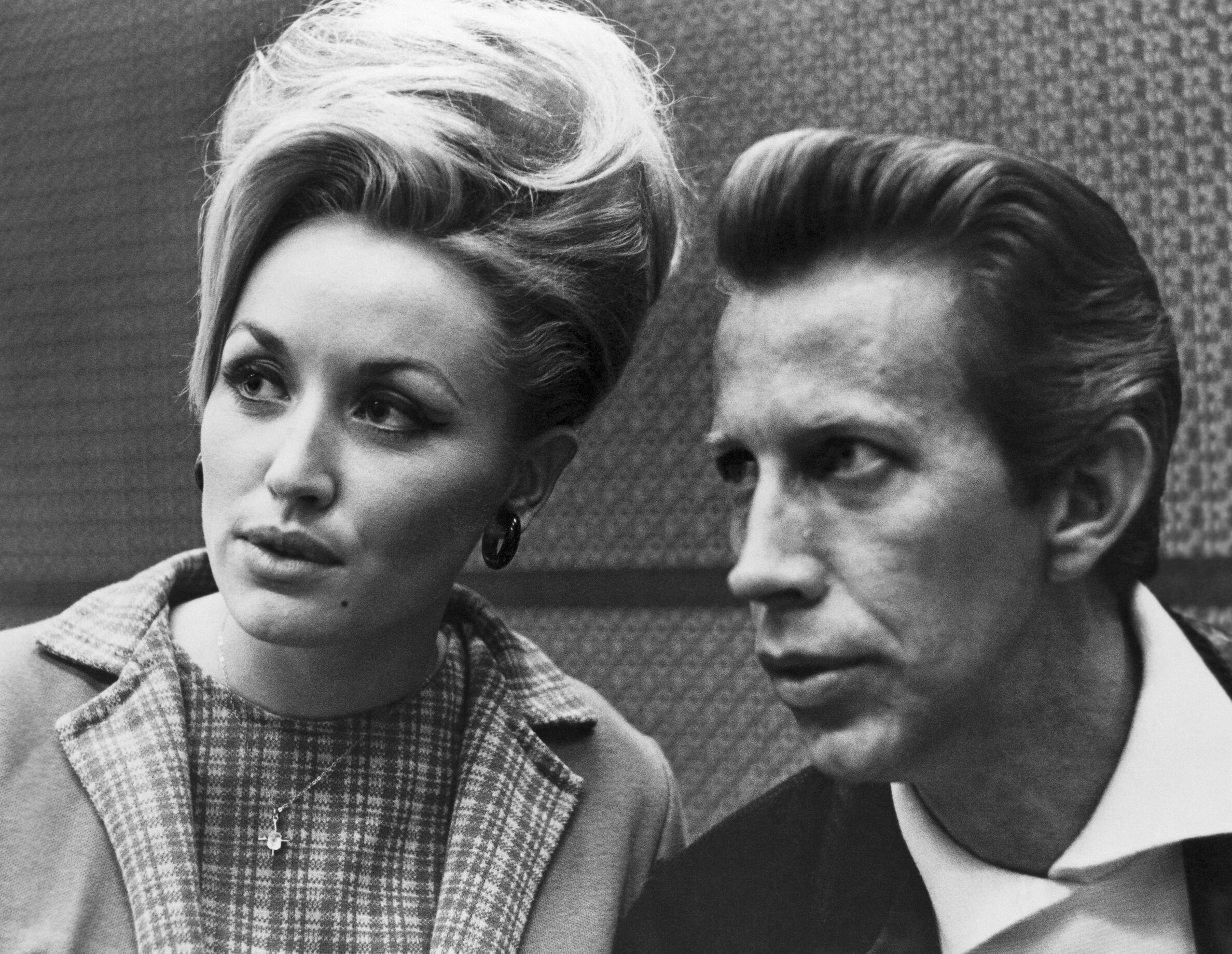 There was a power struggle between Dolly Parton and Porter Wagoner during the seven years they worked together on The Porter Wagoner Show. Parton was the new girl in town with big ideas and Wagoner was used to getting his way. In her 2020 book, Dolly Parton, Songteller: My Life in Lyrics, the "Jolene" singer explains how her song, "When Possessopm Gets Too Strong," ended up describing her relationship with Wagoner.
'When Possession Gets Too Strong'
"When Possession Gets Too Strong" was released in 1970 on the "Fairest of Them All" album. The song was written by the Queen of Country and her uncle, Louis Owens.
The song is about a woman who warns the man she's with not to control her: "So if you think you can't be without placin' chains on me, then I'll be movin' on when possession gets too strong."
Though the song is about a woman and her lover, the "Light of a Clear Blue Morning" singer says it speaks to her professional relationship with Wagoner.
"'When Possession Gets Too Strong' was written a long time ago, but it kind of describes the relationship I eventually had with Porter," she wrote. "Porter was a very controlling person, but that had served him well. That's how he became a star. When it's your show, you have to feel like you're in control of it. I completely understood that with Porter. He had to be the boss of everything. And that was one of the reasons we fought so much. Because I have to be the boss of me. I can't be bossed."
Dolly Parton says Porter Wagoner was 'very aggressive' and controlling
Parton goes on to describe the toxic environment she experienced working with Wagoner.
"Porter was very aggressive in his temperament, and he kind of tried to frighten me," she wrote. "I think a lot of times, he did. But I had a father and six brothers and many uncles. I was used to men. I didn't fold like some women, which is why I would just fight back."
Not only did Wagoner try to "frighten" the "9 to 5" singer, but he also attempted to separate her from her support team.
"Porter didn't want anybody else to have anything to do with me," she wrote. "Porter insisted I leave Monument Records. He tried to get me away from Bill [Owens, her uncle and collaborator] and get me away from my uncle Louis. He thought those people were not good for me. In all truth, they were not good for him."
As time went on, things escalated.
"Our fights became more intense: He was not going to push me around, just because I'm a girl," she wrote. "I am not the kind of person to be pushed around. That is not my nature."
Dolly Parton's positive spin on her relationship with Porter Wagoner
But in true Parton fashion, she attempted to see things from Wagoner's perspective.
"Porter is not here to defend himself," she wrote. "So I'll have to defend him, in my way. I'm sure all of his intentions were good, even if some of them were self-serving. But ain't we all guilty of that sometimes?"
She even found the silver lining in her notorious relationship with her old partner.
"I look back on all that now, and I realize this helped to build my character. It helped me build my own strength," she wrote. "So even the bad times were good. There were good times as well as bad times. But that's how memories are made, and that's why I'm sitting here today.
"So, yes, I had to move along," she continued. "And, yes, possession did get too strong."