Dolly Parton Sets the Record Straight About All Those Tattoo Rumors
Rumors have swirled for years that music legend Dolly Parton is secretly covered in tattoos. Some fans believe Parton has full sleeves on both arms. They claim this is why she always wears long-sleeved tops. Finally, the Grammy-winning singer and songwriter has addressed those tattoo rumors to set the record straight.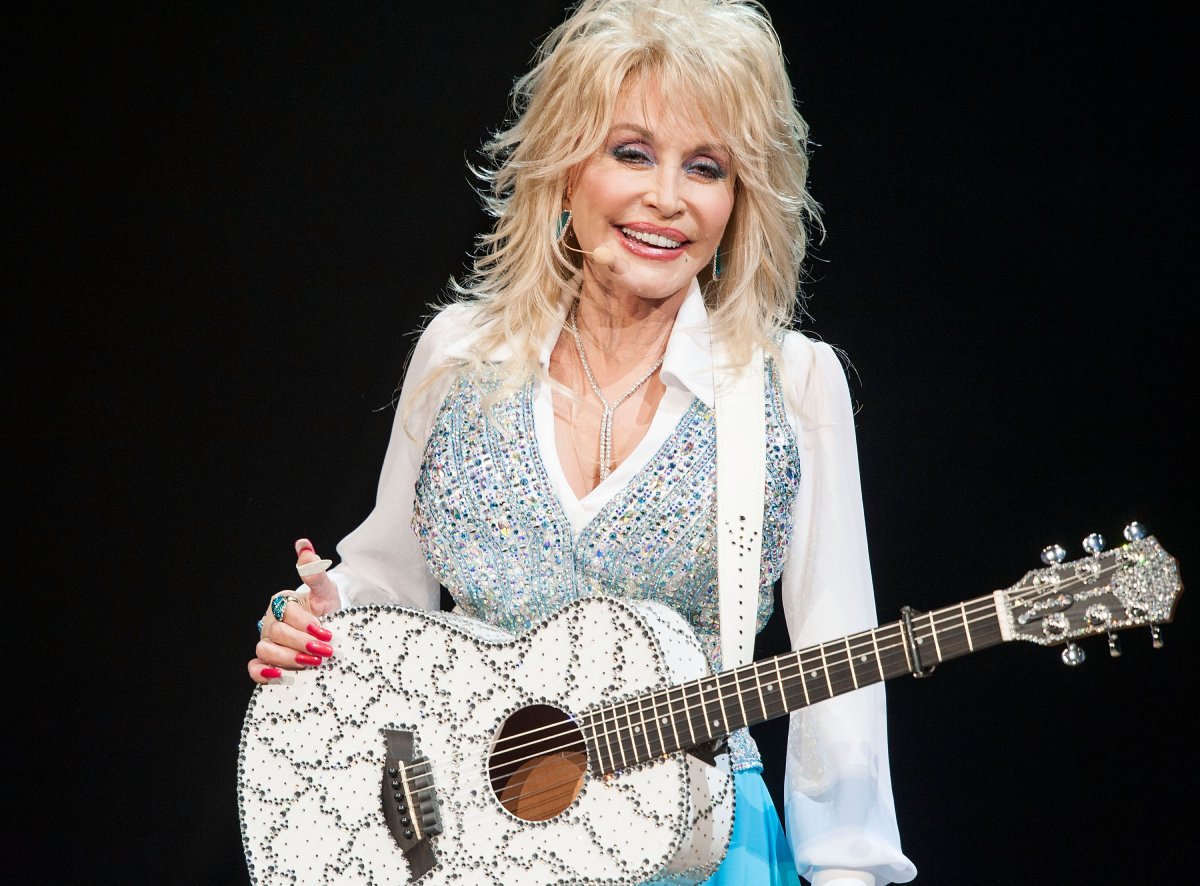 Will Dolly Parton pose for 'Playboy' to celebrate her 75th birthday?
One way for fans to find the truth about Parton's ink would be for the singer to get her wish and pose for Playboy. Earlier this year, Parton told 60 Minutes Australia that she would like to pose for the magazine again to celebrate her 75th birthday in January 2021.
According to InStyle, Parton said it could happen during a recent appearance on BBC Radio 5's Scott Mills & Chris Stark Show.
"Well, there's some truth in that," Parton said. "I just might do it. If I can do it in good taste and they want it, we'll do it along with a really good interview inside. So, yeah, it's possible. Yep, we've talked about it."
Parton first appeared in Playboy back in 1978. She posed for the cover in a Playboy bunny costume. She also gave an interview for the accompanying story. However, she refused to pose nude for a photo layout.
The cultural icon joked that she could wear the same outfit that she did in 1978 if she poses again. Parton noted that her "boobs are still the same."
Dolly Parton reveals she has 'tasteful' tattoos
If she does pose for Playboy again, some fans might be disappointed to find out that Parton's arms aren't covered in tattoos. The singer shut down those fan theories during an interview with People magazine.
"I do have some tattoos, that's true," Parton said. "But they're tasteful. I'm not a tattoo girl."
Parton explained that her tattoos are "pretty" and "artful." She noted that she started getting tattoos to cover a scar, not to "make a big statement."
"Ribbons and bows and butterflies are the things that I have. I was very sick for a while and I had to wear a feeding tube," Parton revealed. "It left a little indention in my side and I didn't like it because I'm so fair that scars turn purple on me."
Parton says that she likes to make positives out of negatives. To cover that scar, Parton got a tattoo of "a little yellow-and-brown beehive with a tiny little bee on top of the hive." The singer also shut down the rumor that she has a tattoo of her longtime husband, Carl Dean.
The country music legend has gotten used to the rumors about her
Parton says it's possible she could get more ink in the future. She may just "have to get covered" so everyone "could be right."
As of now, the singer only has tattoos in places where fans can't see them. Parton says the tattoo rumors have been following her around forever. During a 2014 interview with Savannah Guthrie on The Today Show, she shared a fan theory.
"People said the other day that the reason you wear sleeves is because you have snakes tattooed all over. I said, 'No, I don't!'" Parton recalled.
Parton says that during her 50-year career she's gotten used to the rumors about her. She says she always laughs at them, and the same ones pop up about every three years. Other than the tattoo rumors, Parton says the one she hears most often is about her chest.
"Oh, yeah! I always laugh at them," Parton said. "One, it shows up about every three years in the tabloids, where I'm bedridden because my boobs are so heavy that I'm crippled for life on my back. I just laugh. Well, they are heavy, but they haven't crippled me yet."