Dolly Parton Shared the Heartwarming Way Her Father Helped Keep Her Legacy Clean
Dolly Parton is loved and respected throughout the world. The singer has built a veritable empire and has the fans to prove it. In her life, though, one person went above and beyond for the country star. Parton's father used to quietly clean up a statue of her so that it was always gleaming. She explained why he did this and what it meant to her.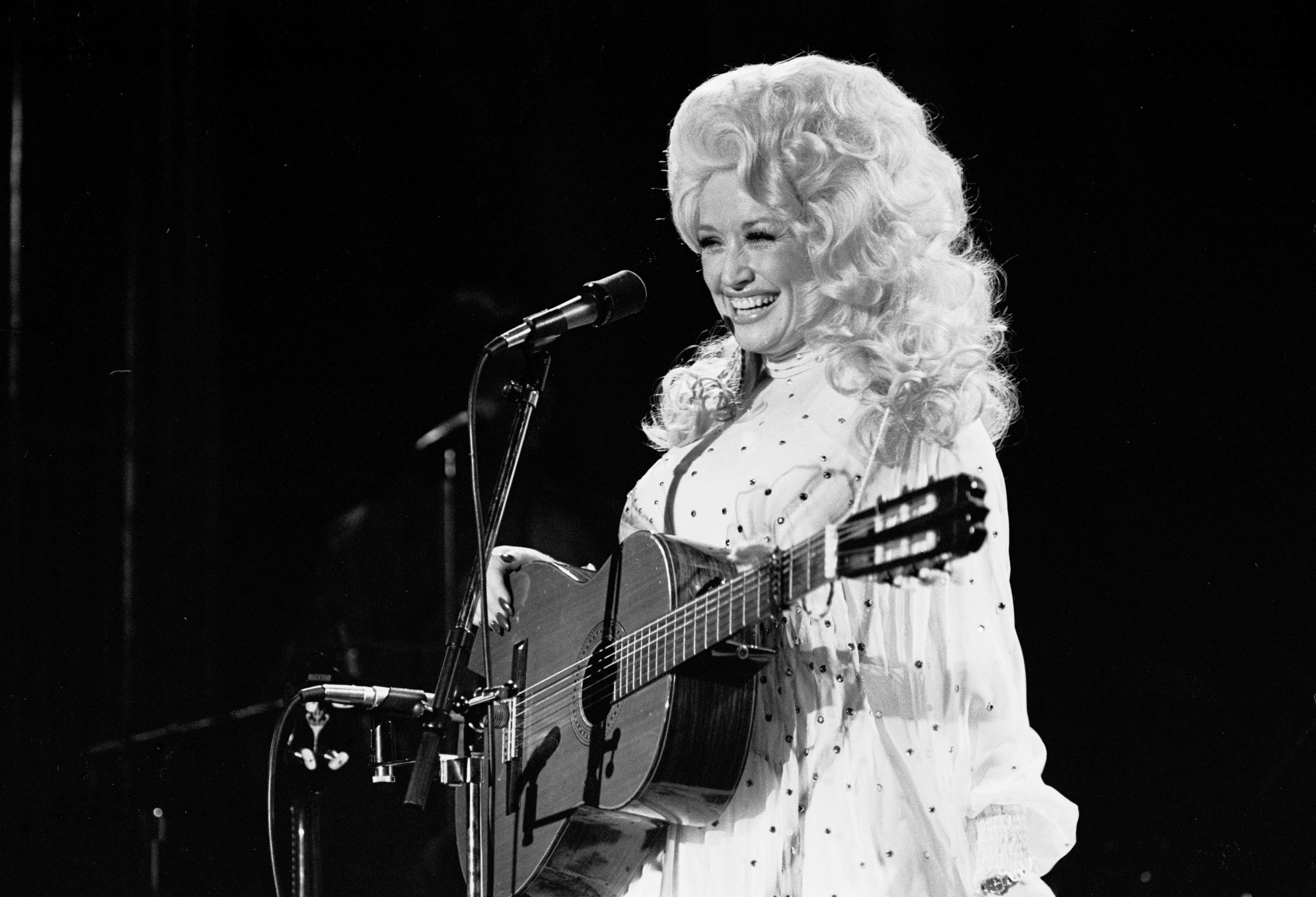 Dolly Parton's family lived in the Smoky Mountains
Parton grew up in a one-room cabin in the Smoky Mountains. Parton, her parents, and her eleven siblings lived in the home without electricity or running water. She explained that the family was happy, though. 
"We always made jokes and said we didn't even know we were poor till some smart-aleck up and told us," Parton told Today. "We didn't have any money, but we were rich in things that money don't buy. You know, like love and kindness and understanding."
Her hometown erected a statue of the singer
In Parton's honor, the town of Sevierville, Tennessee, put up a statue of Parton holding a guitar on the lawn of the Sevier County Courthouse. 
"I remember myself being so proud of that statue," People reported that Parton said for the Apple Fitness + Time to Walk experience. "I thought, 'A statue of me in the courthouse yard? That's usually reserved for presidents and people that have done really great things like that.'"
She was thrilled, so she went home to tell her father, Robert Lee Parton. He was quick to respond with humor.
"So I went home and I said, 'Daddy did you know, they're putting a statue of me … down at the courthouse?' And Daddy said, 'Well yeah, I heard about that.' And he said, 'Now to your fans out there you might be some sort of an idol. But to them pigeons, you ain't nothing but another outhouse." 
Despite his sarcastic response, Parton revealed that his later actions showed just how proud her father was. She shared that at night, her father would bring "a bucket of soapy water in the back of his pick-up truck" and scrub the statue clean.
"That touched me so much," she said. "I loved my daddy and wanted him to be proud of himself, as I was proud of him."
Dolly Parton's father is part of the reason behind her Imagination Library 
In 1995, Parton demonstrated her pride in her father. She began her Imagination Library, a program that mails children a free book every month, explaining that part of her reasoning was her father's inability to read.
"I created the Imagination Library as a tribute to my Daddy," she wrote on the program's official website. He was the smartest man I have ever known but I know in my heart his inability to read probably kept him from fulfilling all of his dreams."
She noted that her father believed the Imagination Library was the most important thing she'd ever done.
"I can't tell you how much that meant to me," Parton wrote. 
Today, the organization provides free books for over 1 million children in 5 different countries.