Dolly Parton Shared the Star She'd Want to Bake a Cake With: One of the 'Cutest Guys in the World'
Dolly Parton has fond memories of baking as a child. She'd like to make new baking memories with one specific celebrity.
Dolly Parton has a dedicated fan base, but she also has celebrities she'd love to meet. More particularly, she knows who she'd want to invite into her kitchen. After releasing a line of Southern-inspired cake mix, Parton delved into who she'd like to bake a cake with. She shared why she'd invite this star and why she'd never flirt with him.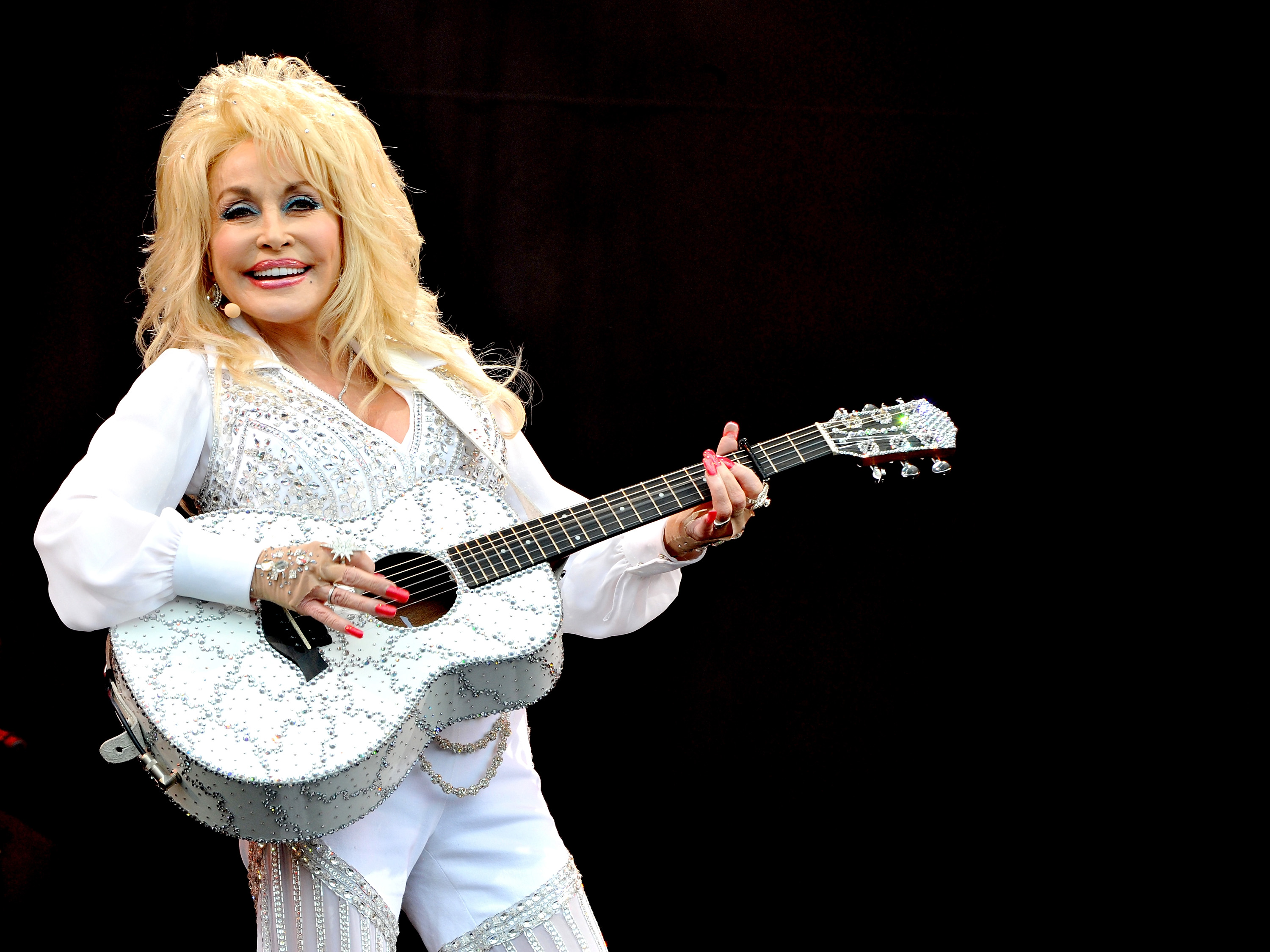 Dolly Parton is releasing a line of Southern-style cake mix
In 2022, Parton teamed up with Duncan Hines to release a Southern baking collection. The collection, widely available in March, will feature coconut cake mix, banana cake mix, creamy buttercream, and chocolate buttercream frosting.
"I am excited to launch my own line of cake mixes and frostings with Duncan Hines, bringing that sweet, Southern-style baking experience I enjoy to others," Parton said, via Today.
Parton also released a limited-edition baking kit, which includes both flavors of cake mixes and frostings, and a spatula and tea towel. 
"Duncan Hines is beyond thrilled to partner with Dolly Parton, one of the most revered and beloved women in the world, on a new line of products that are steeped in Southern comfort and inspired by Dolly's family recipes," said Audrey Ingersoll, the brand director of Duncan Hines.
She revealed the person she'd most want to bake with
As Parton has gotten into the baking spirit in 2022, she spoke about which celebrity she'd invite over to sing and bake.
"Oh my goodness, that's a really good question. Any of the good lookin' ones," she told ABC News. "I love Keith Urban. I've always thought that he was one of the most talented and cutest guys in the world — I'm not trying to hit on him, cause he's got Nicole [Kidman] and who could beat that, she's Jolene."
Parton explained that she picked Urban because he reminds her of some family members.
"I love his writing and I just think he's dear," she said. "He reminds me so much of my brothers and my own family from back home. He's from Australia but he has that feel of our mountain southern people — he'd fit right in," she said. "I'd be happy to make a big ole cake for him and spend all afternoon singing songs."
The "Jolene" singer doesn't want to leave Kidman out, though.
"We could let Nicole sit over and listen to us sing," she said. "I'll fix [the cake] and she can serve it and have a piece."
Dolly Parton has good memories of baking cake as a child
Parton decided to launch the baking mix line because she has fond memories of baking as a child. For her family, baking cakes was always a special occasion. 
"Growing up poor, we didn't have a lot of sugar, so we didn't have cakes all the time," she told People. "So when Mama made special cakes, we loved being in the kitchen."
She shared that it felt natural to get behind a line of Southern baking goods.
"I grew up in a very big family back in the country where women were always cooking for their families and churches with these beautiful cakes and wonderful southern dishes, so it was very natural for me cause I love to cook and I love to bake — to start a line of Southern baking goods."