Dolly Parton Shared Why She Wakes Up Before the Crack of Dawn
Dolly Parton manages to get hundreds of projects done. She shared that a big reason why is her early morning wake up time. Here's how early she gets up.
Dolly Parton has never been one to keep details of her personal life private. She's shared her favorite foods, makeup brands, and scents. She's also gone in-depth about her daily schedule. Most days, the country star wakes up before the birds or even the sun. She explained her reasoning for these pre-dawn wake-up calls.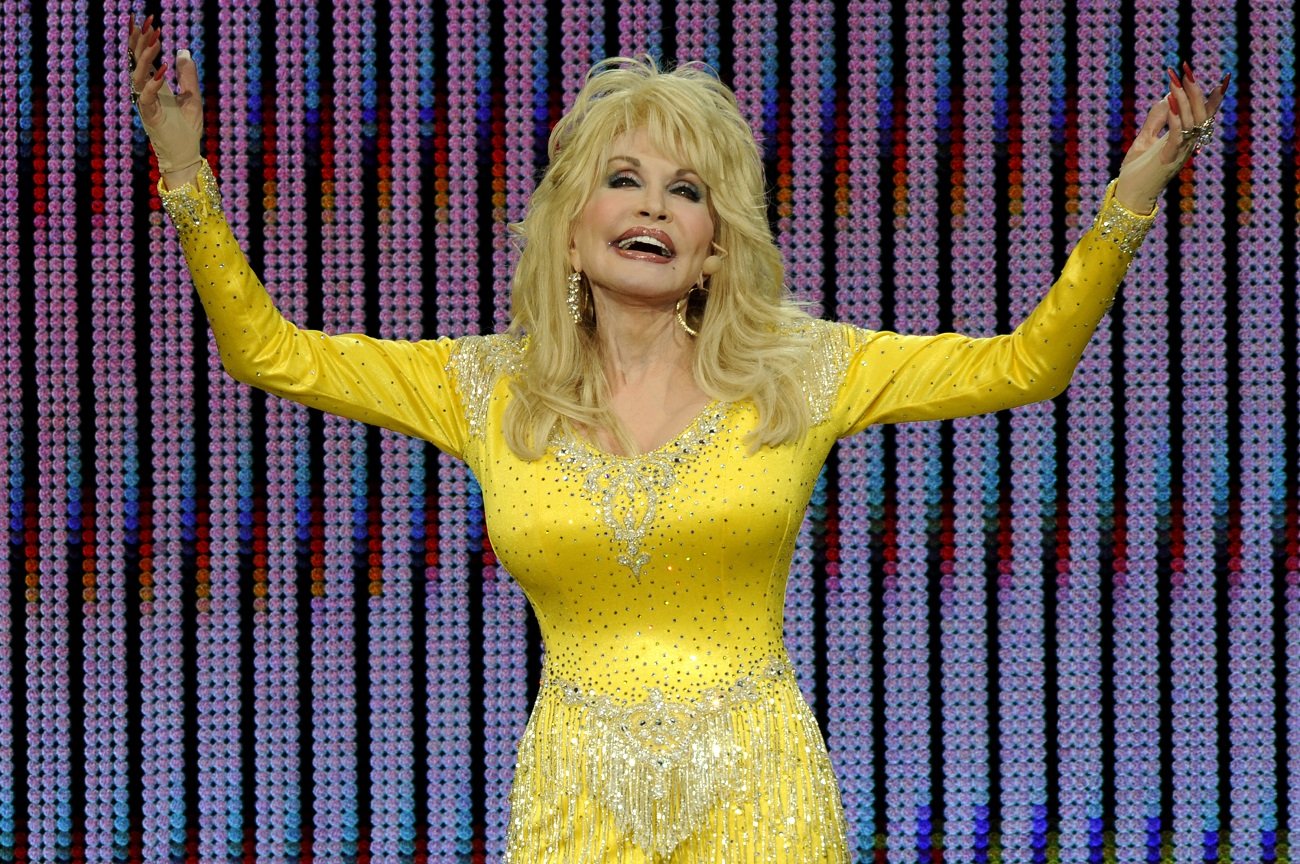 Dolly Parton has a long list of projects
Parton started her career as a musician, and much of her work still revolves around music. Since beginning her career, however, she's branched out far beyond recording songs. In the 1970s, Parton made her foray into acting. While she has appeared in multiple projects, including Steel Magnolias, Reba, and Hannah Montana, Parton received Golden Globe nominations for her work in 9 to 5 and The Best Little Whorehouse in Texas. She also wrote the score for the musical-theater adaptation of her feature film, 9 to 5.
Parton is also a co-owner of The Dollywood Company, which operates a theme park in Tennessee. Parton has spearheaded many charitable efforts through her Dollywood Foundation, including her reading program Dolly Parton's Imagination Library. She also donated $1 million toward vaccine research for the coronavirus (COVID-19).
To get everything done, she works longer than '9 to 5'
With all these projects — and multiple others — many may wonder how Parton finds enough time in the day. As it turns out, she accesses the time and energy by waking up early.
"I'm usually up by 3 o'clock," she told Today. "I go to bed early, but I'm just an early bird."
In the pre-dawn hours, she takes time to complete her morning routines, like making breakfast, putting her makeup on, and fixing her hair. Then, she begins to tackle the day.
"I do my little meditations, I do my little spiritual work," she said. "I get more work done between 3 and 7 than most people all day, because it's quiet and the energy's all low-key, except mine."
According to Parton, she takes the quiet morning time to answer mail, make phone calls, and work on any ongoing projects. The contrast of the early morning lull and her whirring energy helps her get some of her best work done.
"They say the early bird gets the worm," she told RuPaul for Marie Claire. "Well, they also get a lot of good ideas too."
And though Parton says she typically goes to bed early, she doesn't require much sleep.
"I don't require a lot of sleep. Three to five hours I can work on. Five hours I like to get. But usually, I'm between three and five. But usually, if I'm on the job, I'll take a little power nap," she explained. 
Dolly Parton read bedtime stories during the pandemic
Though she's an early riser, Parton knows the value of a good night of sleep. During the pandemic, she read bedtime stories to kids online. In the live broadcasts, she picked a book from her Imagination Library and read it aloud. Parton wore pajamas and streamed from her fluffy bed. 
"This is something I have been wanting to do for quite a while, but the timing never felt quite right," Parton said on her official website. "I think it is pretty clear that now is the time to share a story and to share some love."