Dolly Parton Shared the Way to Be Kinder and 'Bring a Little Dolly' Into Life
Dolly Parton has a wide range of fans. She shared how she behaves in her life to be kind and understanding to everyone around her.
As her career stretches on, Dolly Parton has ascended into a rare form of celebrity in that it isn't easy to find a person who doesn't love her. Her appeal reaches far beyond her music. Instead, her warm presence draws fans from drastically different groups of people. She shared her tips for being a more Dolly-like person in everyday life.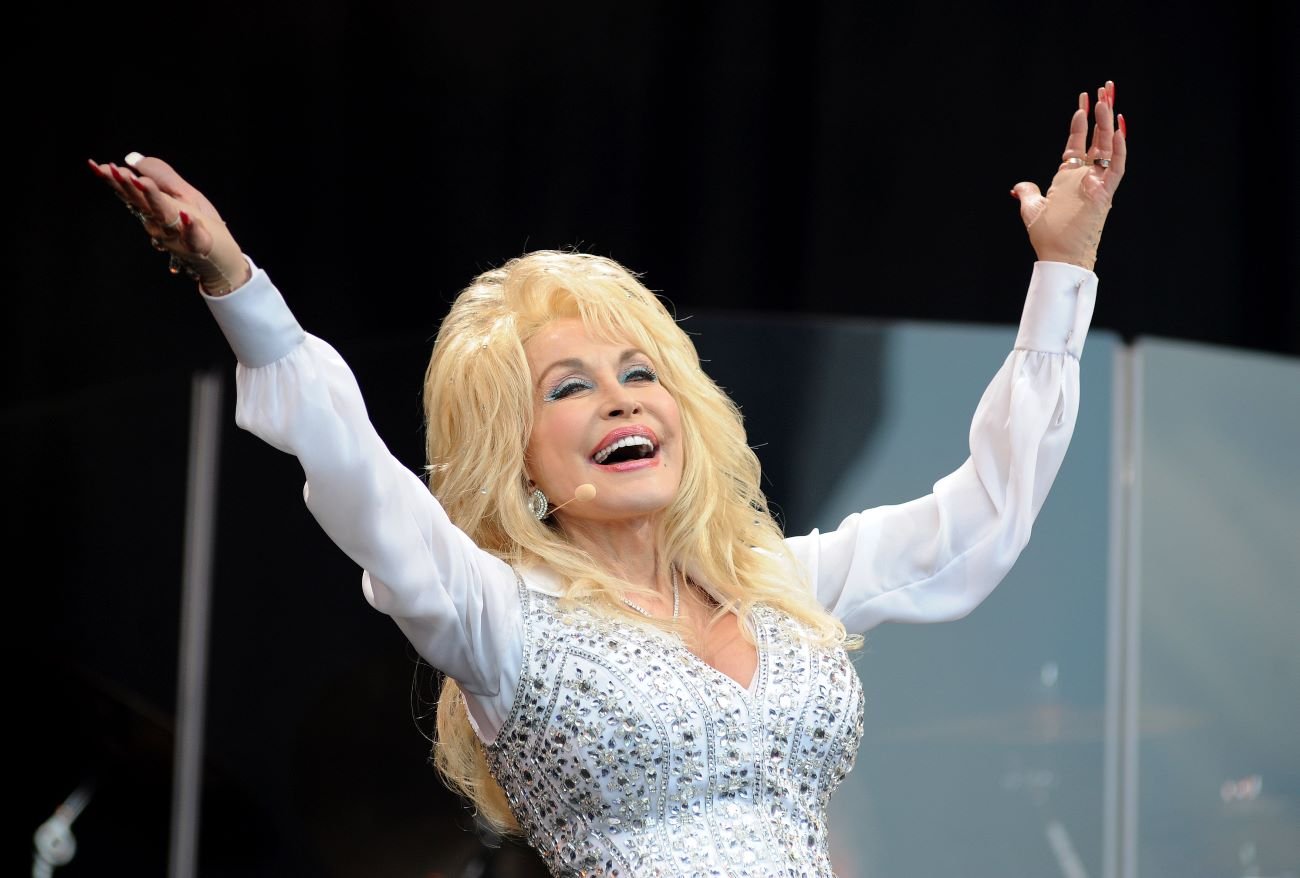 Dolly Parton has fans from far outside country music
Parton has been skillfully able to draw fans from far outside of the country music crowd. When asked how she has maintained fans from the religious right and the gay community, she said that she tries to understand and accept everyone.
"It's two different worlds, and I live in both and I love them both, and I understand and accept both," she told The New York Times. 
She also never speaks about her political beliefs, preaching the value of love and kindness instead.
"Very often someone will wow you, but as you get to know them, the mystery wears off," Jane Fonda told Rolling Stone in 1980, per the New York Times. "One of the things that just flabbergasts me about Dolly is the amount of mystery she has."
She shared the way to emulate her in day to day life
For anyone looking to emulate Parton's kind nature, the singer shared how to "bring a little Dolly" into life.
"Try to be a little kinder to one another. Live by the golden rules and certain Scriptures that say to treat people the way you'd like to be treated and to love one another and know that every single person is exactly like you. We all cry. We all got blood, we all got tears, we all got problems," she told Glamour, adding, "We all got the same feelings inside us."
She believes that it's helpful to try to understand others, even if they subscribe to a different belief system.
"We're just people. We're just people," she said. "And we need to be better to one another — and to ourselves."
Parton shared that she tries to focus on the good that she's able to do. 
"We need to try a little harder not to see how much trouble we can start, but how much trouble we can clean up," she said. "We need to see how many problems we can solve rather than how many problems we can create."
Dolly Parton also spoke about how to adopt her confident style
To dive further into Parton's way of living, she shared how to emulate her confidence through appearance. She wants people to focus on what they like rather than what may be trendy at the time. 
"Everybody should just be themselves," she said. "You should be your own individual self and wear whatever makes you feel good."
Parton said she actively tries not to be fashionable. Instead, she embraces the sparkly style she's famous for.
"I think people should do what's best for them and not try to be fashionable and not try to dress like this one or that one," she explained. "I'm too stingy to be fashionable. Ain't no way I'm going to spend the kind of money some people do, to spend $2,000 on one coat when I could buy 14 for the same money and in different colors! I don't care because I like them, no matter what the cost."