Dolly Parton's Skincare Tip That Keeps Her From Experiencing 'Problems That Women My Age Do'
TL;DR:
Being well-rested is not Dolly Parton's skincare secret.
She never made a point to sunbathe and it saved her skin.
The Queen of Country doesn't want to lie about the work she's had done.
Dolly Parton is 76 years old, and she can't go on a talk show without the host telling her she looks incredible. When it comes to keeping her skin glowing, the "Jolene" singer says it's a matter of prevention as opposed to routine.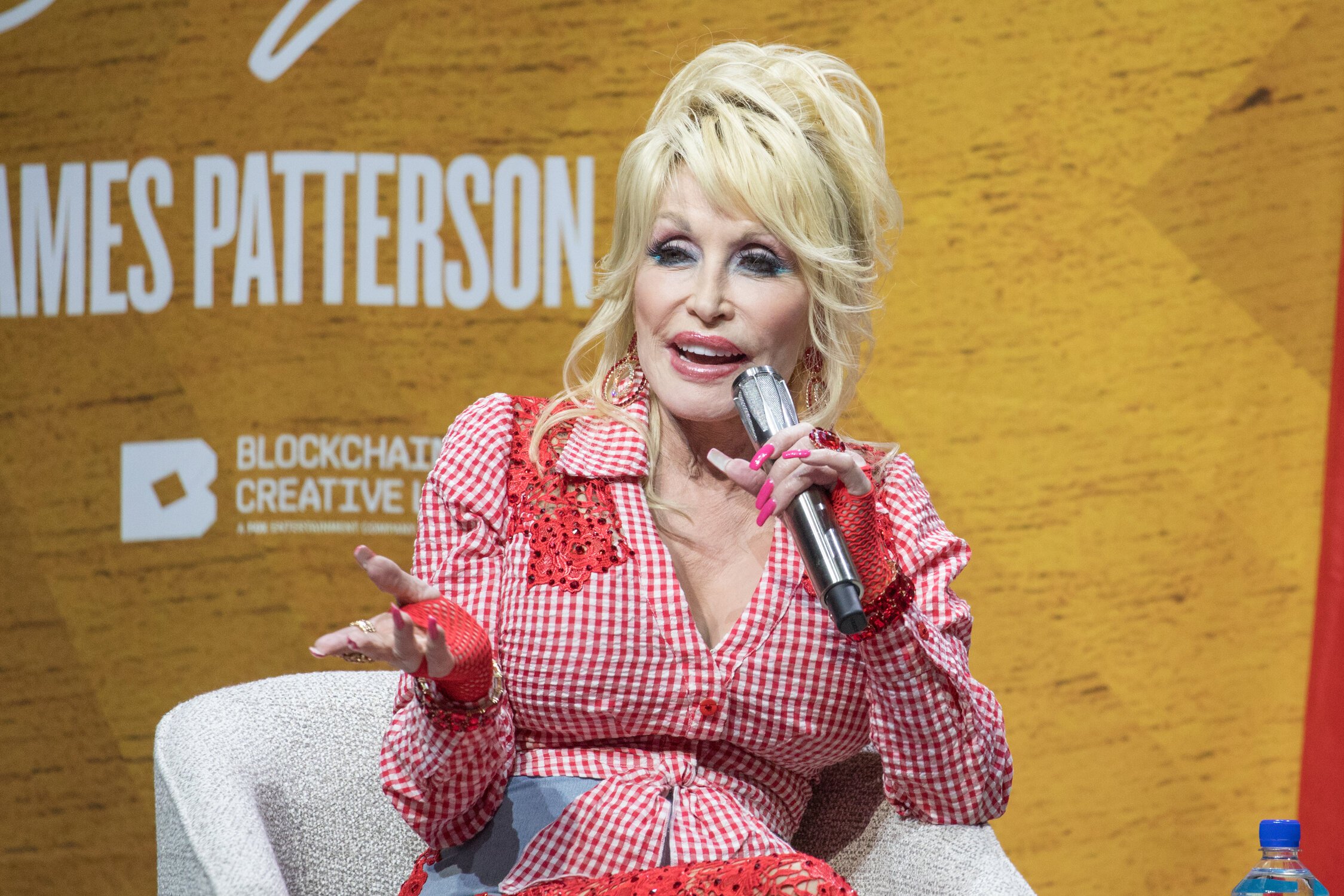 It's not sleep that keeps Dolly Parton's skin looking radiant
Being well-rested isn't the Queen of Country's skin secret. No matter when she goes to bed, she wakes up at 3 AM every morning to start her day. Apparently, she takes after her father, Robert Lee Parton.
"I'm like my daddy," she told Insider on April 10. "He was always up early, even if he had to go to bed late."
"I don't need a whole lot of sleep," she continued. "I go to bed pretty early, but even if I've been up late — it's just kind of like a little clock inside of me that says 'it's 3 o'clock!'" 
Parton says she's just one of those people who doesn't need much sleep.
"I do some of my best work there, but I get enough sleep," she said. "I don't require as much sleep as a lot of other people do, that's kind of a Parton family trait."
Dolly Parton has always tried to stay out of the sun
Parton's skincare routine is very economical, according to the "Dumb Blonde" singer.
"I don't do any big rituals with my skin or anything, and I don't think you have to pay a ton of money to have good products," she said. "Most of the products that cost less are just as good, and sometimes better than the ones that cost a fortune." 
"I don't buy for fame," she added. "I just buy the ones that work for me." 
But one of the biggest favors Parton has ever done for her skin was never sunbathing when she was younger.
"I never got out in the sun," she said. "I don't have a lot of the same problems that women my age do 'cause I never baked myself in the sun. I would've if I'd been able to tan but I couldn't, so now I'm glad!"
The Queen of Country isn't shy about the work she's had done
Of course, Parton doesn't just look the way she does because she didn't sunbathe in her youth. She's had a substantial amount of work done.
In a 2003 interview with Larry King Live, Parton shared that she's had a face lift, botox, lip injections, breast augmentation, liposuction, excess skin removed, and more.
"I don't want to lie about it, so I've got to — I think sometimes it might help," she said. "You know, it's not like — I mean, I look so totally artificial, you know, but I hopefully am totally real." 
"If I see something sagging, dragging, or bagging, I'm going to go have the stuff tucked or plucked," she added, sharing one of her famous Dollyisms.