Why Dolly Parton Is Smiling Through Tears in Her First School Picture Day Photo
Dolly Parton grew up in the mountains of East Tennessee. For much of her young life, she and her 11 siblings attended school in a barn together — each grade sat in a different row in the same room. When the Partons eventually moved out of what they called "the holler," Dolly started going to a bigger school. She'd never had her picture taken in the barn, so she was ecstatic to have it done at her new school. But the day turned out to be an emotional one that she never forgot. The events even inspired one of her most famous songs.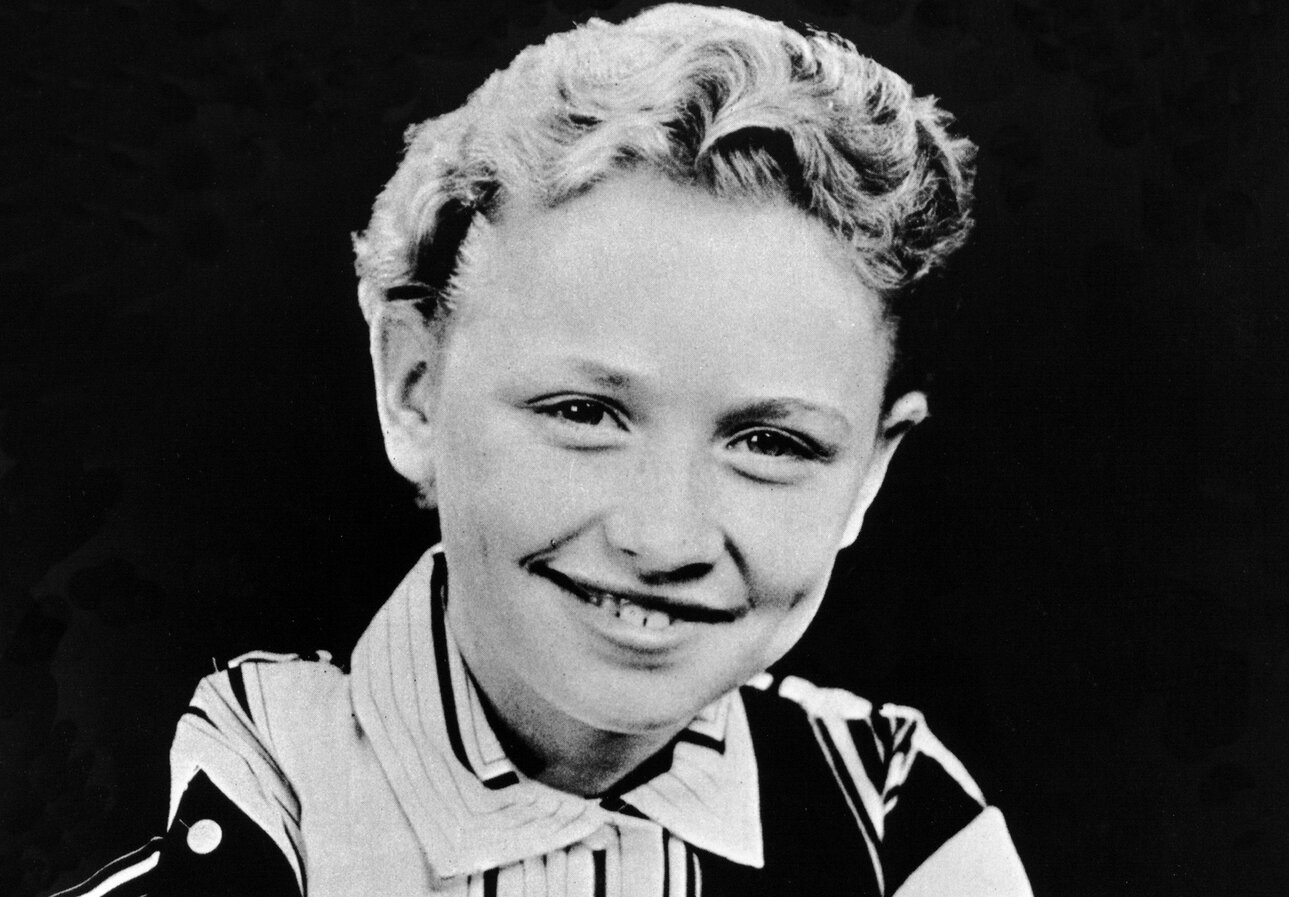 'Coat of Many Colors'
One of Parton's most famous songs, "Coat of Many Colors," tells the story of a little girl who wears a coat made of multi-colored scraps of fabric to school. Her classmates make fun of her for her coat, but she thinks it's special, like Joseph's technicolor coat in the Bible. The story is a true one that happened to Parton on picture day at her new school. In a 1971 interview with The Great Speckled Bird, Parton spoke about the song, and that day in school, in a particularly candid light.
"The song about the coat of many colors is a real touching thing to me," she said, the interview recorded in the book Dolly on Dolly. "My mama used to read us all the Bible stories. I know the Bible pretty well, and I especially loved the stories."
Dolly Parton's first picture of herself
The "Coat of Many Colors" incident actually took place on picture day. Parton was so excited to have her picture taken because she'd never seen a photo of herself before.
"I had never had my picture made in school, because they just didn't have a man to come around to a small school like we had then, and I never had seen a picture of myself," she said. "But one day, after we had moved out of the holler, they were havin' pictures made at the school."
RELATED: How Dolly Parton Was Disciplined as a Child: 'He Whipped Us With His Belt'
The "9 to 5" singer's mother made her a special coat for the day.
"People used to send us things, like relatives who had children, they'd send clothes and rags and things and mama would make quilt tops out of the rags," she said. "This particular time though, she made me a coat to have my picture made, plus I needed one anyway. I didn't have a blouse under it, it was just a little jacket-like coat. So I wore it to school and the kids started making fun of my coat. Well, I was proud of it, and like I say in the song, mama had told me the story about Joseph and the coat of many colors from the Bible."
Dolly Parton wrote 'Coat of Many Colors' so the memory wouldn't 'bother [her] anymore'
Parton's classmates continuously teased her about her coat and not wearing a blouse underneath. They even locked her in a closet.
"I thought it was the grandest thing I'd ever owned in my life," she said. "So they started laughing about it, said I didn't have on a blouse. Course, being a child I said I did cause I was embarrassed."
When the photographer finally took Parton's picture, she was crying.
"When they made the picture I was crying, but I was smiling cause I wanted my picture made so bad," she said. "I still have the picture and about a year and a half ago I wrote a song about it, when it didn't bother me so much anymore. And if I write about things that bother me then they don't bother me anymore. That's really why I wrote it."