The Dolly Parton Song That's Been Covered by Other Artists the Most
Dolly Parton is a popular artist to cover. Many of her songs have been redone in the stylings of other musicians. But there's one song that's been performed by other artists far more times than any other song in the Queen of Country's extensive repertoire. That song is "Jolene."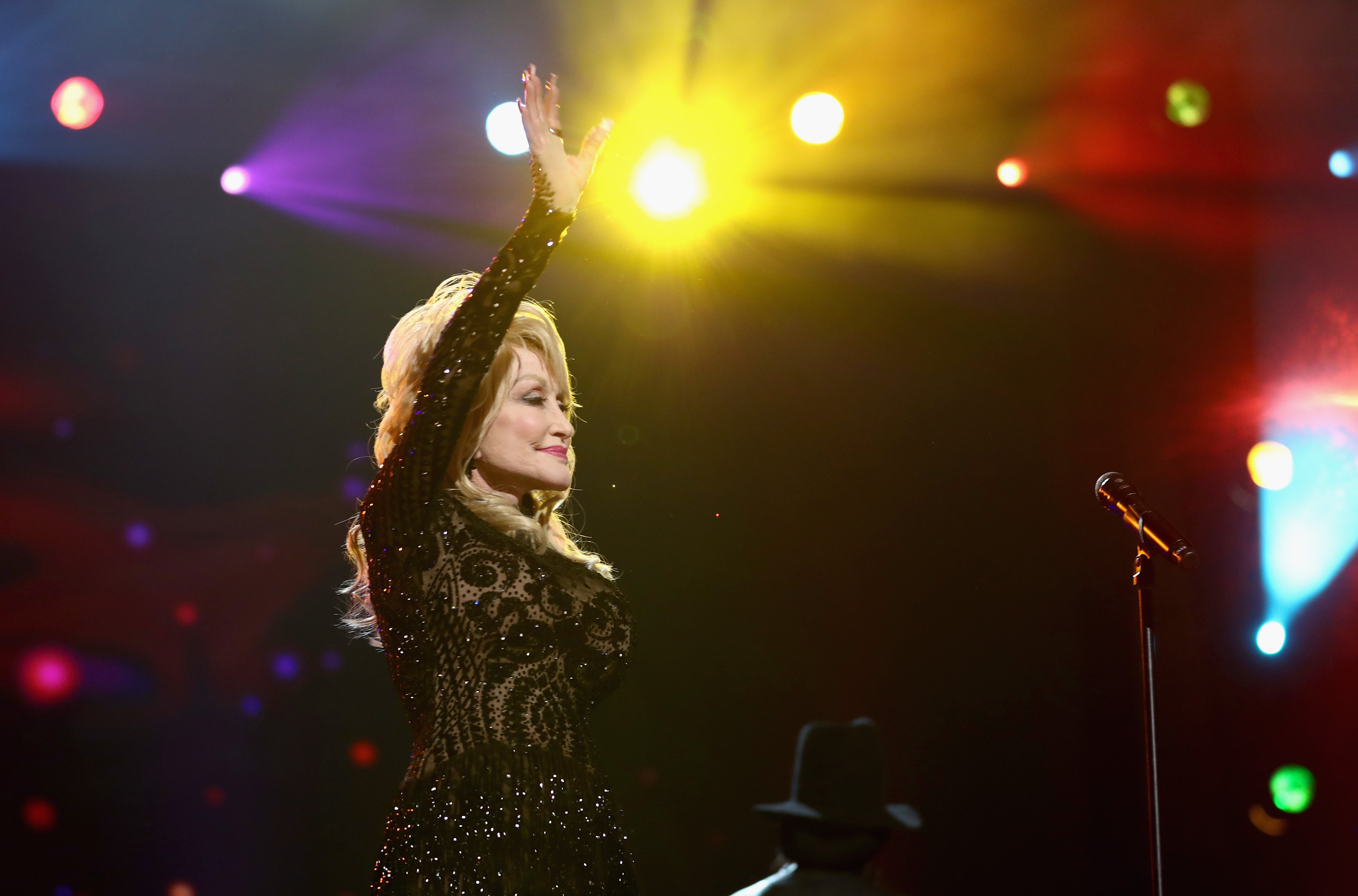 'Jolene' is the most frequently covered Dolly Parton song
In her 2020 book, Dolly Parton, Songteller: My Life in Lyrics, Parton writes that "Jolene" is her song that is "most performed by others." It was a No. 1 country hit and the first of Parton's songs to appear on the adult contemporary hit parade. "Jolene" was nominated for Grammy Awards in both 1974 and 1975. The song finally won a Grammy in 2017, when Parton collaborated with Pentatonix. Today, the singer's original recording is in the Grammy Hall of Fame.
"'Jolene' is my most recorded song," she wrote. "Worldwide, through the years, they say it has been recorded four-hundred-and-some times. Whether it's in another language or whether it's a garage band, everybody seems to love that song. I guess every band can sing it, and every woman can relate to it."
Parton is thrilled "Jolene" is so widely covered. And she understands the appeal.
"It's just so simple, that chorus over and over, 'Jolene, Jolene, Jolene, Jolene, don't take my man,'" she wrote. "Little bitty kids sing it, even though they don't know what 'take my man' means. I don't know what the reason is, but people go right to that one. That makes me happy, because I love it, too. I never get tired of singing that song."
Dolly Parton met a little girl named Jolene and felt inspired
Parton was inspired to write a song after she met a little girl named Jolene. At the time, she didn't know what the song was going to be about, but she knew she liked the name and wanted to put music to it.
"There was a little girl at one of the shows when I was touring with Porter [Wagoner]," she wrote. "We used to sign autographs after the shows. She came up to the stage and said, 'Would you sign this 'To Jolene'?' I said, 'Jolene, that's a beautiful name. I bet you're named after your daddy. Is his name Joe?' She said, 'No, it's just Jolene.' I said, 'Well, I love that name, and if you ever hear a song with it, you'll know it's about you.'"
To remember the name, Parton repeated "Jolene, Jolene, Jolene, Jolene" until she arrived back at the tour bus where she could write it down.
"Which is when I thought, 'I'll just start the song like that, because that's how I remembered the name, and I'll add to that,'" she wrote. "So then I came up with a story that I knew women could relate to."
The inspiration for the story of 'Jolene'
The story of the song itself is "loosely based on Carl [Dean, her husband] flirting with a girl down at the bank, which was true."
"I went down there, and she was pretty," wrote Parton. "And he was flirting. And I made the whole thing into my song's lyric."
The bank teller might not have had "flaming locks of auburn hair" or "ivory skin and eyes of emerald green." Her name wasn't even Jolene. But that's what Parton does best — she takes bits of stories, memories, feelings, and turns them into universal truths.