Dolly Parton on the Song She Thinks Will Be Played at Her Funeral
Dolly Parton has been a star for the majority of her life. She's been asked just about every question in the book. During one interview in 2014, a reporter asked Parton her thoughts on "death and dying." And she told them what song she thinks will be played at her funeral.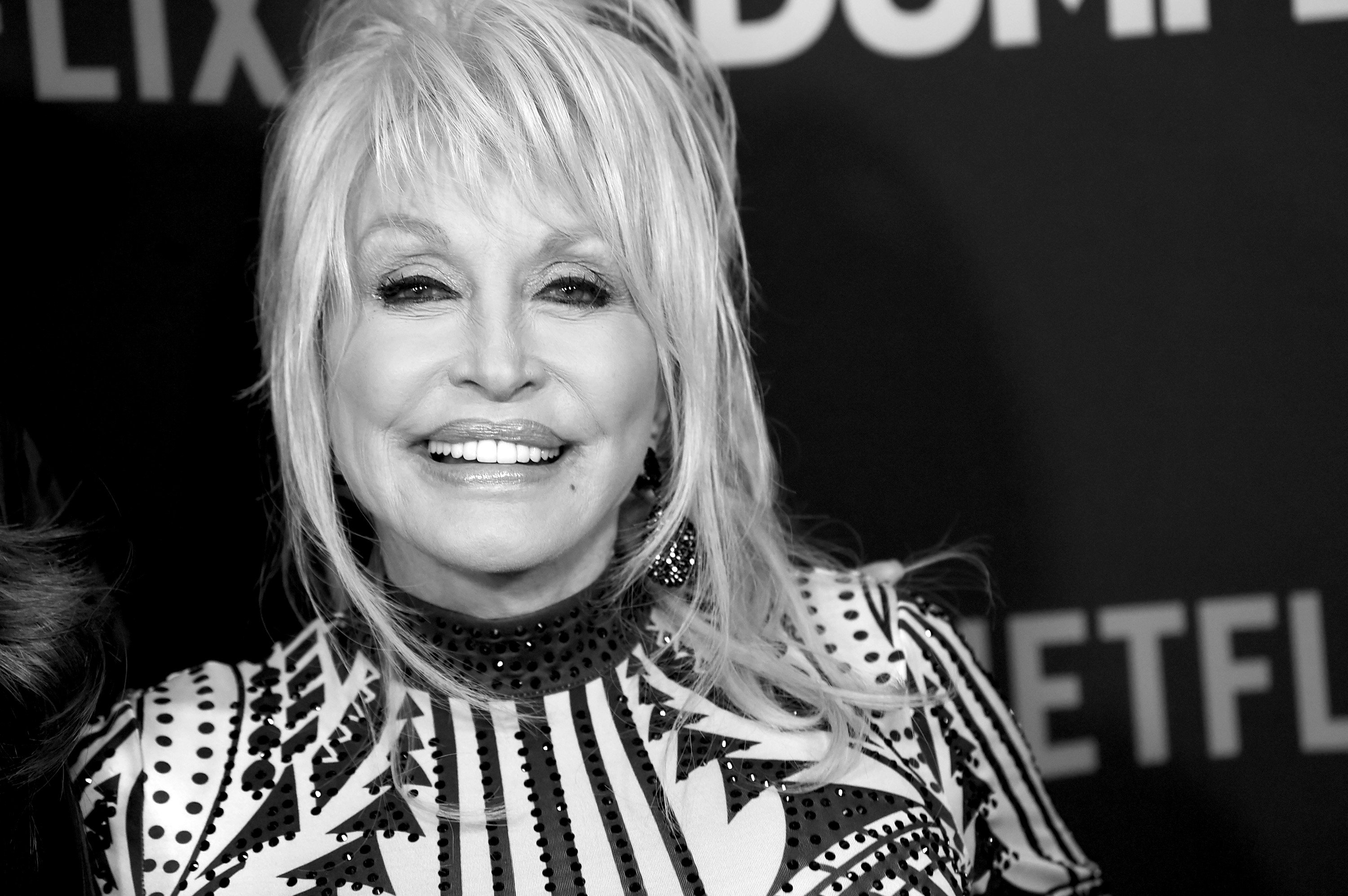 Dolly Parton's most famous songs
Parton considers herself a songwriter before anything else. And her seemingly endless discography is proof of that. Some of her most famous hits include "Jolene," "Coat of Many Colors," "Two Doors Down," "9 to 5," and "Rockin' Years."
"Everything's a song to me and I have the gift of rhyme, so I'm just always writing stuff," Parton told the Dallas Observer. "The more you live, the more you have to write about, and the more you write, the more you're skilled at it."
But Parton also has a long list of songs that she wrote but didn't sing — songs like "Dagger Through The Heart" by Sinead O'Connor, "There'll Always Be Music" by Tina Turner, and "I'm In No Condition" by Hank Williams Jr.
'I Will Always Love You'
RELATED: When Dolly Parton Was Born Her Parents Paid the Doctor Who Delivered Her in Cornmeal
The most famous song that Parton's ever written that's ended up in the hands of another musician is "I Will Always Love You." The song was originally performed by Parton. She sang it to Porter Wagoner of The Porter Wagoner Show when she told him she was moving on. It was her version of a resignation. Porter told her it was the best song she'd ever written.
"I said, 'Well, you inspired it,'" she said on Dolly Parton's America.
Of course, the song didn't become a huge hit until Whitney Houston sang it.
How Dolly Parton felt when 'I Will Always Love You' played at Whitney Houston's funeral
"I Will Always Love You" became one of the songs Houston was most known for. That, paired with the sentiment of the lyrics, it made sense that it was often performed as a tribute after the singer died in Feb. 2012.
RELATED: Dolly Parton on When She'll Retire
"[It] just shattered me to hear that song played under those conditions," Parton said during an interview with ABC's Nightline, via The Hollywood Reporter. "I thought my heart was gonna stop. It just pierced me like a knife. It's just — I can't explain that feeling, to think that that was so final for her, and that that was my words and my feeing — I would forever be so connected to her."
In the interview Parton gave in 2014, she said she thinks "I Will Always Love You" will probably be played at her funeral, too.
"I really did feel like that song belongs to all of us," she said.