Dolly Parton 'Almost Had a Heart Attack' When She Heard Whitney Houston's 'I Will Always Love You'
Living legend Dolly Parton is a giant in the music industry. With songs like "Jolene" and "Working 9 to 5," she changed the face of country music for the better. Now, at 74 years old, she's still providing the internet with quality content, most recently gifting the world with the Dolly Parton Challenge. Parton also flexes her entrepreneurial spirit with her amusement park in Tenessee called Dollywood. But people commonly forget that Parton is also a gifted songwriter.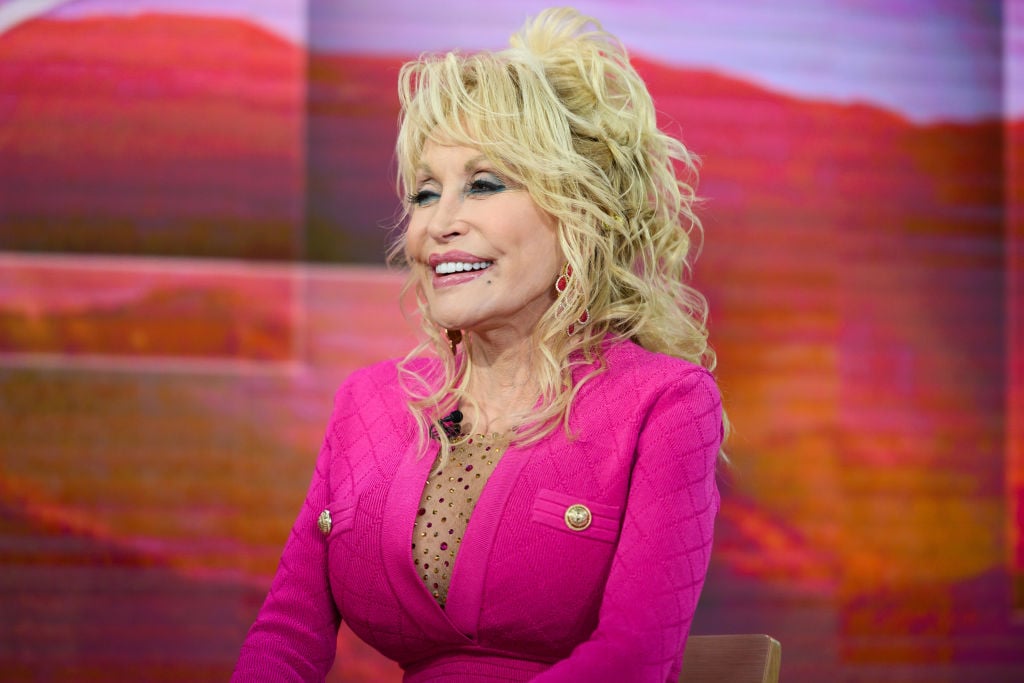 Though Parton has written plenty of songs, many fans would agree that her most well-known tune is none other than "I Will Always Love You." Parton penned the song back in 1973 as a nod to her former professional partner before pursuing a solo career. The song was received very well in the country music community and even reached the top of the Billboard Country charts twice. But it received even bigger success and acclaim almost 20 years later.
'I Will Always Love You' is 1 of Dolly Parton's most successful songs
In 1993, the late and great Whitney Houston recorded her rendition of "I Will Always Love You" for the film The Bodyguard. According to Billboard, Houston's version skyrocketed to the top of the Billboard Hot 100 charts and stayed there for 14 subsequent weeks. To date, Houston's version remains one of the best-selling singles of all time. But how did Parton feel when she first heard Houston singing one of her most personal songs?
RELATED: Whitney Houston's Producer Almost Passed On Her Mega Hit "I Wanna Dance With Somebody"
In an interview with SiriusXM, Parton recalled the first time she ever heard Houston's version of "I Will Always Love You." The songstress recalls driving in her car and nearly getting into an accident. Parton was headed home from the office and blasting the radio. When she heard the opening verse, she registered something familiar but didn't immediately recognize it as her song. As she had no idea that Houston had recorded the tune, the experience caught her completely off guard.
Parton almost crashed her car when she first heard Whitney Houston sing her song
"I knew it was something, but it didn't register. I thought 'What is that? I know what that is,' and then all of a sudden she starts that … when she goes into the 'I will always love you' part honest-to-goodness, I almost wrecked. I had to pull over," Parton remembered, sharing how the song made her so emotional that she literally had to pull her car over to the side of the road.
The "Jolene" singer continued on to share how hearing the new rendition of the song affected her.
"I was afraid because I was so caught up in that by then that I had to pull over and listen to it. But it was the most overwhelming feeling that little song mine could be done so beautifully, so big, so overwhelming, that it really almost just heart attack right there; I'll never forget it," Parton recalled.
A truly ageless song
To this day, Parton calls Houston's recording of "I Will Always Love You" one of the proudest moments of her life. Clearly, Parton and Houston were able to create something truly magical. We're sure fans of the singers are pleased that they can enjoy both versions of the iconic song for years to come.