Dolly Parton Starts Her Day At 3 AM For a Smart Reason
In her 74 years, Dolly Parton has accumulated more than fifty Grammy nominations and millions of fans. She's penned seven books, starred in myriad movies, and even helped to fund a coronavirus (COVID-19) vaccine. With titles like actor, author, philanthropist, singer, and world record holder, it seems that Parton wears as many hats as she does wigs. Her secret, as it turns out, is getting a head start in the morning.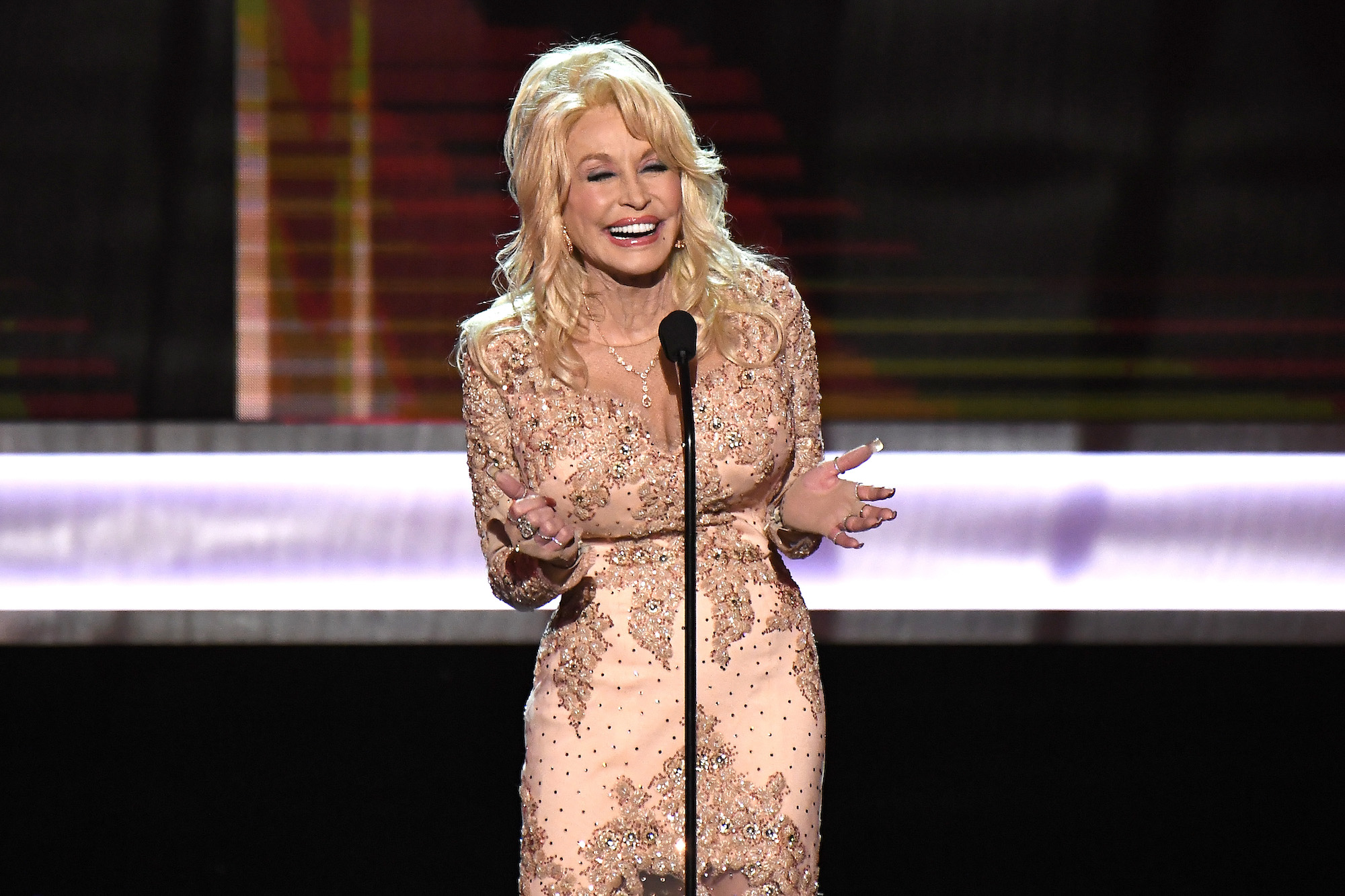 The making of an icon
Just like her workdays, Parton's career and love of music began early. She was one of twelve children born into a one-room shack in rural Tennessee. According to The List, she and her siblings slept three or four to a bed many nights. Her father was illiterate, and the family's immense poverty limited the resources and opportunities the children had access to.
Still, Parton did not let this dissuade her dreams. In fact, she does not view her upbringing as a hurdle she had to overcome. Her close bond with her family helped to propel her career. According to Biography, her guitar-wielding mother helped introduce her to music, while her father's lack of literacy resources motivated her to begin her charitable organization, the Imagination Library. 
After over five decades of prominence on the singing scene, you would think that Parton is deserving of a break. But despite being well-deserving of a peaceful retirement, the renaissance woman shows no signs of slowing.
Why Dolly Parton starts her days at 3 AM
RELATED: Dolly Parton's Makeup Secret Is a Massive Skincare No-No
Parton may be working "9 to 5," but she's only sleeping until 3 AM! The singer has recently opened up about her morning routine. As it turns out, this star rises before the sun even does.
With new books, movies, and albums constantly being created, promoted, and released, it really shouldn't come as a surprise that Parton is working with more waking hours than most. In talking with Today, she quipped, "I get more work done between 3 and 7 than most people all day, because it's quiet and the energy's all low-key, except mine."
Beyond working, Parton also said that these hours are great for doing spirituals and meditations. She makes it a priority to pray each morning, sharing, "That's the first thing I do when I get up, I just thank the Lord for another day."
This spirituality is in line with the singer's recent return to making Christian music, along with her fierce philanthropy work. But her little talks with the big man are just the start of action-packed days for Dolly.
A day in the life of Dolly
Her early rising is just one of many interesting habits Parton has shared over the years. Strange morning rituals can perhaps be traced back to her childhood, during which she frequently had to be creative in areas like hygiene and make-up. Although she's no longer using burnt matchsticks for eyeliner, Parton still makes each morning uniquely her own. 
Even running on very little sleep, Parton makes sure to get dressed up in her signature style soon after waking. Fans were shocked to learn that the star wastes no time in putting on her iconic high heels. Although the footwear seems like odd breakfast attire compared to more traditional slippers, Parton noted that they often come in handy when she needs to reach ingredients stored on a high shelf. After all, Parton's big personality is packed in just five feet of height, according to Celebrity Inside.
Whether she's on stage or at the stovetop, Parton is rocking her style and embracing her true self.