Why Dolly Parton Stopped Wearing a Bathing Suit in the 1970s
Dolly Parton isn't afraid to own her sensuality. But she was actually quite modest at the beginning of her career. In a feature Cosmopolitan did on Parton back in 1979, a member of Parton's band, Gypsy Fever, told the writer the Queen of Country stopped wearing bathing suits all of a sudden. Here's why.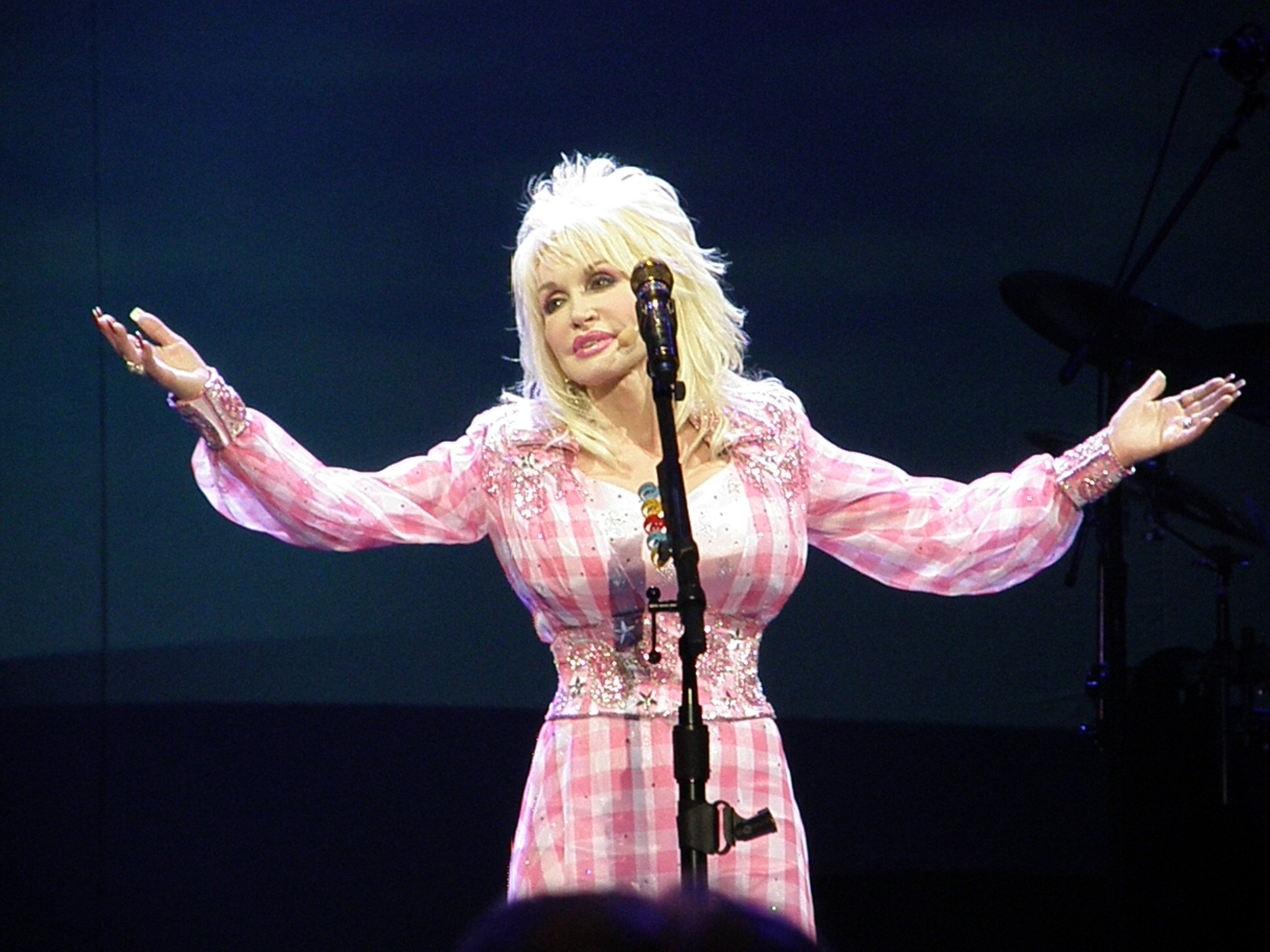 Dolly Parton 'caused too much of a stir' in a bathing suit
Cosmo writer Laura Cunningham stayed with Parton and Gypsy Fever at a Howard Johnson's just outside of Albany while the band was touring. Cunningham was to interview Parton when she got up in the morning, but the "9 to 5" singer planned on sleeping late. She was not to be disturbed until 1 pm (she finally opened the blinds to her hotel room at 2). While the Queen of Country slept, the band and Cosmo writer swam and lounged by the pool. There, "the girl singer" of the group told Cunningham that Parton doesn't wear a bathing suit anymore.
"Dolly hasn't appeared in a bathing suit in years," she said, as recorded in the book Dolly on Dolly. "She caused too much of a stir. And she's really very modest about things like that."
Parton has always had that effect on people, causing a stir.
Dolly Parton once said she doesn't try to be sexy
While Miley Cyrus might say her honorary godmother made country music "sexual," Parton told Playboy Magazine in 1978 that she'd "never thought of [herself] as a sex symbol."
"It never crossed my mind that anybody might think I was sexy," she said.
Her interviewer brought up how she's portrayed in the media, with a clear sex appeal. Parton said other people's perception of her is not her problem.
"I didn't say what you-all thought," she said. "I said it never once crossed my mind, even now. I still can't get it through my head that people think I'm supposed to be sexy or somethin'."
Parton's larger-than-life-decked-out-in-sequins-head-to-toe look wasn't meant to be sexy or even beautiful. The "Jolene" singer said she didn't want the "responsibility" of being beautiful.
"I don't want to have to keep up an image like that," she said. "I don't want to have to be like a beautiful woman, like Raquel Welch—which is no trouble, I never would anyway."
In 2020, Dolly Parton said she doesn't 'have to apologize' for her 'sexuality'
Fast forward to 2020 and Parton tells People that she is proud to own her sensuality and passion.
"I've always been a great lover because I'm passionate," she said. "I just feel my sensuality, my sexuality, my passion, and I don't have to apologize for any of that. I've never been offensive in any way, never tried to be. Or I've never tried to be anything other than just what I am."
In 2020, Parton mused that people find her sexy because of her confidence.
"That's sexy," she said. "You may not want to dress or look like me, you can take from that to be yourself. I'm a very passionate person in everything that I do, and I think passion has great sex appeal. I think people are drawn to that because it's a magic. It's an energy."