Dolly Parton Struggles to Find Her Favorite $7 Makeup Product After It Was Discontinued
What makeup essential does Dolly Parton struggle to find these days? It's not the luxe or posh brand you might think.
Isn't it maddening when you finally find a product you love, only for it to become discontinued? This happens to everyone, including celebrities. In fact, Dolly Parton recently talked about this very situation happening to her.
Parton is a legend and music icon, also known for her distinctive look. With her appearance being so important to her public image, you can imagine how frustrating it is when her favorite makeup product is discontinued. So what makeup essential does Parton struggle to find these days? It's not the luxe or posh brand you might think.
The glamorous career of Dolly Parton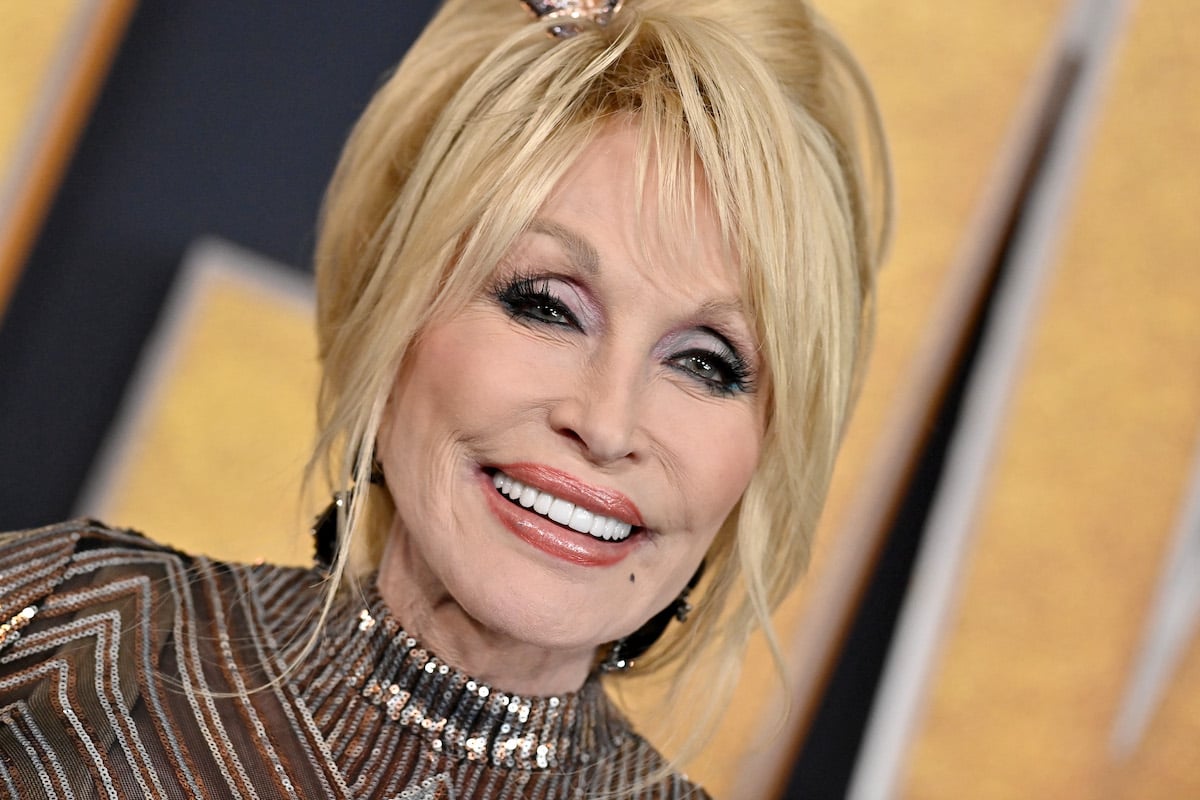 Parton is still working and continues to be an icon in the music industry. The Wall Street Journal reports that just during the pandemic shutdowns alone, the 75-year-old released a Christmas album, launched a Netflix holiday musical, and released a 19-DVD box set and 35 hours of career highlights for fans.
Over the course of her music career, which began with her first performance at the Grand Ole Opry at the age of 13, Parton's released 91 albums. She may have grown up poor in rural Tennessee, but Parton is now a beloved star, with nine Grammys on her shelf, countless movies on her resume, and a host of incredible philanthropic endeavors to her credit.
As Insider points out, with record sales alone totaling more than $160 million, Parton is hands-down the most successful country music megastar of all time. Parton is known for something else, too. She's created an equally iconic image for herself, complete with high heels, bright red nails, exquisitely blonde hair, and polished makeup.
The beauty guru loves her appearance and prioritizes her efforts to maintain this look, even now in her 70s. In an old Oprah interview, she referred to herself as a "show pony," proud of doing whatever is necessary to maintain that image she prides so much. 
Dolly Parton's favorite makeup might surprise you
So, what does Parton consider to be her favorite, must-have makeup items? It's not the high-end, expensive line of cosmetics you might think. She admits to actually using a lot of Maybelline products, believe it or not. And she's used Max Factor's Pan Stik foundation most of her adult life.
Unfortunately, Parton struggles to find it anymore these days because it's no longer available. To find it, she has to explore various places online to find it.
You'll almost never see the music legend without her makeup 
You'll be hard-pressed to ever find a time when Dolly Parton wasn't without her billowy blonde wig or full makeup. There was one time, years ago, she admitted she took a break from her image. But still today, she admits to even sleeping with her makeup on so as to always be prepared for an emergency situation in which she ends up in public.
Parton explained in a New York Times interview how she insists on looking her best. "You never know if you're going to wreck the [tour] bus," she said. Her morning beauty routine does include proper cleaning of her face, but she always maintains her look, with touchups throughout the day, to also look impeccable for her husband, Carl Dean. 
Even if you have a different idea of what makes someone beautiful, most people won't argue how well Dolly Parton has aged over the years. She's prioritized her image throughout her life, including wig, style, and makeup. But even celebrities have to contend with favorite products becoming discontinued.
There's no question: If Parton can't find her Max Factor Pan Stik anymore, she'll be quick to find a replacement product.