Dolly Parton's Christmas Sugar Cookie Recipe Is Both Merry and Bright
Dolly Parton knows more than a thing or two about the music industry, but she also loves to cook. She's shared a ton of recipes in her cookbook, Dolly's Dixie Fixin's: Love, Laughter, and Lots of Good Food, and some of her favorite classics are so easy to make that you probably already have the ingredients in your pantry.
In particular, Parton's Christmas sugar cookie recipe is the perfect way to foster up some holiday cheer.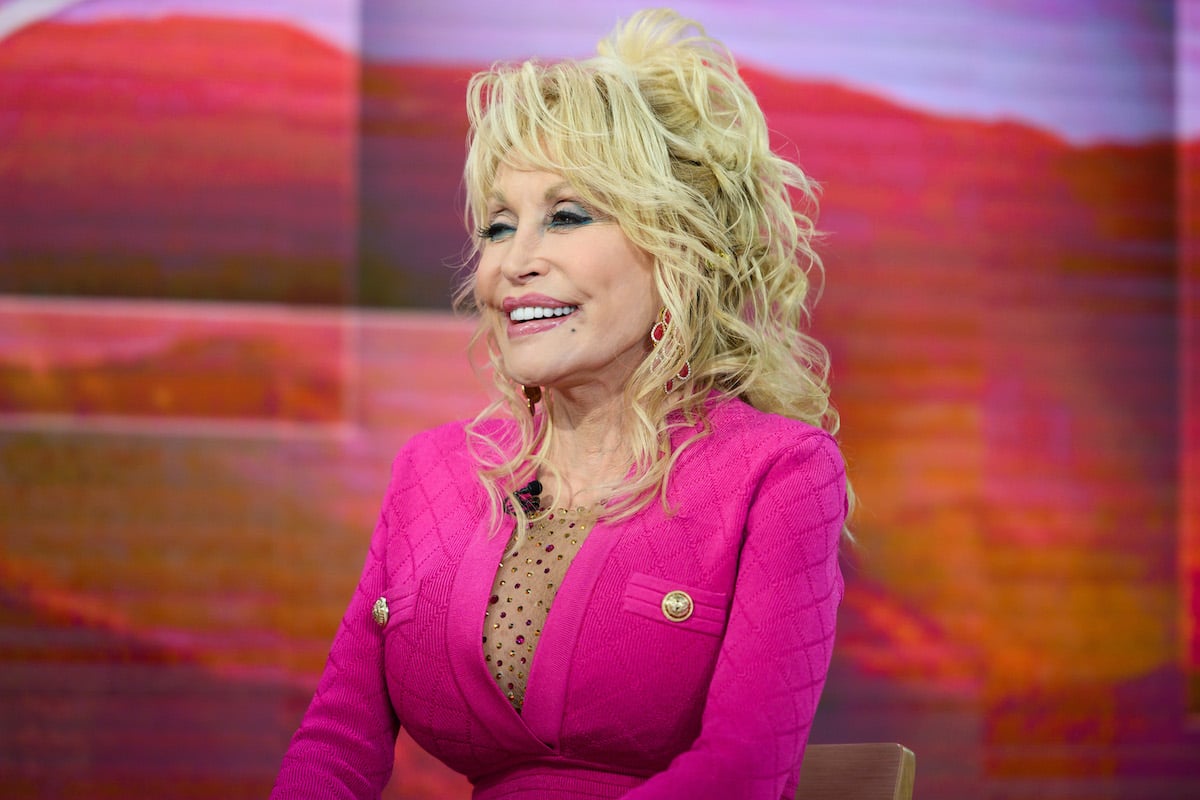 Dolly Parton love to cook
In addition to being an absolutely legendary singer/songwriter and businesswoman, the "Jolene" singer loves to cook. It's something that she cherishes and something she loves to do for her husband and her family.
"I still like to try new foods as often as I can," Parton said of her cookbook. "But when it comes to cooking for myself and my husband Carl and my great big extended family, which numbers into the multiple hundreds these days, what we really want to eat is what comforts us most: good, hearty food rooted in Mama's cooking and those country gatherings of my childhood." 
Thankfully for us, the singer has shared 100 of her most favorite recipes with her fans. One of her gems is her Christmas cookie recipe, which will certainly bring a smile to everyone's face this holiday season.
Dolly Parton's Christmas sugar cookie ingredients
In addition to cooking, Parton also loves to indulge in desserts. "The thing I love the most about the U.K., I order it always in room service, is the cream," Parton said during an episode of  Table Manners. "The scones, the jellies, and jams. Lord, I can just die over all the scones, the heavy cream. I usually gain, and I try to stay in my show clothes cause I don't have time to change them, so it's really hard when I come there not to really put on the pounds just eating all that great butter, and the cream and milk."
It turns out that Parton's cookie recipe is so delectable and delicious because she only uses simple ingredients. To get the perfect Christmas cookies to leave for Santa Clause check out the ingredients below.
1 cup sugar
3 cups all-purpose flour sifted
1 1/2 teaspoons lemon zest
2 cups softened butter
2 large egg yolks
Dolly Parton's Christmas sugar cookie directions
As simple as the ingredients are, the cookie instructions are also incredibly straight forward and easy for everyone to follow. To begin, preheat the oven to 350℉. To make the dough, cream the butter and sugar together in a medium-size bowl. Next, beat in the eggs, then the flour and the lemon peel.
Slowly need together with the mixture, gently making sure that everything is well combined. Roll out the dough with a rolling pin. Cut the dough into cheerful Christmas shapes and add them to a greased cookie sheet.
Finally bake the cookies for just 8 minutes just until the tops have a pinksh-brown color. Enjoy!