Dolly Parton Wasn't Supposed to Keep Books in the House Growing Up
Dolly Parton has always loved books and is happy to share a reading recommendation in interviews. She has said that she goes through roughly one book a week, implying that her home library is very impressive. Growing up, though, she could hardly even keep books in her house. She explained why her father never wanted the kids to have books at home.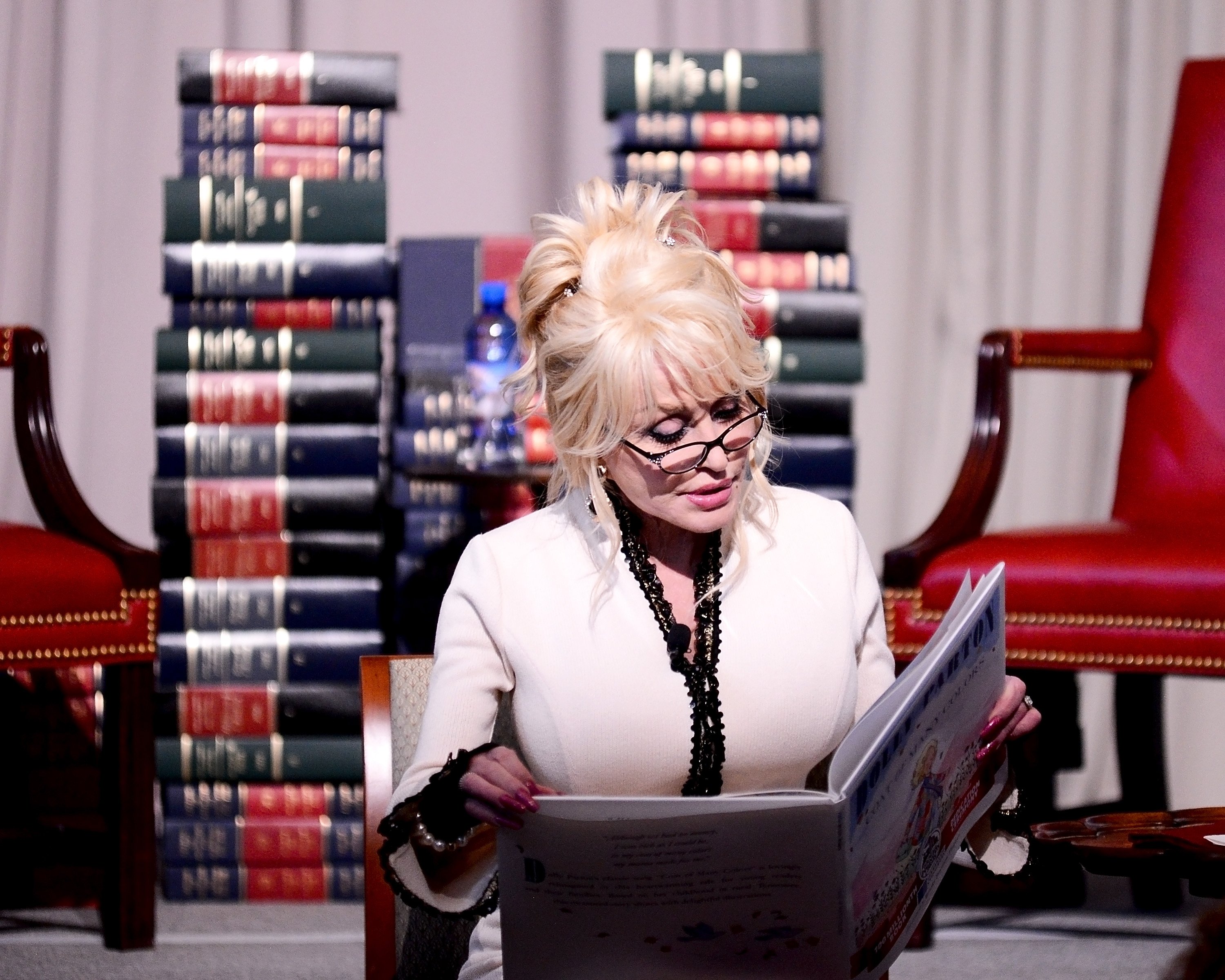 The '9 to 5' singer grew up in a two-room home 
Parton was the fourth of 12 children, all of whom lived in the family's one-bedroom home. 
"We'd hear about people who would get rich and you'd have all the food you wanted to eat and fancy clothes and houses," she said in 1978, per the book Dolly on Dolly: Interviews and Encounters With Dolly Parton. "In our minds, there was so many of us, anybody that had a clean house was rich."
The home did not have electricity or running water, so the children bathed in the nearby river in the summer.
"That was like a big bath," she said. "And we'd all go in swimming and we'd wash our hair, wash each other's hair. Soap was just flowin' down the river and we were so dirty we left a ring around the Little Pigeon River."
Dolly Parton's dad didn't want her to keep library books in the house
While Parton loved to read — her favorite book growing up was The Little Engine That Could — the family did not keep many books in the house. This was to protect the books.
"We couldn't have too many books in our house," she said in a 2018 interview with American Libraries Magazine. "Daddy always said, 'Don't bring these books home from school because I can't afford to pay for them.' We had so many little kids — they'd chew them up, tear them up, pee on them, or whatever."
Despite her limited access to books, Parton said she read whenever she could.
"The main book in our house was the Bible. My mama used to read it to us," she said. "And we would read at school. As soon as I could get my hands on anything, I loved to read. I still do. We didn't have the Imagination Library growing up, but it would have been nice if we had — we had enough kids, we would have had plenty of books in the house! We were in a country school, so we didn't have a library there. Mostly we had the books in the schoolroom. When we went to high school, we had access to a library."
Dolly Parton started her Imagination Library to provide kids with free books
Parton started her Imagination Library, a program that sends free books to children each month, in honor of her father.
"It started out with a simple dream, and a very personal one, 22 years ago," she said. "My father was a brilliant man, but he never had a chance to go to school. Daddy couldn't read nor write, and it always just seemed to cripple him, and he was embarrassed about it. So it inspired me to start the program."
She hopes that the program will instill a love of reading in participating children.
"We started it in our home county — I was just going to have this little program where we gave books to children," she said. "From the time they're born, they get a book once a month in the mail with their little name on it. When they're able to walk, they love to go to the mail and get their little books. It's just something to inspire them to read."