Dolly Parton Was 'Surprised' by Sylvester Stallone's Looks When They First Met
Dolly Parton and Sylvester Stallone teamed up for 1984's 'Rhinestone.' When Dolly Parton first met the 'Rocky' actor in person, she was 'surprised' because she thought he'd be 'gigantic.'
Dolly Parton's worked with plenty of celebrities throughout her career. From partnering with fellow musicians on songs to co-starring with actors in movies, the country music icon has teamed up with some of the biggest names in Hollywood. So what happened when Parton and Sylvester Stallone met? One thought immediately came to the "I Will Always Love You" singer's mind. 
Dolly Parton and Sylvester Stallone starred in 'Rhinestone' together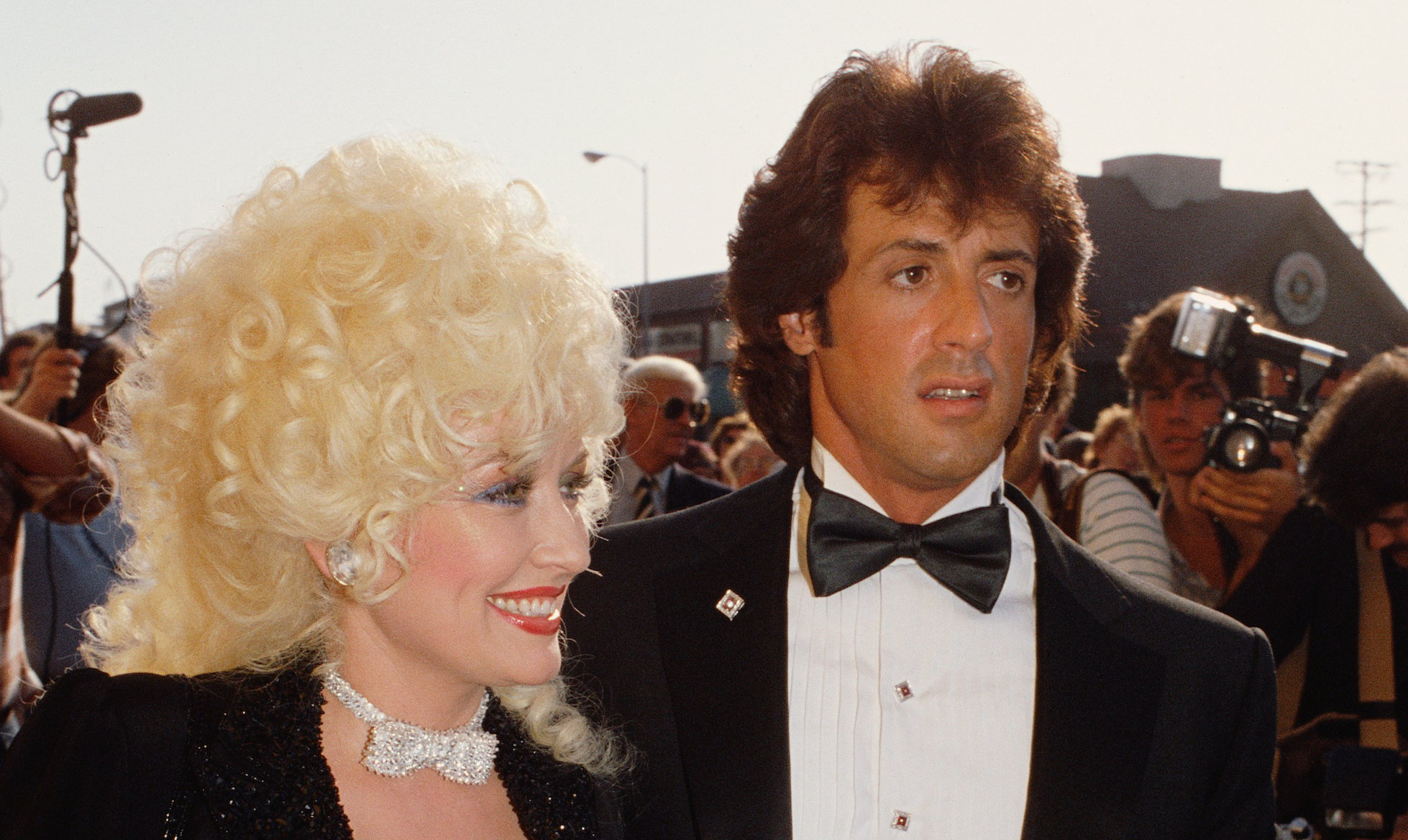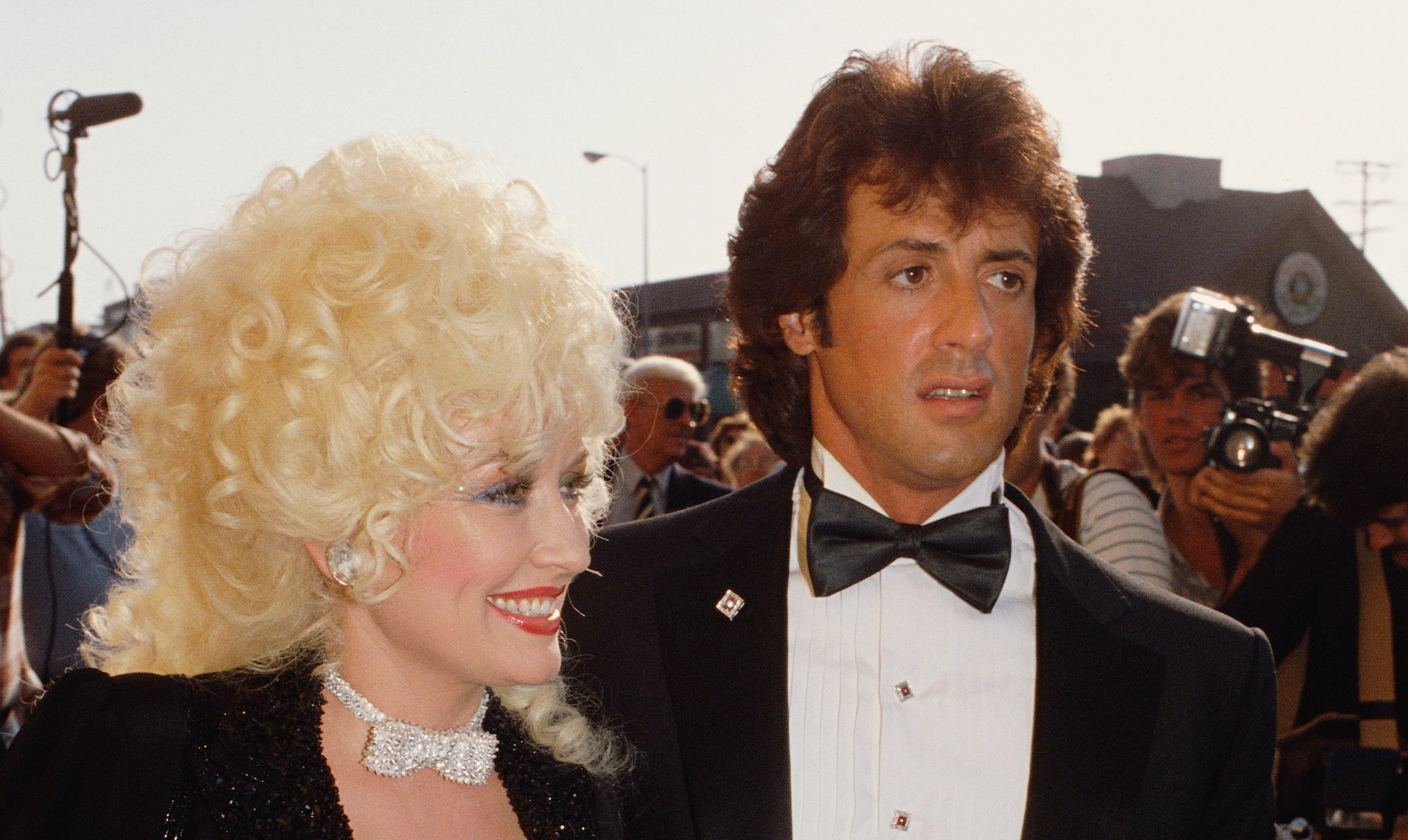 Parton and Stallone didn't cross paths until they both signed on to star in Rhinestone. The 1984 film came on the heels of The Best Little Whorehouse in Texas, a film Parton had starred in two years earlier opposite Burt Reynolds. 
Rhinestone featured Parton as a struggling country singer named Jake Farris. Stuck at The Rhinestone, a New York City nightclub, she meets Nick Martinelli, played by none other than Stallone. Over the course of the film, Parton's character attempts to make a star out of the cab driver. 
A box office failure, Parton and Stallone's involvement in the film went beyond being the stars. Stallone wrote the screenplay and Parton wrote the music. 
The 'Rocky' star's size 'surprised' Dolly Parton when they met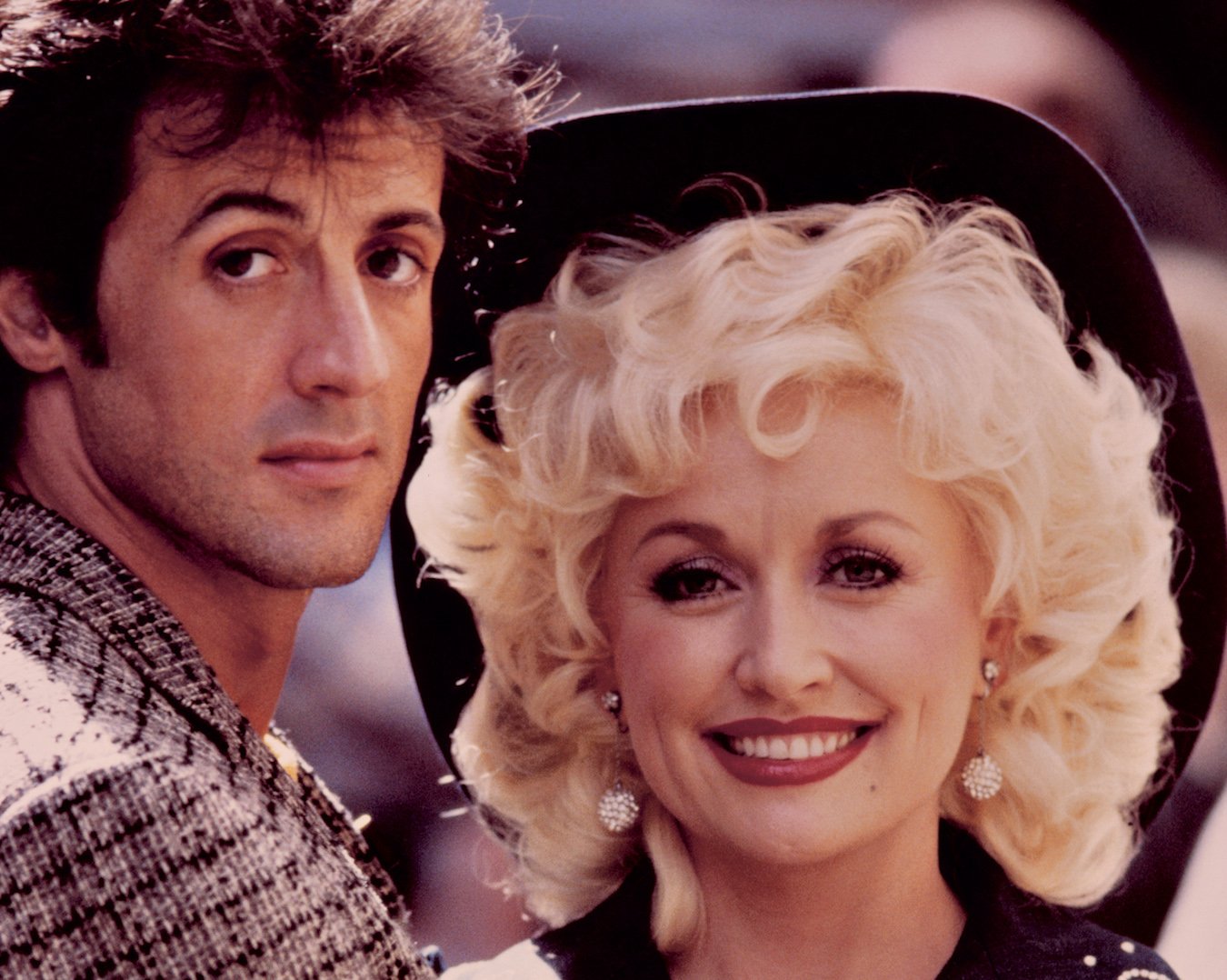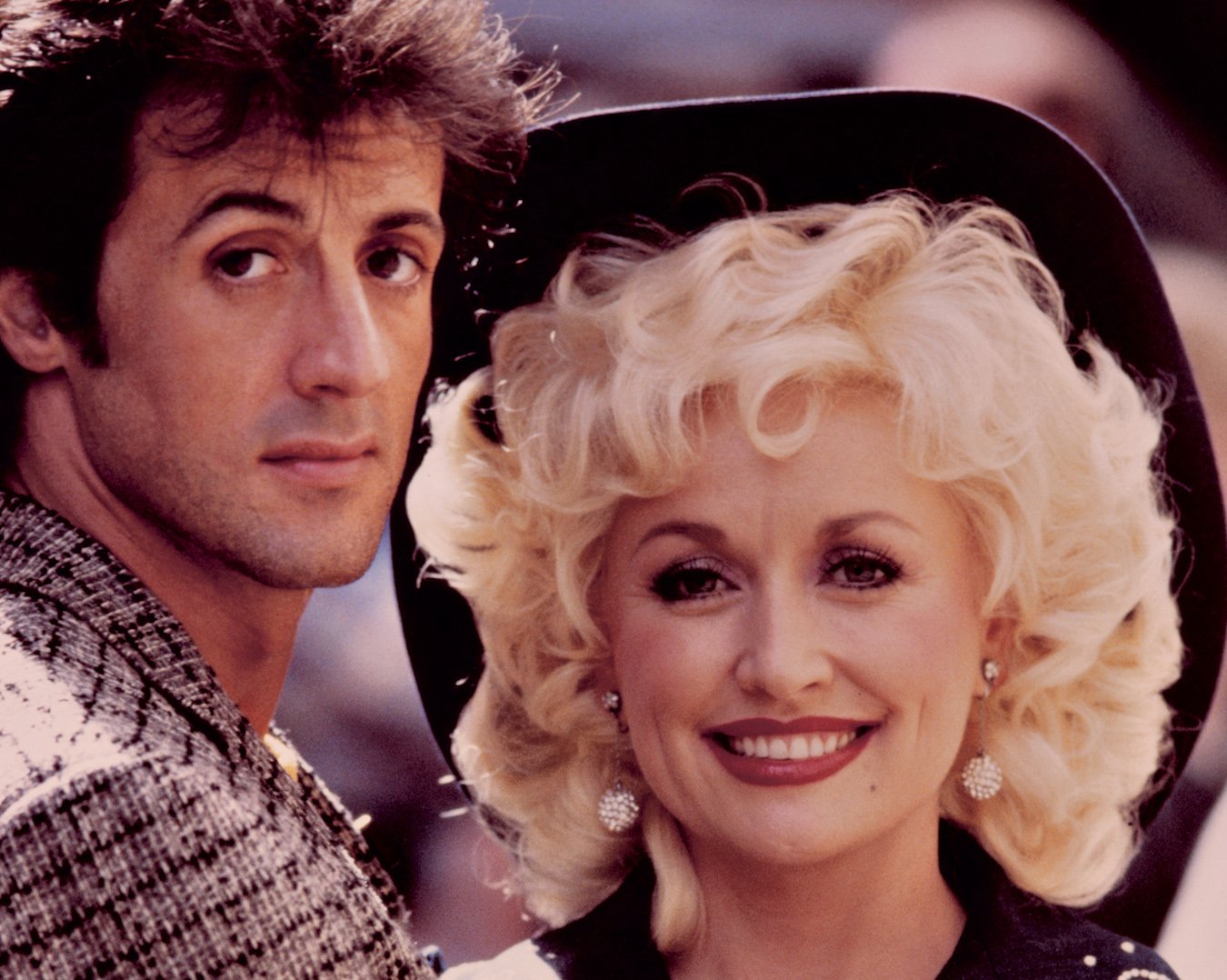 During a July 1984 conversation with Interview's Andy Warhol and Maura Moynihan, Parton opened up about what it was like working with Stallone. At the time the now-75-year-old had already become known for the Rocky movie franchise and Parton had long ago established herself as a country music star. 
When the two met for the first time, as Parton recalled, she couldn't help but notice Stallone's size. "I'd never seen him in person before I started on Rhinestone," she said. "I was surprised when I first saw him because I thought he would be gigantic," she added, noting that she thinks "he's beautiful." 
As for how they got along on set? "I loved working with him, he's a great person," Parton said of her co-star. 
Sylvester Stallone inspired Dolly Parton to change her lifestyle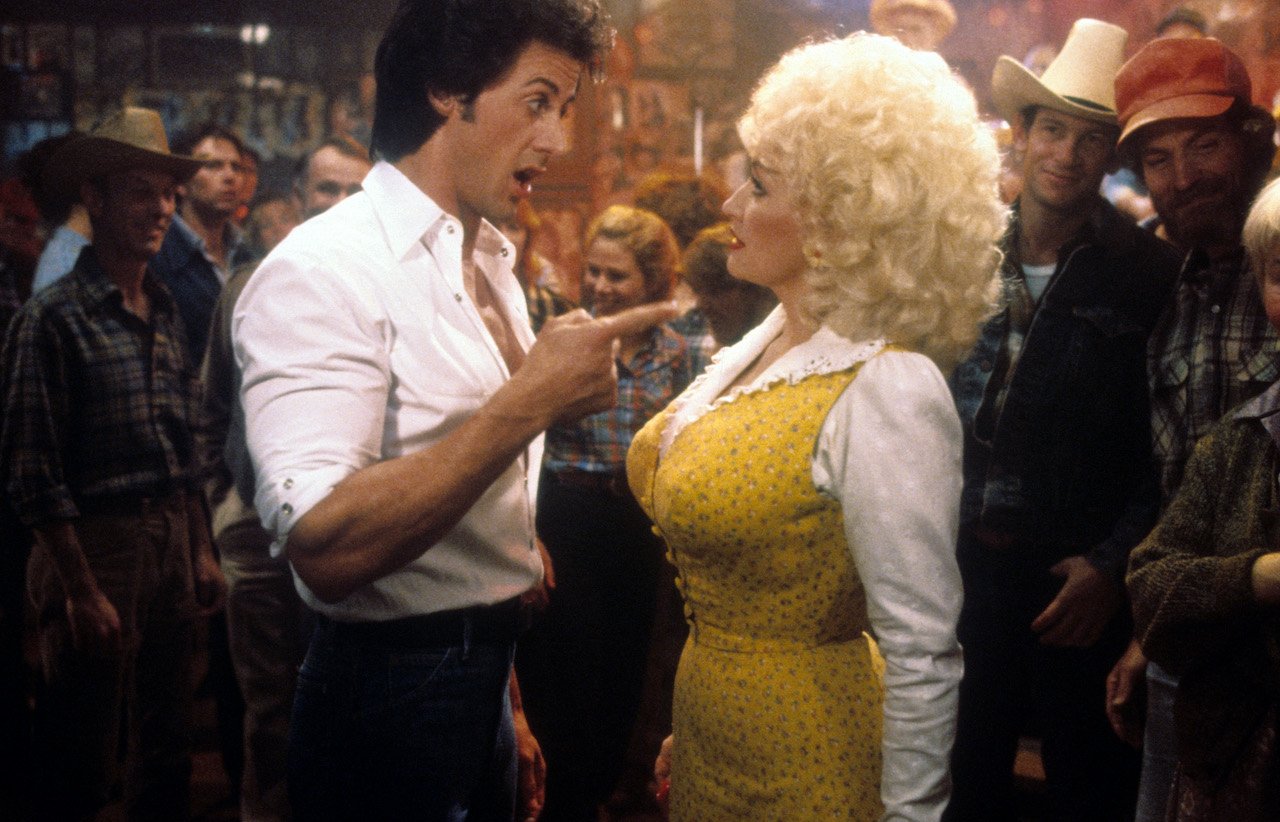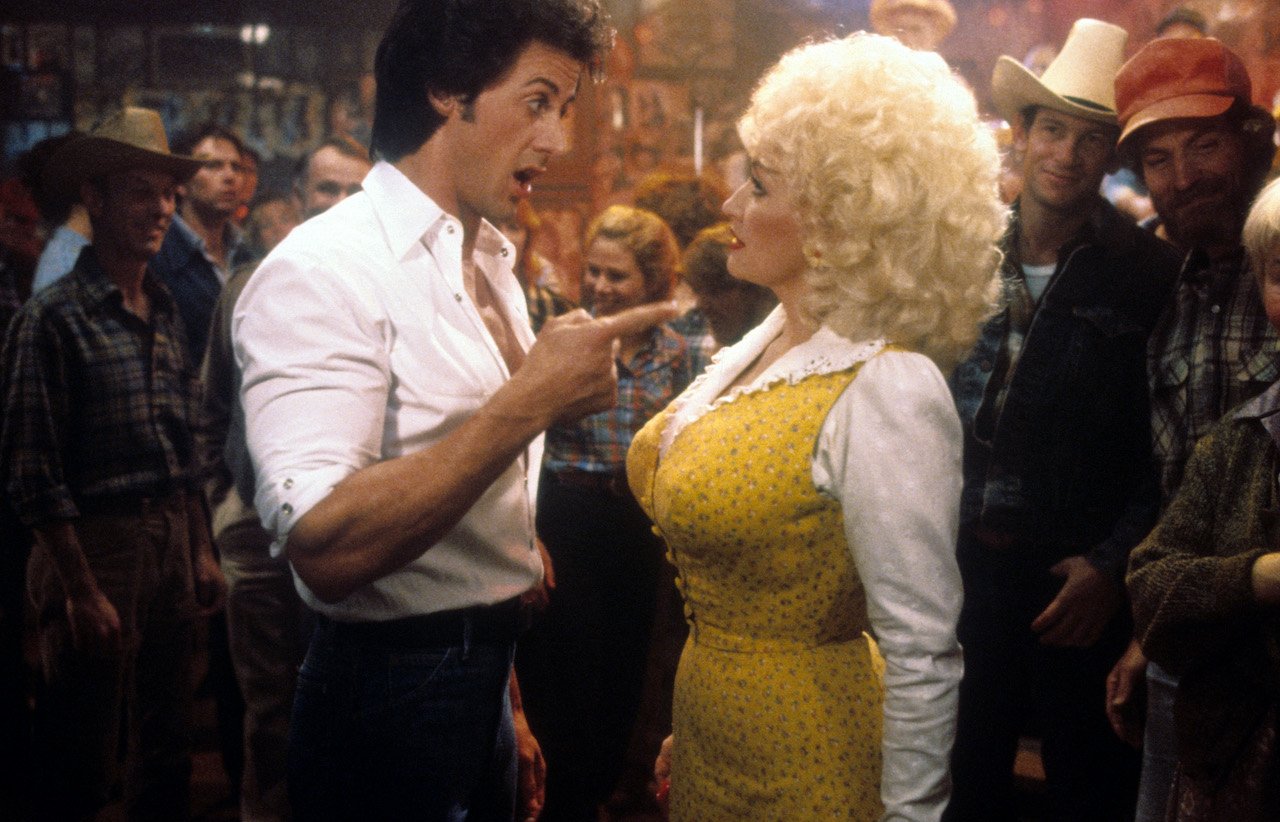 Stallone had quite the impact on Parton when they were filming Rhinestone. Parton, who now has a net worth of $600 million, saw Stallone's eating habits and decided to change her own. 
"I was coming out of a big gloom at the time, and I had some health problems and was feeling not so good," Parton wrote in her 2020 memoir, Dolly Parton, Songteller: My Life in Lyrics. "But [Stallone] was so health-conscious, crazy, and funny. It was good for me."
"He is into physical fitness," Parton explained, "and was shocked at the junk food I ate. I think that's when I began to realize that I should change my ways and get healthier."
The "Jolene" singer, a famous early riser — her alarm goes off around 3 a.m. — is all about moderation when it comes to food. Occasionally, Parton's breakfast menu includes biscuits and sausage. Other times, usually when she's working, the Grammy winner avoids carbs. 
"If I'm working I'll stay on a low-carb diet during the week and then eat anything I want on the weekends. I just watch moderation for the most part," she told Marie Claire in 2020. "I have a tendency to gain weight because I'm so short and because I have a farmer's daughter's appetite."