Dolly Parton's 'The Bargain Store' Was Inspired by This Musician Who Made the Singer Feel 'Black and Blue'
When Dolly Parton's song, "The Bargain Store," came out in 1975, it was immediately deemed too suggestive by many country music stations. But according to the Queen of Country, the DJs had it all wrong. It wasn't supposed to be a suggestive song at all. It was intended to be a song about someone who's lived a life full of ups and downs, including heartbreak. Parton thought of one person, in particular, when she penned the song — her old duo partner, Porter Wagoner.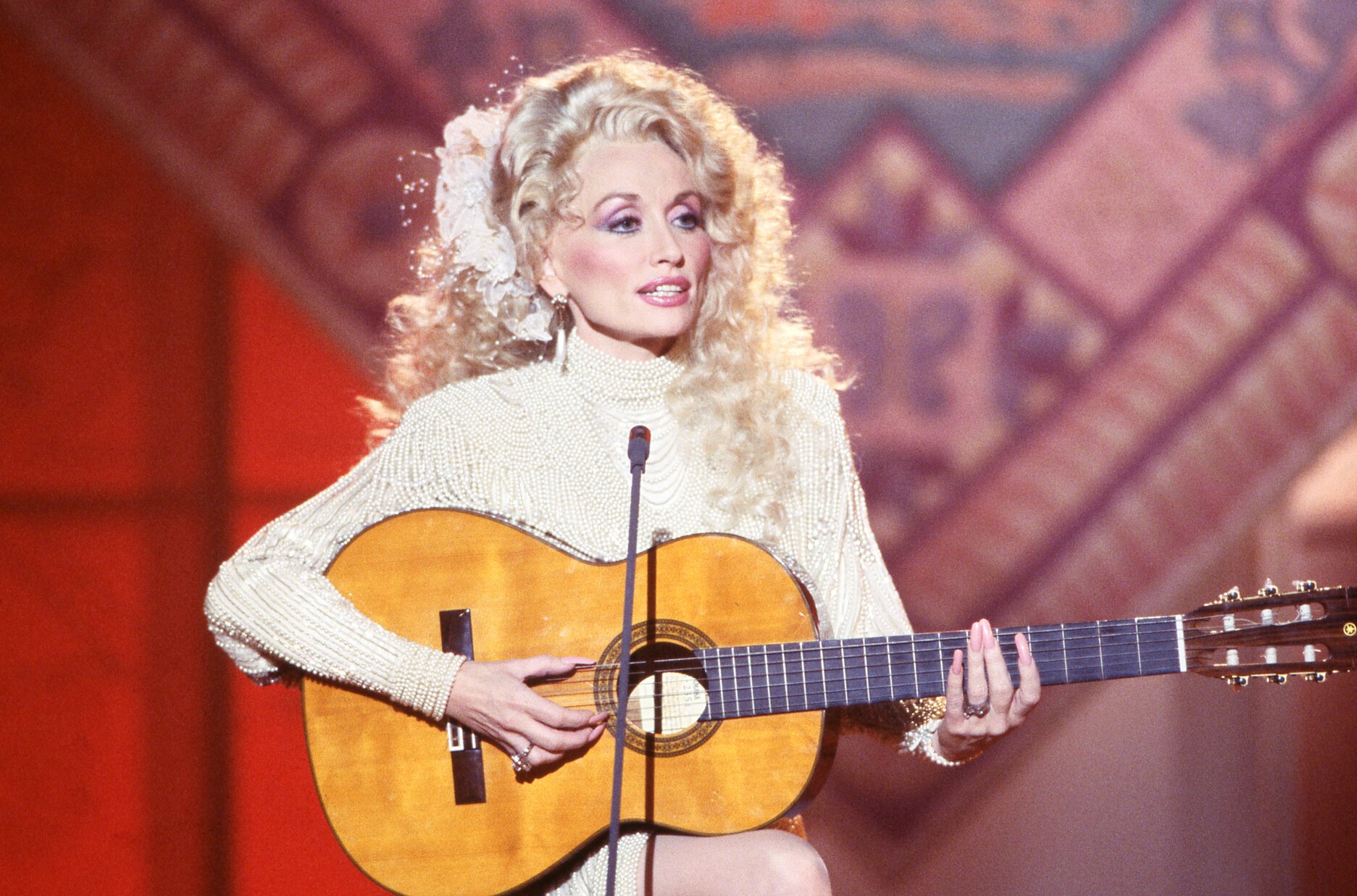 'The Bargain Store' was banned from playing on many of the country music stations
"The Bargain Store" came out in 1975. Though there was initially some hesitancy to play the song on the radio, it eventually climbed to No. 1 and became a No. 35 adult contemporary success. It also served as the title track for Parton's hit album that year.
Why you take for instance this old broken heart
If you will just replace the missing part
You would be surprised to find how good it really is
Take it and you never will be sorry that you did

The bargain store is open, come inside
You can easily afford the price
Love is all you need to purchase all the merchandise
And I can guarantee you'll be completely satisfied

"The Bargain Store" by Dolly Parton
"I thought for sure that I had written a hit song," Parton wrote of the song in her 2020 book, Dolly Parton, Songteller: My Life in Lyrics. "And then the disc jockeys wouldn't play it, because they thought it was suggestive."
Parton wrote that, back then, radio DJs "were so difficult."
"Now you can show something much stronger on TV, and people don't think a thing about it."
Dolly Parton on what 'The Bargain Store' is really supposed to be about
When Parton was interviewed by Rolling Stone in 1977, she was still bothered by the fact that so many radio stations refused to play her song, especially when she didn't intend for the subject matter to be suggestive.
"I just thought, well, why don't a person compare your body and your mind and your heart to objects, like an old broken heart sittin' on a shelf and some plans and dreams as if they were things you could see," she said, as recorded in the book, Dolly on Dolly.
RELATED: Dolly Parton Wrote This Song Instead of Having an Affair
"'My life is likened to a bargain store/And I might have just what you're lookin' for/If you don't mind the fact that all the merchandise is used/But with a little mendin' it can be as good as new,'" she sang. Then, speaking: "That means that I have been in love before and kicked around and banged around and had my head and my heart broke, my cherry stolen, but I can grow another one if that's what you want," she laughed.
The lyric that people had a problem with was "the bargain store is open — come inside." The metaphor was misunderstood.
"When I said the bargain store is open, come inside, I just meant my life is open, come into my life, so I wasn't even thinkin' of it as a dirty thing," she insisted.
Dolly Parton was inspired by Porter Wagoner when she wrote 'The Bargain Store'
Parton and Wagoner had worked together for six years on The Porter Wagoner Show. It's no secret that their professional relationship often got heated.
RELATED: When Dolly Parton Helped Porter Wagoner Write a Song, She Didn't Always Get Credit
"I just felt at that time I had been probably kicked around some," she said. "Not by my husband—he is the best person that ever lived. But you know, me and Porter, we just kind of said things, hurt each other's feelings and, you know, trampled around on territory that was real sensitive, cut each other about songs. It's just—I felt black and blue and I just wanted to heal back up and mend myself back together and get on with my life."
So she did. Parton quit the show to set off on her own. Her parting ways with Wagoner also inspired such classics as "I Will Always Love You" and "Light of a Clear Blue Morning."