Dolly Parton Thinks Making This Thoughtless Mistake Is Like 'Being Ugly to Your Mama'
According to Dolly Parton, when people make this one big and often thoughtless mistake, it's just as bad as "being ugly" to their mothers.
Country queen Dolly Parton thinks many people make one big mistake by not paying attention to the world around them, and she is ashamed to see it. She learned in her mountain childhood there's an endless wonder in nature and all the little critters that share the planet with us. According to her, we're disrespecting one big, crucial natural body, and it's just like "being ugly to your mama."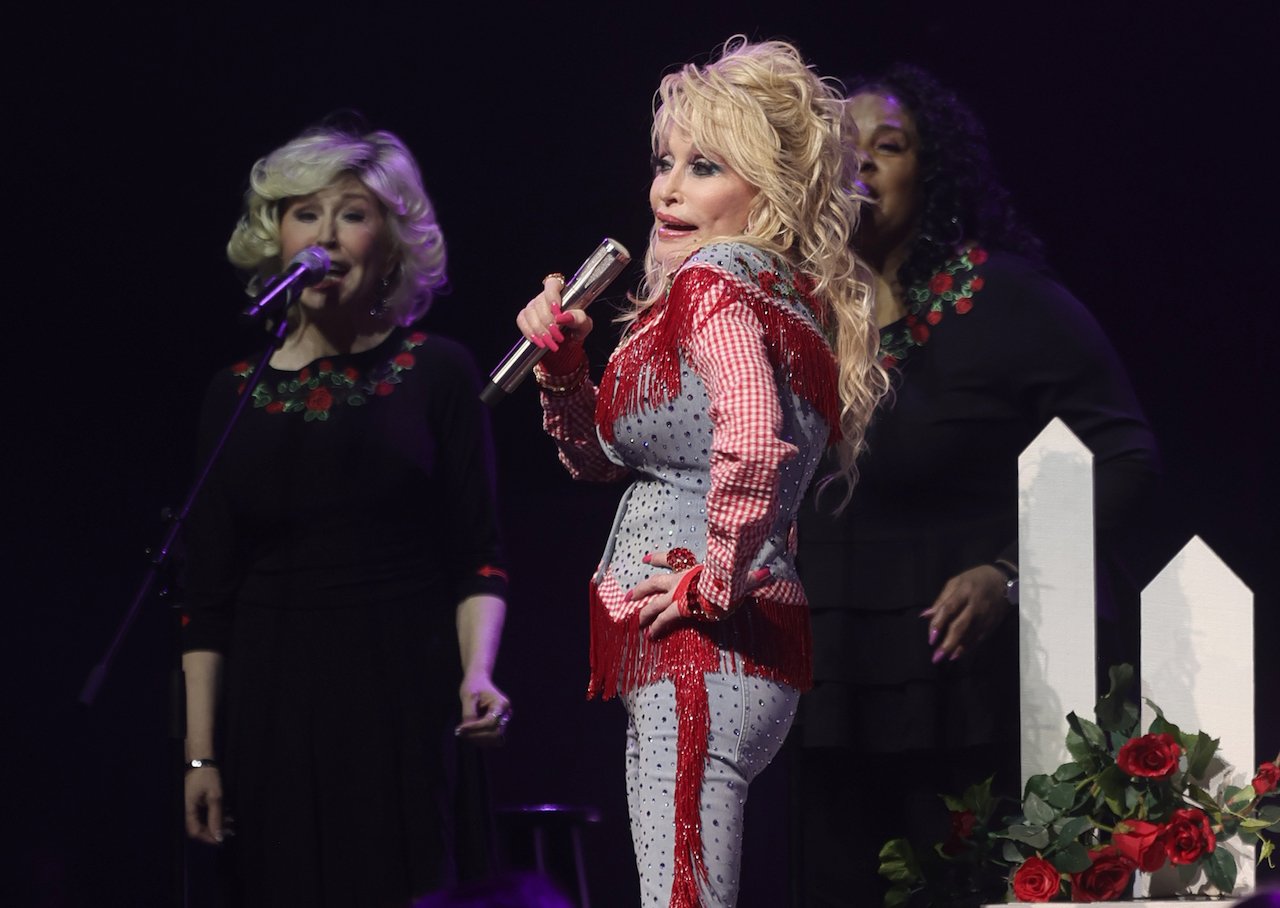 Make no mistake — Dolly Parton has a special connection with nature
According to Parton, who grew up in a "little old one-room shack" in the Smoky Mountains, the area is one of the most beautiful. "We got the most radiant flowers, the biggest assortment of trees," she told National Geographic. She added, "the Smokies have a heart of their own."
If you wonder what she means by that, she explained, "It's the way the water flows, the way it sounds, and the way it feels when you get in it."
Parton said nature and beauty inspired more than a way of life in the mountains. As is evident in her songwriting, she has a love for nature that started early in her life. "We always had our own mountain music in the Smokies. We still have that. And I think we'll always have that," she explained.
Though she admitted she could be biased because it's her home, she doesn't think that's the case. "I think it's just one of those special places that God put here for us to enjoy," she shared.
Dolly Parton thinks 'mistreating Mother Nature' is a mistake — 'like being ugly to your mama'
Since Parton feels so connected to nature through the "sacred ground" of the Smoky Mountains, she's ashamed to see the ways we as a human collective are "so freely messing up."
"We should pay more attention," she warned. By that, she means, "We're just mistreating Mother Nature — that's like being ugly to your mama."
She declared, "We need to take better care of the things that God gave us freely."
Importantly, when it comes to protecting the environment, Parton's willing to put her money where her mouth is. Through the American Eagle Foundation's facility at Dollywood, she played a part in the repopulation of the Bald Eagle in the South.
Dolly Parton used to wander off 'chasing butterflies'
As most fans of Parton know, she has a thing for butterflies. That also started in her childhood in the Smokies when she began to see some of herself in the beautifully transformed creatures.
"When I was little I would wander off, chasing butterflies into the woods …" she recalled. "I always related to them because I felt like they were harmless and they were colorful — kinda like I think that I am. They're just meant to be mine, I think."
Parton is helping to fix some of the mistakes we've already made with nature. So, a new American Eagle Foundation facility is planned for her hometown of Sevierville, Tennessee, in spring 2023. According to National Geographic, it will host a way station for migrating monarch butterflies and the nation's most extensive bald eagle education and rehabilitation center.