Dolly Parton Once 'Thought About Bein' a Stripper'
Dolly Parton grew up, along with her 11 siblings and mother and father, in a one-bedroom shack in the mountains of East Tennessee. Anyone who's listened to a Parton song about the Smoky Mountains knows the "Jolene" singer loves her home. But, when Parton was growing up, she couldn't wait to leave. She wanted to see the world. Back then, there were only so many options for women when it came to leaving home. So Parton considered becoming a stripper as a way out.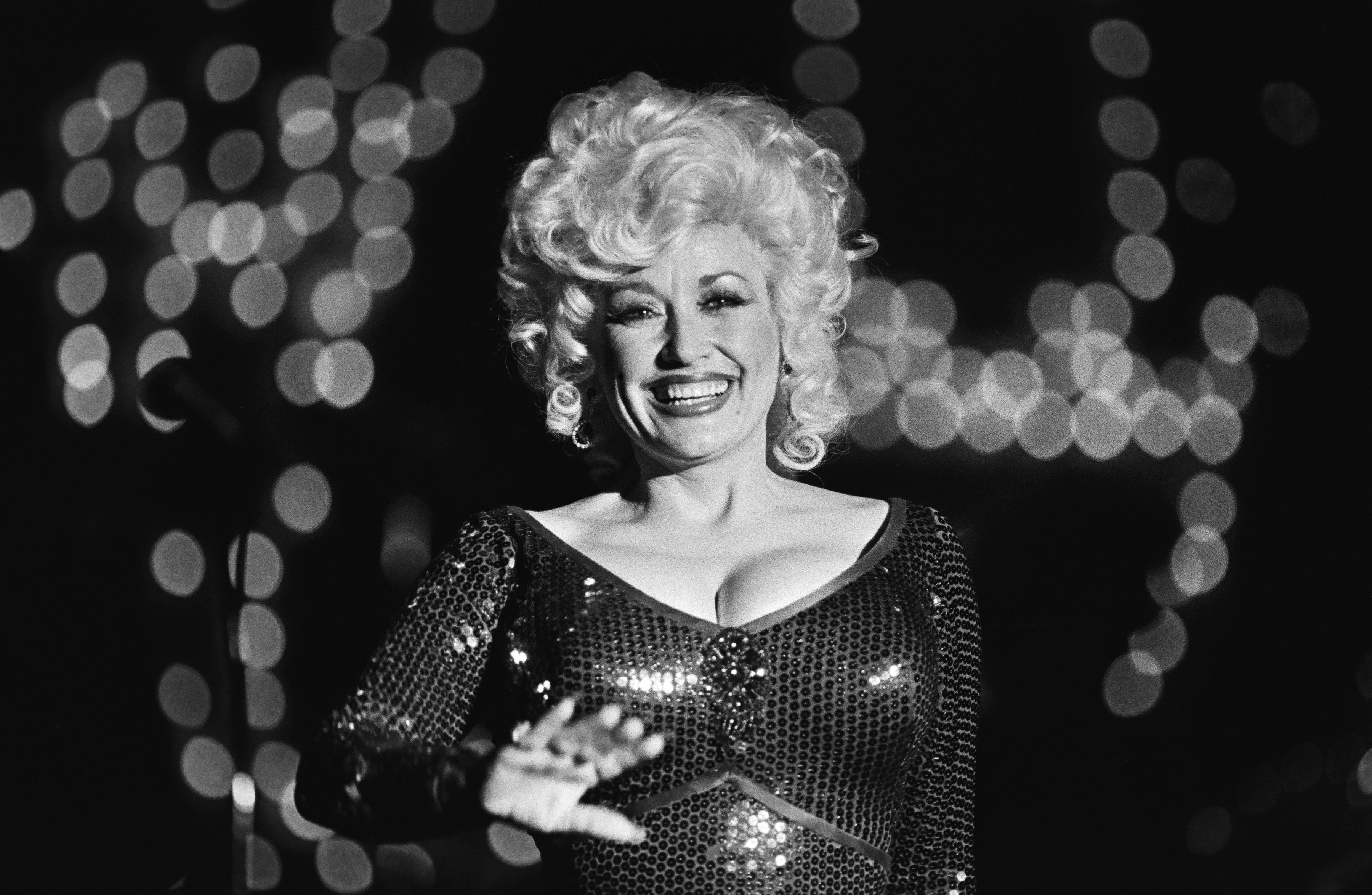 Dolly Parton considered becoming a stripper
"In the mountains in the South, the traditional and only ways for a woman to escape poverty were either to marry or to run off and become something like a stripper," wrote Rolling Stone writer Chet Flippo in 1977, as recorded in the book Dolly on Dolly.
Parton giggled "very childlike" when her interviewer brought up the question of stripping as a way to leave town.
"Okay, I thought about bein' a stripper," she said. "But I decided that I really better not. I didn't want to get married. All I had ever known was housework and kids and workin' in the fields. But I didn't want to be domestic, I wanted to be free. I had my songs to sing, I had an ambition and it burned inside me. It was something I knew would take me out of the mountains. I knew I could see worlds beyond the Smoky Mountains."
The '9 to 5' singer's music showed her the 'worlds beyond the Smoky Mountains'
Considered a child prodigy, Parton wrote her first song at the age of 5. And she was singing (or something like it) as soon as she was out of her mother's womb. Young Dolly used to sing into a tin can on a stick (her microphone) and perform for her family's chickens and dogs on the front porch (her stage). Music was in Parton's blood. Ultimately, her gifts for singing and songwriting are what allowed her to leave home. She just had to graduate high school first.
RELATED: Why Dolly Parton Is Smiling Through Tears in Her First School Picture Day Photo
"It was always my dream that when I graduated from high school that I was going to move to Nashville," wrote Parton in her 2020 book, Songteller: My Life in Lyrics. "My daddy wouldn't have let me go before then anyway. He'd have sent a posse after me if I had left home. So I stayed in school, even though I didn't like it."
Dolly Parton couldn't wait to leave home
The day after Parton graduated high school she hopped on a bus that was heading to Nashville. She was in such a hurry, she didn't even bring any clean clothes with her (just heaps of dirty garments in a suitcase).
"I couldn't wait to go," she wrote. "I was eighteen. I was a grown woman then. So I got on that bus."
RELATED: Dolly Parton on the Violent Feud Between Her Family and Their Neighbors in the Mountains of East Tennessee
Parton had never been away from home on her own before.
"I didn't know what was awaiting me," she wrote. "I didn't know what I was going to do. But I knew I didn't have to worry about being poor, because I couldn't have been any poorer than we were there at home."
The "When Life is Good Again" singer knew she "could always come back home." But she had something to prove.
"I'd always be welcomed," she wrote. "But I told my folks that I wasn't going to come home until I had something to show for it. So I headed out to follow my dream."