Dolly Parton Once Said She Told Her Manager Sandy Gallin 'Things That I Ain't Told Anybody,' but She 'Never Slept With [Him]'
When Dolly Parton set her sights on Hollywood in the late 1970s, she got herself a Los Angeles-based manager. His name was Sandy Gallin. Gallin managed industry heavyweights like Cher, Michael Jackson, Neil Diamond, Barbra Streisand, Mariah Carey, and Whoopi Goldberg. When he and Parton teamed up, her career took off toward superstardom. But they shared more than a professional relationship. During their time working together, Parton and Gallin became extremely close.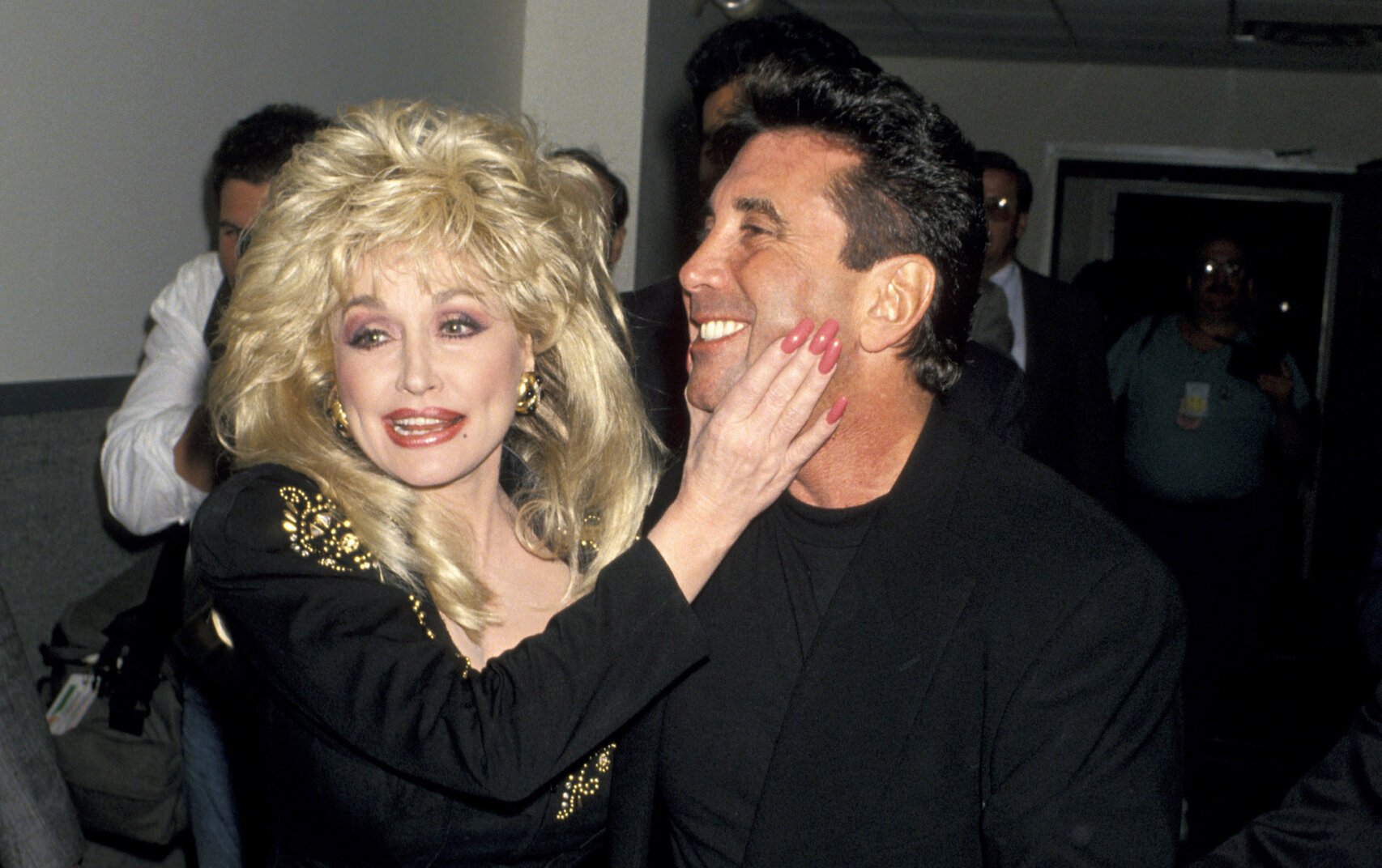 Dolly Parton said in 1981 that she and Sandy Gallin 'never slept together'
When Parton was interviewed by Playgirl Magazine in 1981, writer Lawrence Grobel asked the "Dumb Blonde" singer if it was true that at Gallin's fortieth birthday party she announced that she "had never slept with Sandy" and promptly broke into a song she wrote for him.
"Well, I was so high, I didn't know what I was doing," she responded. "I'm not used to drinken' a lot of wine. It's true that I've never slept with Sandy. There's a line in my song that goes, 'You've touched me in places no one's ever reached,' but anybody who knew him would certainly know I didn't mean that! It wouldn't reach that far, I don't think!" she laughed. "But seriously, he's really touched my life and he's allowed me, without knowing it, to bring a side of my personality to the surface that otherwise I wouldn't have. It's a good relationship, and it's the kind of love that makes it so much fun to work together."
Dolly Parton said Sandy Gallin was a 'God-given' friend
Parton spent so much time with Gallin that the nature of their relationship was a mystery to many people.
"I love Sandy," said Parton. "We become closer all the time. He was just a God-given person to me. When you know something's right, it never goes wrong. When I feel that confident about a person, it can only get bigger and better. He's amazing. When I'm around people that I feel are psychic or spiritual, like Sandy, it just seems to make life real special. He's a true friend of mine. I have told him things that I ain't told anybody. That's just the way I am with Sandy."
There's another reason Parton and Gallin never slept together.
"He was gay, and that's how we could get away with doing so many things together," Parton wrote in her 2020 book, Dolly Parton, Songteller: My Life in Lyrics. "Nobody was threatened by that. I was in no danger of him coming on to me. We could go anywhere and have fun doing it."
Parton and Gallin had a lot of fun together. The "9 to 5" singer said her manager brought out "a certain mischievous side to my personality."
"There's such an energy that floats between us that I tell him some things just for his reaction, because I know that it takes a lot to baffle or floor him, 'cause he's seen and done everything," she said. "I am so complex, there are so many sides to me, that somehow I get a thrill out of flooring him, just throwin' him totally off."
Gallin died in 2017 at UCLA Medical Center.
"He was my buddy, and I miss him so bad," Parton wrote in her book. "There are just some spirits you can't imagine being gone."