Dolly Parton on the Type of Men She's Attracted To
Dolly Parton loves men. Here's the Queen of Country's 'type,' which happens to match up exactly with her husband, Carl Dean.
Dolly Parton has a type. In 1978, the "Jolene" singer was asked her physical preference in a mate. She said she'd always been drawn to men who are built like her husband, Carl Dean. The thing is, Dean has rarely been photographed. So it's hard to nail down exactly what that type is. Thankfully, Parton elaborated.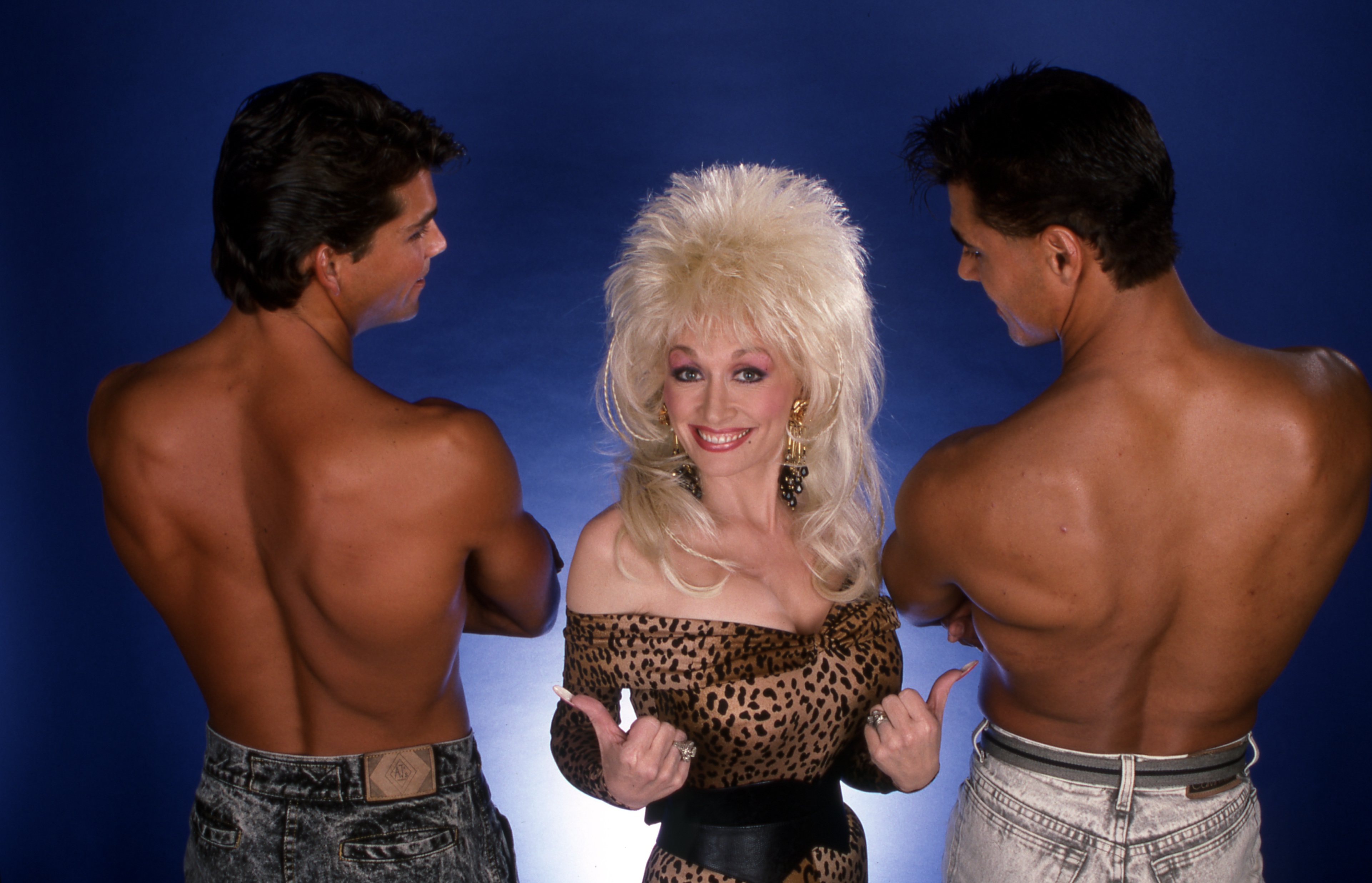 Dolly Parton has 'never met a man I didn't like'
Dolly Parton loves men. She has since she was young. Growing up, many of her friends at school were boys. Though she never dated her classmates (she felt too much like their mother), she was constantly in puppy love with the boys in the neighborhood.
"Hell, I had boyfriends from the time I was three years old," she wrote in her 2020 book, Dolly Parton, Songteller: My Life in Lyrics. "I have always loved boys. I've had my sweethearts. I'm like Will Rogers, 'I've never met a man I didn't like.'"
Parton's early interest in love inspired her to write romantic songs even as a child.
"I was writing heartache songs from the time I was a little kid," she wrote. "Whether it's young love, new love, or first love, it's as real as anything you're going to feel when you're older."
The type of men Dolly Parton is interested in
Playboy Magazine asked Parton what type of physicality she was attracted to back in 1978.
"I've always been more attracted to real slender men," she said. "My husband is skinny as a rail, and tall. They say that you usually will be attracted to the opposite of yourself."
Parton married Dean in 1966. Playboy also asked Parton what drew her to her husband. It was more than just his slender frame.
"His honesty," she said. "His decency. His earthiness. I like the way he loves me. His understanding of me and the things I do. The way he lets me be free. And lets me be me. He don't try to choke me and demand anything from me."
How Dolly Parton met her husband, Carl Dean
Parton met Dean on her first day in Nashville. She'd just started a load of laundry at the laundromat near her uncle's house (where she was staying) when she decided to take a walk to look around. Right away, a man in a white Chevrolet called out to her. It was Dean. He told her she was going to get sunburnt. They got to talking and Dean asked Parton out. The Queen of Country refused initially, but she told him he could help her babysit the following afternoon. He did and they had a nice time, so Parton agreed to go on a date with him. Two years later, they were married. Over 50 years later, they're still together today.