Dolly Parton Used This Medicine as Lipstick as a Kid
The iconic look of Dolly Parton wouldn't be complete without lipstick. She revealed her love of makeup started when she was younger, but she didn't always have it. Parton got creative to break her father's rule against lipstick.
Dolly Parton stays ready in her makeup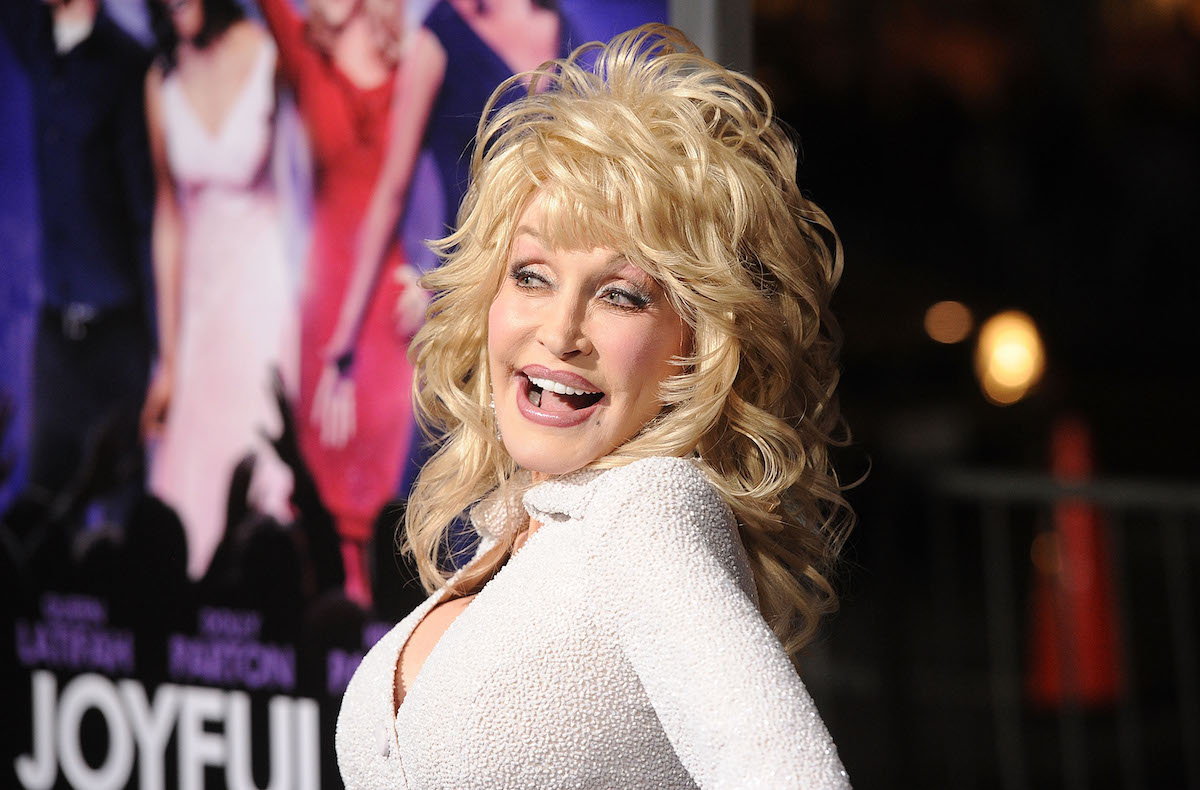 RELATED: Dolly Parton Has Turned Down the Presidential Medal of Freedom Twice
The songwriter is known for her work. But she also has an iconic look that includes tight dresses, big hair, and bold lipstick. She even cooks in high heels and explained why to Marie Claire.
"I have to always stay ready—street ready, I always say," she said. "I have to keep my makeup on and keep my hair done."
Parton continued, "Like, when I'm in L.A.—I've told you about it—if it's going to earthquake, if we get an earthquake, I'm not running out in the street looking like you look now. I have to be ambulance-ready at all times, if I get sick or something."
The Queen of Country is known for her wigs, but she admitted that's one thing that's different about her if she's staying at home. "But I actually keep my own hair the same color and I just kind of pull it up in little scrunchies around the house," she said. "But I still like to put on makeup and have my hair fluffed."
Makeup is obviously important to Parton. But she wasn't always allowed to wear it when she was younger so she had to get creative.
Dolly Parton used this medicine as lipstick growing up
RELATED: Dolly Parton Prays for the Same Thing Every Single Day
"So I really wanted to wear lipstick," Parton told Black on Black. The problem was her father didn't want them to wear it and they didn't have money to buy it. So the singer used something else.
"We used to have this medicine, you know called Mercurochrome, and that's what I'd paint my lips even as a little kid," she said. "I mean I always wanted to wear makeup. And I'd paint my lips and see there wasn't nothing Daddy could do. He couldn't rub that off. You know it stains your lips."
When her dad tried to rub it off she had a funny response. "I'd say 'It won't come off. You know it's my natural color, Daddy.' He'd say, 'Bull,'" she added.
Parton said her mother was understanding about how she wanted to dress. "Momma, she always understood stuff like that," she claimed. "If we wanted to do something, Momma would just always said, 'You be what you are and you don't have to worry about nothin. If you want to say something, you say it to whoever.'"
She doesn't wash off her makeup at night
RELATED: Who Is Country Music Legend Dolly Parton's Husband?
Parton certainly marches to the beat of her own drum. So it's probably not surprising that she breaks a common skincare rule too.
"I clean my face in the mornings," she told The New York Times. "You never know if you're going to wreck the bus, you never know if you're going to be somewhere in a hotel and there's going to be a fire. So I leave my makeup on at night and clean my face in the morning."
Yes, the singer sleeps in her makeup too. It sounds like very little can get between her and her makeup.