Dolly Parton Used This Outdated Item to Communicate with Goddaughter Miley Cyrus: 'She Gets Upset When You Don't Respond'
Dolly Parton has maintained cultural relevance decades after she began her career. It's clear that she knows how to adapt and thrive in changing times. Still, her goddaughter Miley Cyrus says that Parton relies on some older technology to communicate. Cyrus revealed how Parton wanted to communicate and why.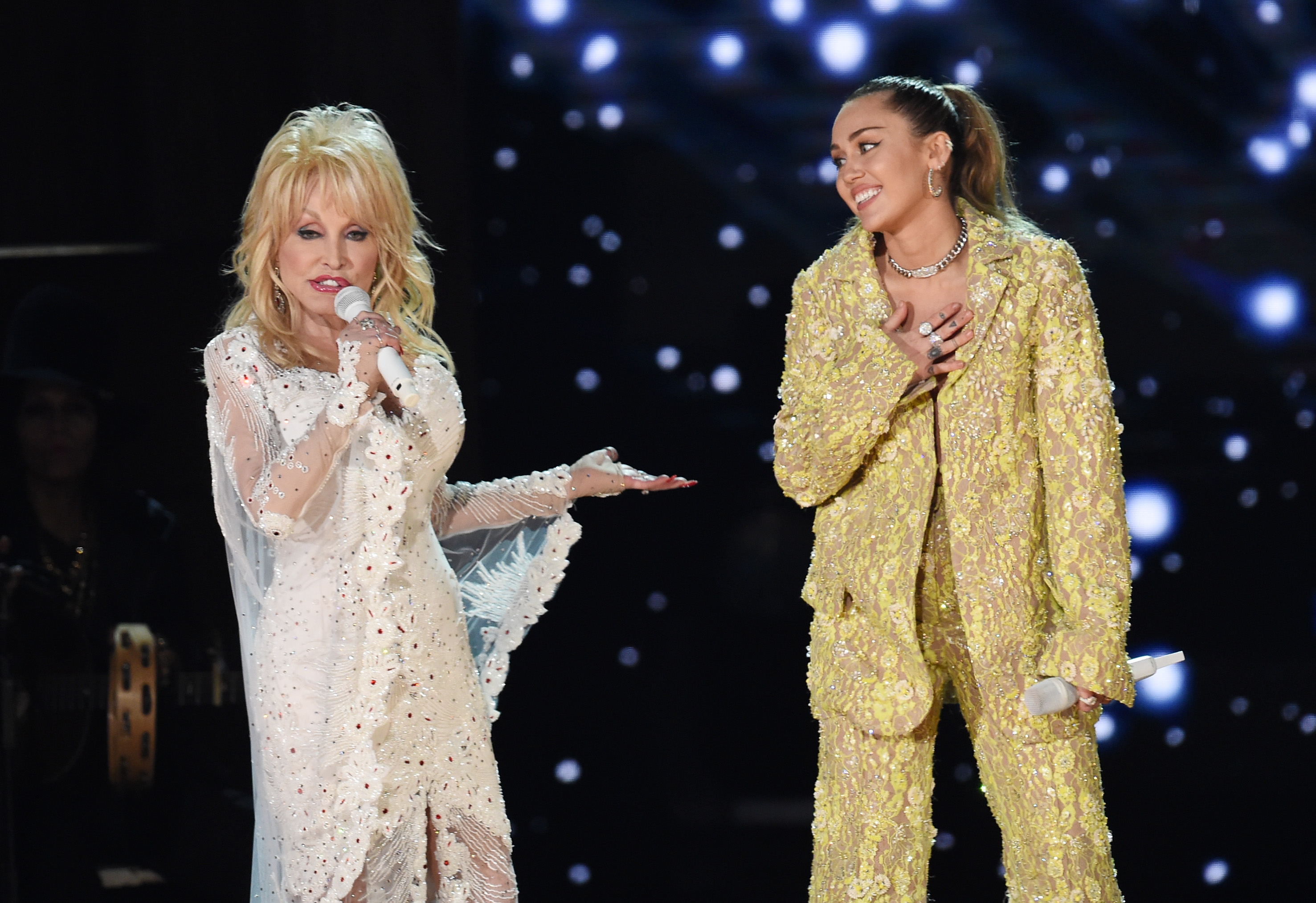 Dolly Parton and Miley Cyrus have a close relationship
While Parton says she's technically not Cyrus' godmother, she holds the honorary position. 
"I'm her honorary godmother. I've known her since she was a baby," Parton told ABC News. "Her father's a friend of mine, and when she was born, he said, 'You just have to be her godmother,' and I said, 'I accept.' We never did do a big ceremony, but I'm so proud of her, love her and she's just like one of my own."
Parton once appeared as a guest star on Hannah Montana and has frequently voiced her support for her goddaughter.
"When she was on that little show, I saw what great timing she had, what a great little comedian she was," Parton told RuPaul for Marie Claire. "But I just knew she was just going to make it. I just knew she was a star."
Miley Cyrus worked with her godmother on an album
Outside of Hannah Montana, Parton and Cyrus have also collaborated on Parton's album A Holly Dolly Christmas. 
"Dolly reached out about doing a Christmas record with her and only for Dolly Parton do you sing a Christmas carol in July,"  People reported that Cyrus said on The Graham Norton Show. "But she makes physical records and so she had to get it turned in. I was singing about Christmas in the middle of LA summer, and only for Dolly."
According to Cyrus, her godmother was very particular about her methods of communication.
"She faxed me," Cyrus said, adding that she did not own a fax machine at the time. 
"She gets upset when you don't respond," Cyrus told Norton. "And it's like, I'm sorry, I don't even know. Half the people watching your show might not even know what a fax machine is."
Does Dolly Parton have children?
Parton is close with her goddaughter, but she does not have any children of her own. She explained that this gave her more freedom to advance her career.
"Since I had no kids, and my husband was pretty independent, I had freedom," Today reports that Parton told Oprah Winfrey for The Oprah Conversation on Apple TV+. "So I think a big part of my whole success is the fact that I was free to work."
Parton added that she feels that she has been involved in the lives of many children, though, especially with her Imagination Library. The program provides millions of children with free books from birth until they reach kindergarten.
"And I didn't have children because I believed that God didn't mean for me to have kids so everybody's kids could be mine, so I could do things like Imagination Library because if I hadn't had the freedom to work, I wouldn't have done all the things I've done," Parton explained. "I wouldn't be in a position to do all of the things I'm doing now."