Dolly Parton Wanted 6 Children When She Was 21
Dolly Parton never had any children with her husband, Carl Dean. In a 1967 interview, she speaks about her plans to have six kids.
Dolly Parton never had any children of her own. Now, she's everybody's mother. But an interview the "Jolene" singer gave back in 1967 shows that she did, at one time, want to have kids with her husband, Carl Dean. She wanted to have six of them.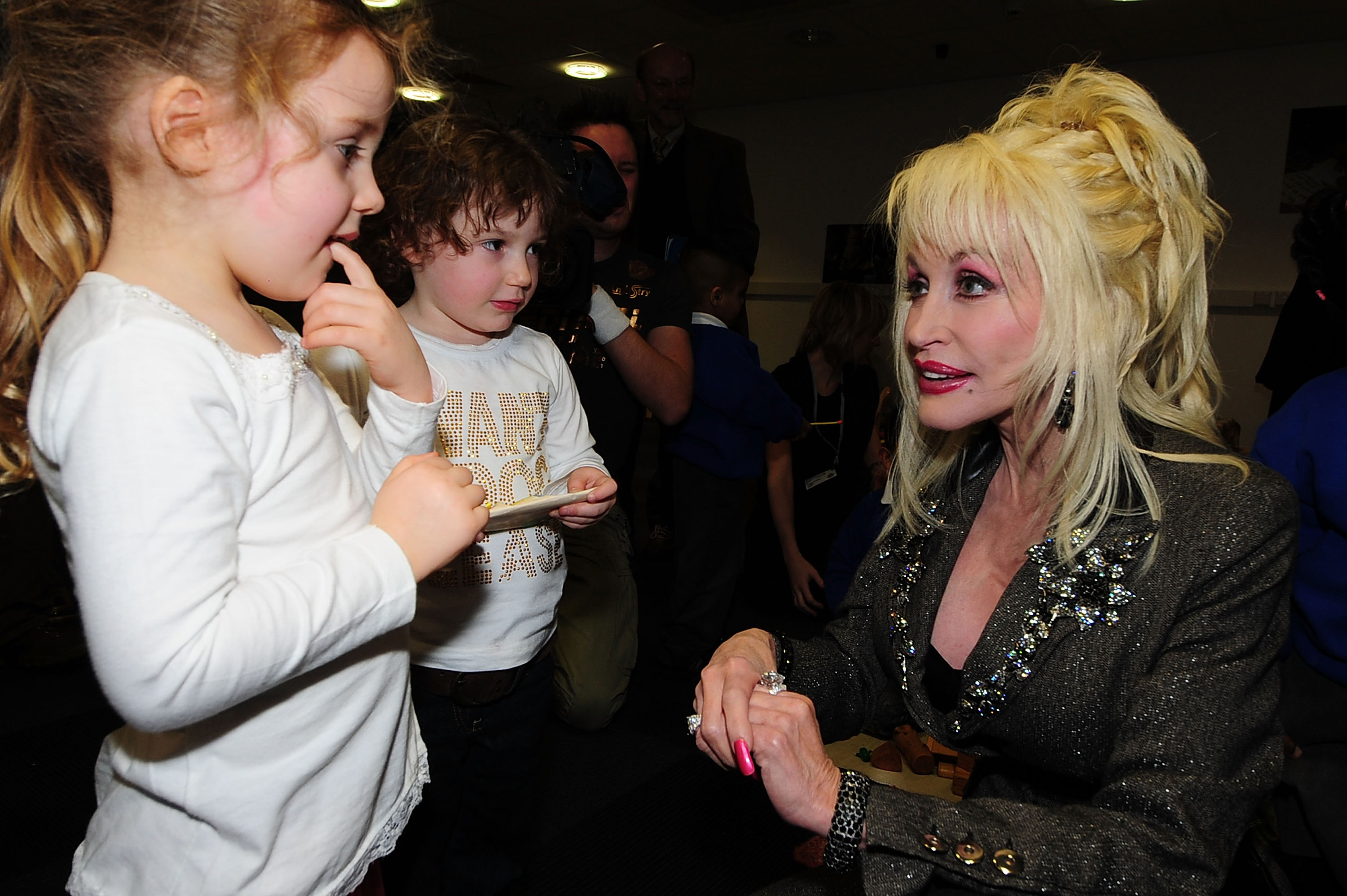 Dolly Parton on her 'family life' in 1967
In 1967, Parton was 21 years old. She'd been married for a year but her record label didn't like her to talk about it. So when her Music City News interviewer asked if she'd care to speak about her home and family life, she said:
"No, I don't care to. They don't usually like for me to mention it. Fred and them don't really like for me to mention it or to emphasize it real big, but I got married a year ago, the thirtieth of last month, on Memorial Day last year. My husband's name is Carl Dean. He and his father are in the asphalt paving business here in town. You might classify that as a contractor or whatever."
The "9 to 5" singer went on to say that she and Dean didn't currently have any children, but they'd like to.
"We plan to have some children," she said. "We'll probably start our family or start tryin' to have a family next summer because I need to do all this booking and everything now. I'm just getting started. But I'd like to have at least four children. I'd like to have six if we can afford it and if things go well . . . if everybody's healthy and I got the energy to take care of 'em! [Laughs] I'll know after the first one!"
Parton grew up with lots of brothers and sisters. She's used to a big family.
"There are twelve children in my family," she said. "I was from a family of twelve. There's six girls and six boys and I have a sister and two brothers older than me and I have eight children younger than me."
Dolly Parton and her husband are 'glad' they didn't have kids
A few years later, Parton underwent a partial hysterectomy due to endometriosis, which made it impossible for her to conceive, according to Closer Weekly.
"You always wonder," said Parton. "My husband and I, when we first got married, we thought about if we had kids, what would they look like? Would they be tall – because he's tall? Or would they be little squats like me? If we'd had a girl, she was gonna be called Carla … Anyway, we talked about it, and we dreamed it, but it wasn't meant to be." 
Ultimately, the Queen of Country says things worked out for her and her husband.
"Now that we're older? We're glad," she said. "I would have been a great mother, I think. I would probably have given up everything else. Because I would've felt guilty about that, if I'd have left them [to work, to tour]. Everything would have changed. I probably wouldn't have been a star."
'My songs are my children'
Though Parton and her husband never had any children of their own, the "Rockin' Years" singer enjoys playing with her siblings' kids.
"I'm the perfect grandma, I'm the perfect aunt, I'm the perfect babysitter, because I don't have children," she told Huffpost in 2017.  "I got tree houses, I got caves. I love to babysit 'cause it gives me a chance to play."
The prolific writer also regards her songs as her children.
"I have often said that my songs are my children and that I expect them to support me when I'm old," she wrote in her 2020 book, Dolly Parton, Songteller: My Life in Lyrics. "Well, I am old, and they are!"
"The songs are my legacy," she adds.