Dolly Parton Wants to Look As Young As Her Plastic Surgeon Allows
They say that legends never die, and in Dolly Parton's case, they never age either. Parton has had quite a bit of plastic surgery over the years, and it looks like she has no intentions of stopping anytime soon. Page Six reports that Parton recently did an interview with Oprah, discussing what's next for the future, and where Parton sees herself in 20 years.
Who is Dolly Parton?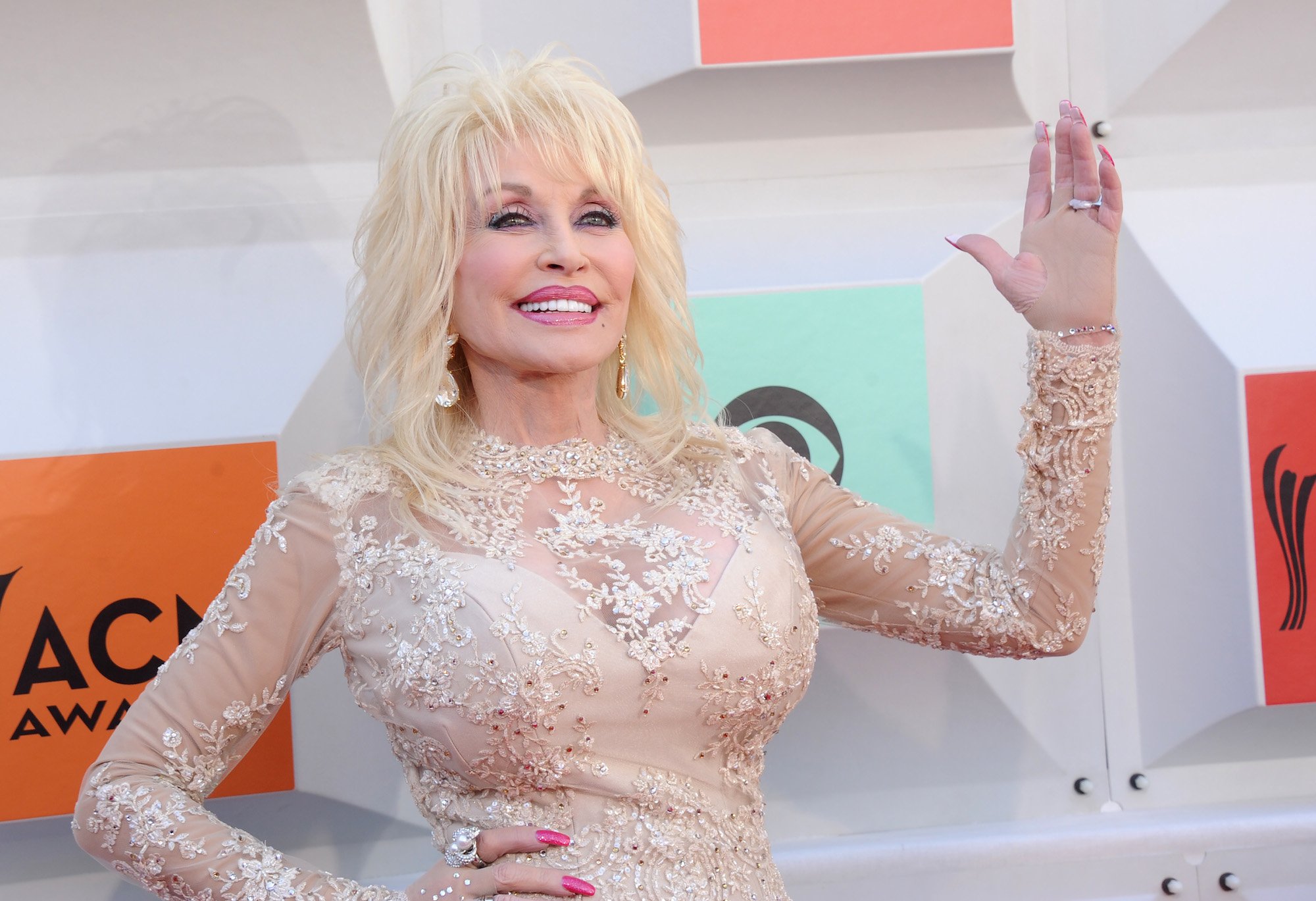 Parton is a country music icon who started from nothing. While many singers and actors can boast of parents or grandparents who worked in the industry, Parton didn't have that.
She grew up in a one-room cabin with 11 other siblings. They didn't have much growing up, but Parton loved her childhood anyway.
She began singing in church and at home with her family. Parton later began to sing on local radio and TV shows. Even though it was only small gigs, word got out, and she was invited to the Grand Ole Opry. That's where she met Johnny Cash, who encouraged her to keep singing.
Parton later moved to Nashville after graduating from high school, and started off writing songs for other artists. She had a lot of success with that, but the stage was a siren call she just couldn't deny. In 1967, Parton released her first album called Hello, I'm Dolly.
She had a devoted following almost immediately, and Parton continued to release more albums. Her music ranges from country, country pop, bluegrass, and gospel.
Rather than just sticking with music, Parton showed what a brilliant businesswoman she was by creating a theme park called Dollywood that families love. She also has the Dollywood Splash Country, DreamMore Resort and Spa, Stampede, Pirate's Voyage, Smoky Mountain Opera, Hatfield and McCoy Dinner Feud, Comedy Barn, Frizzle, and the Chicken Farmhouse Cafe.
She is also an accomplished actress, author, and humanitarian. It's obvious that when Parton makes up her mind to do something, she just does it.
Dolly Parton is transparent about her appearance
Parton has never been shy about the fact that she's had plastic surgery. While other artists shy away from admitting to it, Parton has no problems discussing it.
She has made it clear that her great hair is actually a wig. Parton chooses to wear them because she wants big hair, and her own hair just won't cooperate.
Parton would watch her sisters get perms, but couldn't get one of her own. Her hair didn't take well to perms, and it was a source of frustration to Parton.
She has also had a lot of plastic surgery. Sieber Plastic Surgery reports Parton has had a breast augmentation, a brow lift, multiple face lifts, an eye lift, a chin augmentation, rhinoplasty, Botox, and other injectables.
The future doesn't age
Parton might be 74 years old, but she's not done yet. It's obvious that she has no plans to slow down anytime soon. The Jolene singer recently released a duet with Christian artist Zach Williams. The song was an instant hit.
Parton hasn't stopped with music. She's branching into a new industry, by creating her own line of clothes and wigs. Parton signed a deal with IMG, but hasn't stated when her new line will be out.
Parton is also in talks to do a photoshoot with Playboy for her 75 birthday. Her only request is that the shoot is in good taste. 
In a recent interview with Oprah, Page Six reports that Parton said: "I don't think about my life in terms of numbers. First of all, I ain't never gonna be old because I ain't got time to be old. I can't stop long enough to grow old."
Parton went on to say: "I bet you I won't look much different when I'm 95, if I live that long, because I'm like the Gabor sisters."