Dolly Parton Once Said Whenever She Gets Bored of What Husband Carl Dean Is Saying, She Just Leaves the Room
Article Highlights:
Dolly Parton and Carl Dean aren't "real sensitive" about "silly little things"
Parton said Dean "gave [her] life meaning"
The story of how Parton and Dean met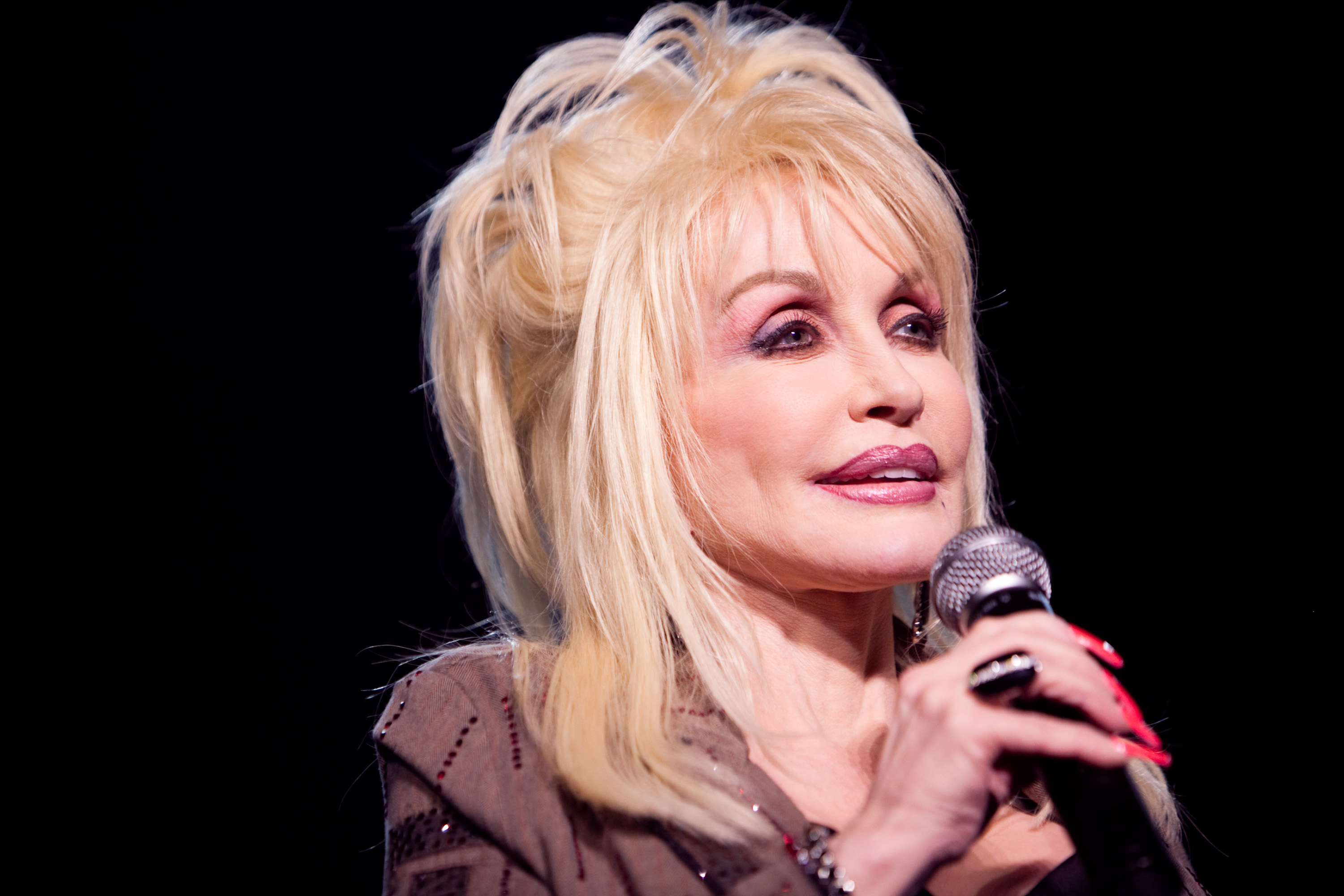 Dolly Parton has been married to Carl Dean for 55 years. Amidst the "Jolene" singer's hectic schedule, they've found what works for them. And sometimes that involves walking away when their partner's mid-sentence because they've lost interest.
They're 'not real sensitive' about 'silly little things'
When Parton was interviewed by Playgirl Magazine in 1981, she spoke about her marriage to Dean. She said they had an intimate understanding of each other, and they didn't sweat the small stuff. For example, if either one of them was in the middle of talking about something, it wasn't uncommon for the other to just pick up and leave.
"If we're in the middle of a conversation, if I lose interest without realizing it, I just get up to go do something else," she said. "He doesn't get offended at that; he just figures we'll pick up the conversation another time. It's the same with him. I'll be tellin' him something and I'll be really involved, and he'll realize that he's left the engine runnin' on a truck up in the woods and he gets up and leaves. I know it's not out of disrespect. We're not real sensitive. That is, we've very sensitive people, but we're not supersensitive to silly little things like if he forgets to send me an anniversary card."
Dolly Parton said her husband Carl Dean 'gave [her] life meaning'
RELATED: The Only Reason Dolly Parton Would 'Pull Back' From Her Career
Even though the couple had a tendency to leave in the middle of the other's stories, they meant the world to each other. And still do.
"Carl was the person who gave my life meaning and a foundation, somebody to make plans with, to give us both a reason to work, somebody to build a home with and talk with about bein' old together and where we're goin'," said Parton.
It was important for the "9 to 5" singer to be with someone who respected her independence. She found that in Dean.
"Somebody not to bug me, not to choke me; and for me not to choke him, because he needs his freedom as much as I need mine," she said. "Another kind of woman would have choked him to death, and he would not have become the person that he is from lovin' me. And it's the same as far as I'm concerned. Nobody could have brought out of me all the good things that he has and still have been willing or strong enough to tolerate the weaknesses."
How Dolly Parton and Carl Dean met
RELATED: Dolly Parton Once Said She Writes Songs 'in Just a Few Minutes'
Parton met Dean on her first day in Nashville. She made her way to the local laundromat because she came from home with handfuls of dirty clothes right after she graduated high school. While her laundry was spinning in the machine, she decided to take a walk outside. There, Dean hollered at her from his car. The two got to talking and the rest is history. They dated for two years and then got married in secret because Parton's record label told her getting married would ruin her career. But Parton ignored them and followed her heart. For their 50th wedding anniversary, the couple renewed their vows.
"If I had it to do all over, I'd do it all over again, and we did," Parton told Rolling Stone of renewing her vows. "I'm dragging him kicking and screaming into the next 50 years. Wish us luck."