Dolly Parton on Why a '9 to 5' Reunion Hasn't Worked out Yet
In a recent interview with Access Hollywood, Dolly Parton shared why a '9 to 5' reunion with Jane Fonda and Lily Tomlin has not happened yet.
The film 9 to 5 originally premiered in 1980 and stars Dolly Parton, Jane Fonda, and Lily Tomlin. The movie was adapted as a TV show and a Broadway musical. For years, there have been rumors of a sequel to 9 to 5 or a reunion between Fonda, Tomlin, and Parton happening. In a new interview with Access Hollywood, Parton gave an update on why a 9 to 5 reunion hasn't happened yet.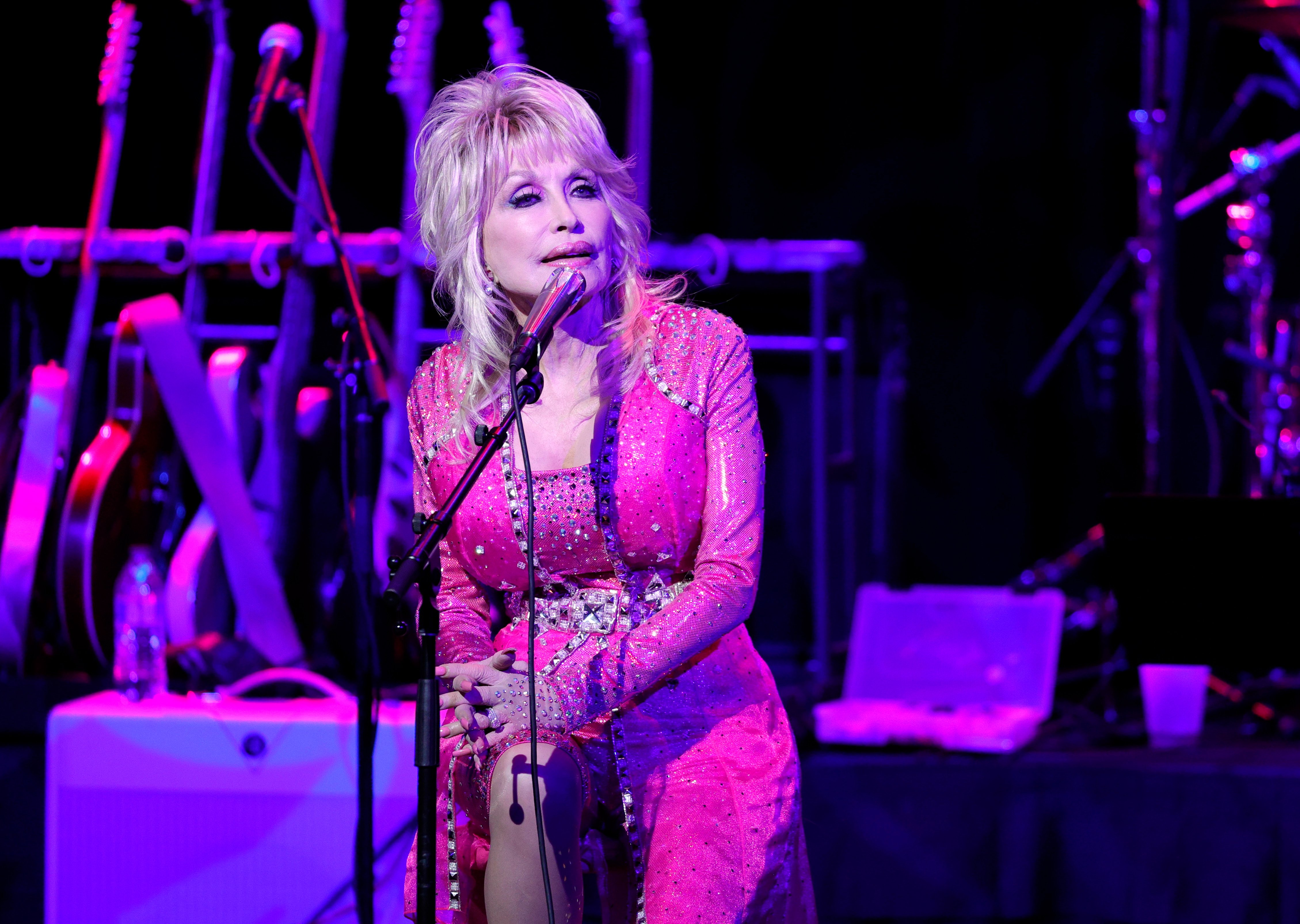 Dolly Parton explained why the '9 to 5' reunion is still in the works
On Jan. 25, Access Hollywood published a new interview with Parton. Toward the end of the interview, Parton gave some insight into the possibility of a 9 to 5 reunion.
"Well, we keep talking about that," Parton said. "We keep trying our best to try and find a vehicle. We've had several scripts written. We didn't like them. It was too much like the first one or this or that."
Parton then said the reunion with Fonda and Tomlin might not end up being a specific 9 to 5 project. The singer explained that she will be on the last season of Fonda and Tomlin's Netflix series Grace and Frankie.
"But maybe it don't have to be 9 to 5. In fact, I joined them on their last season of Grace and Frankie," said Parton.
Dolly Parton enjoyed working with Jane Fonda and Lily Tomlin again
The last season of Grace and Frankie premiered on Netflix on Aug. 13, 2021, with four new episodes. The remainder of the season will be released sometime in 2022.
"I'm going to be on their last season, maybe their last show," Parton told Access Hollywood. "And we got a chance to work together on that again, so that was special."
While fans will see Parton acting again with Fonda and Tomlin, the singer is still optimistic the three will be able to find another project.
"We're going to try to find something to do together," Parton said in the Access Hollywood interview. "We better get after it though. None of us are getting any younger."
The singer has been married since 1966
Parton married Carl Thomas Dean in 1966, and the two are notoriously private about their relationship. When asked by Access Hollywood about her marriage, Parton explained how her marriage has lasted for so long.
"We have a similar sense of humor. We're both funny," Parton said. "Our sense of humor is different, but we're very entertaining, let's put it that way. And we're both able to find the humor in anything or make some humor for whatever it is."
She continued, "And so, we're good friends, we respect each other, we like each other."