Dolly Parton on Why She and Porter Wagoner Got Into so Many 'Heated Arguments'
Dolly Parton got her big break when she joined The Porter Wagoner Show in 1967. Though the "Jolene" singer didn't receive the warmest welcome from fans—Parton said, initially, singing on the show "felt like murder"—she and Wagoner went on to sing some classic country music duets. During their time working together, it wasn't uncommon for the singers to break out into "heated arguments." In an interview Parton did back in 1971, she explained why she and Wagoner fought so much.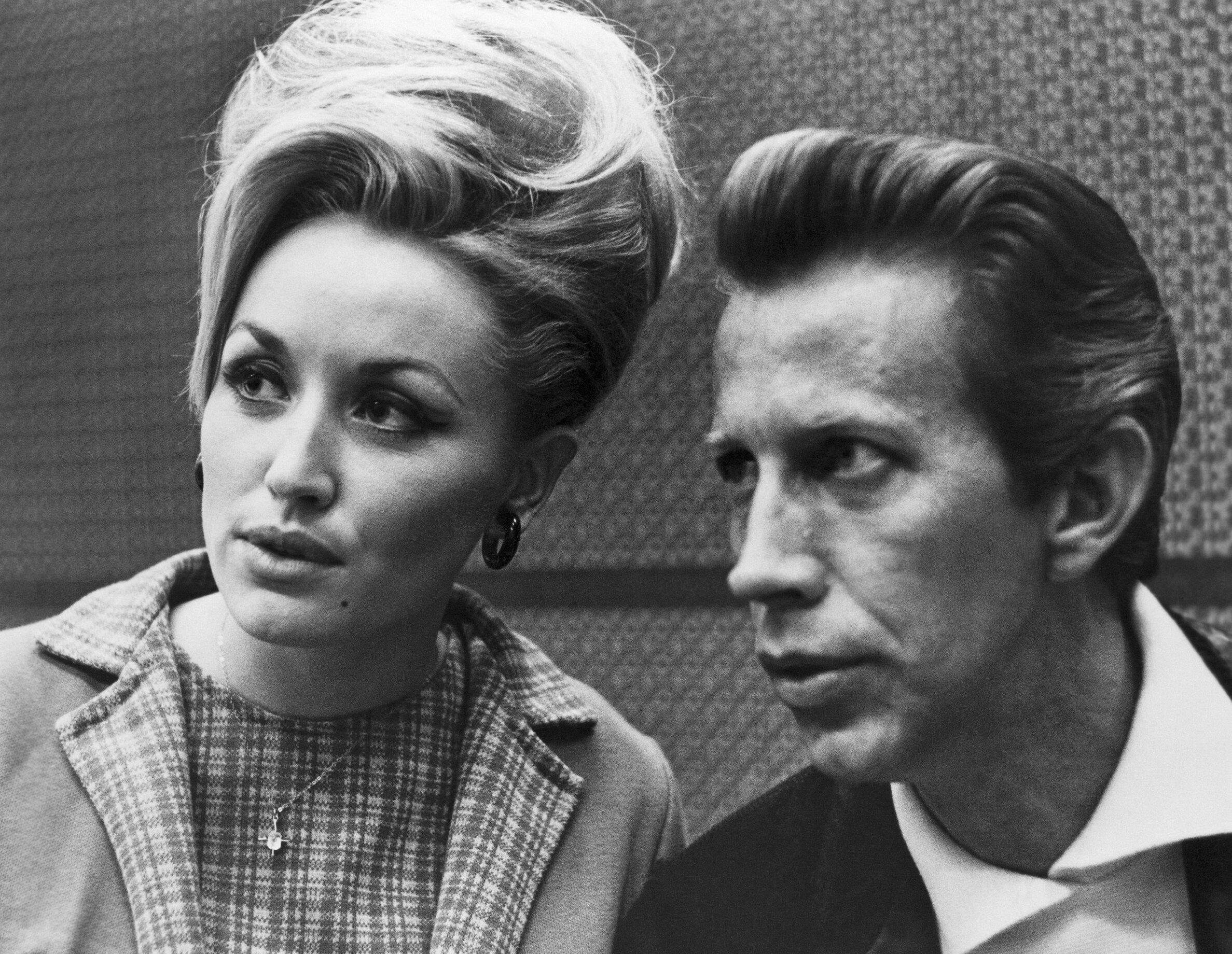 Dolly Parton wanted everyone to know she has Porter Wagoner to thank for her career
In several interviews of the time, Parton made a point to speak about how she owes her career to Wagoner. The book Dolly on Dolly even tells of a time she called a reporter after an interview to make sure he knew that any success she experienced was because of Wagoner. When Gene Guerrero of The Great Speckled Bird asked Parton about how it was working with Wagoner, the first thing she said was:
"I think it's important to my career because if it hadn't been for him I may have still been struggling along and trying to get in the business," she said. "But he was good enough and saw far enough to where he thought I had something going, that I could be worked into something. I enjoy doing the duets. I think it's a good contrast in our voices. And it's good for both of us. That way you've got three artists really, him, me, and the two. And we've always got something in the charts."
The 'heated arguments' of Dolly Parton and Porter Wagoner
RELATED: Porter Wagoner Told Dolly Parton to Stop Writing About Her 'Poor-Folks Upbringing' and Write This Type of Song Instead
While Parton insisted that Wagoner was "a great great person to work with," they had their fair share of arguments. According to Parton, the artists often fought because they were so alike.
"It's not always smooth sailing because we're both so much alike and I have my own ideas about things and it's just natural for him to think I don't really know what's going on and I feel like I do and sometimes we have conflict over that and get into heated arguments but that's just part of it—at least I'm smart enough to know he's the boss and he's been at it longer than me, but still I have to present my ideas and if I have to I'll argue about them," she said. "But all around it's great—a great relationship and Porter is a great person—cause he's so much like me. We are so much alike in a lot of ways—we like the same things, we both respect the business the same, that's all we both ever wanted."
Their complicated relationship after 'The Porter Wagoner Show'
Parton had never wanted to stay at The Porter Wagoner Show for more than five or so years. The plan was always for her to break out on her own. Only a few years after Parton finally convinced Wagoner to let her leave, he sued her for $1 million. At the time, that was money the Queen of Country didn't have. Even so, she found it in her heart to forgive Wagoner. He was responsible for her career taking off, after all. Parton visited Wagoner just hours before he died in 2007. She let him know, again, that she forgave him and that everything was alright between them.
"I was with Porter when he was dying," she wrote in her 2020 book, Dolly Parton, Songteller: My Life in Lyrics. "I forgave him, and I thanked him for all of the opportunities he gave me. I wanted him to know exactly how I felt."