Dolly Parton Said Writing About Transgender Experience for 'Travelin' Thru' 'Came Really Easily' Due to Personal Connection
Dolly Parton on why she signed on to write 'Travelin' Thru' for the film, 'Transamerica.'
There aren't too many subjects Dolly Parton has never written about. She loves to put herself in other people's shoes ("feel their sorrows," as she puts it) to make the characters in her songs come alive. Some people are easier to write about than others, though. Sometimes, Parton has a personal connection to something one of her characters is going through. Such is the case for her song, "Travelin' Thru," featured in the film Transamerica.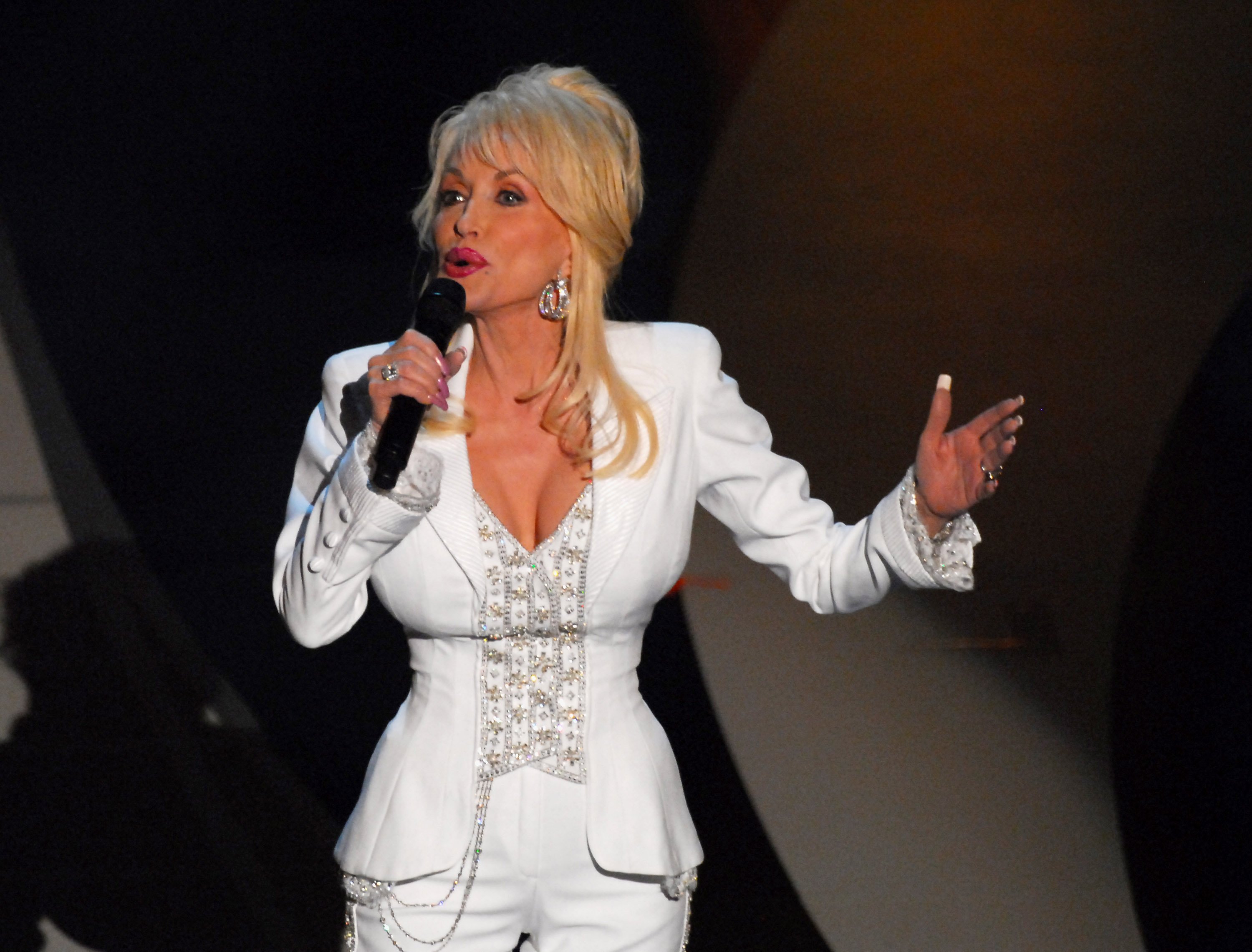 How Dolly Parton got involved with 'Transamerica'
Transamerica came out in 2005. It was written and directed by Duncan Tucker and stars Felicity Huffman, Kevin Zegers, and Fionnula Flanagan.
"A preoperative transgender woman takes an unexpected journey when she learns that she fathered a son, now a teenage runaway hustling on the streets of New York," reads the description on IMDb.
Parton signed on to work on Transamerica because of Tucker.
"He loved my music, so he called me to see if I was even interested in writing anything about that subject," she wrote in her 2020 book, Dolly Parton, Songteller: My Life in Lyrics. "I have a friend and a relative who are transgender. I said, 'I'll be happy to make a stab at that.' It came really easily, beause I had personal stuff to draw from."
Parton goes on to write that she understands the feeling of being forced to stray from one's true self.
"I completely related to anybody who's not allowed to be themselves and to be all that they feel they can be," she wrote. "I know gay people who are not accepted and have to live in the shadows."
Dolly Parton's 'Travelin' Thru'
Parton wrote a song for the film called "Travelin' Thru."
"The [movie] story is about transgender people," she wrote. "I tried to write 'Travelin' Thru' from a broader scale, to make it about people who are trying to find out who they are or what their purpose is in life. It's about people and their life's journey: 'I don't know where I'm going. I don't even know where I've been.'"
Parton thinks the song "turned out really good." The film's writer and director helped it come to life.
"Duncan was in the studio helping me when we recorded it," she wrote. "He put in a lot of good ideas. It was really a labor of love."
'Travelin' Thru' was nominated for an Oscar
Parton earned her second Academy Award nomination for "Travelin' Thru," and she got to perform the song during the 2006 Oscars telecast.
"I was honored to be nominated for an Oscar for 'Travelin' Thru,'" she wrote. "I got to sing it on the Oscars, so that was good enough for me. The songwriters who did win [for 'It's Hard Out Here for a Pimp' from Hustle & Flow] were Tennessee guys from Memphis, so that was fine. 'It's Hard Out Here for a Pimp,' and it's hard out here for a country singer, too."