Who Dolly Parton Really Wrote 'Romeo' About (It's Not Billy Ray Cyrus)
Dolly Parton on the inspiration for her song, 'Romeo,' and what it was like recording and filming the video with all her country friends.
One of Dolly Parton's catchiest songs, "Romeo," features Billy Ray Cyrus as the leading male vocals. But Cyrus was not the inspiration for the tune, though Parton thinks he fit the part perfectly. The real inspiration was actually a family member of Parton's, her nephew Bryan.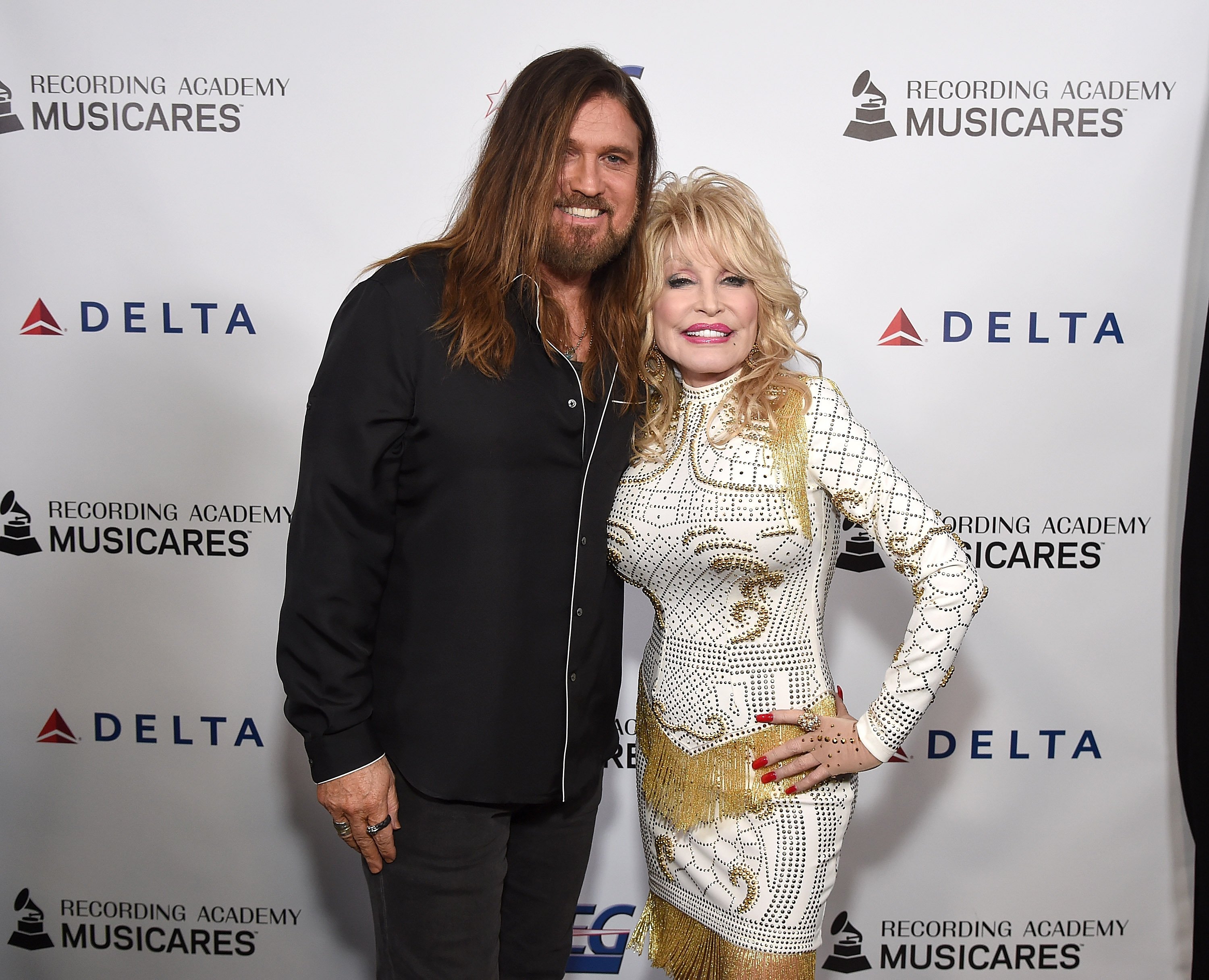 Dolly Parton wrote 'Romeo' about her nephew
Parton was inspired to write the lighthearted song by the romantic antics of her nephew, Bryan, when he was a teenager.
"He was the cutest thing, and all the girls were absolutely crazy about him," she wrote in her 2020 book, Dolly Parton, Songteller: My Life in Lyrics. "He was breaking one heart after another. I called him 'Romeo.' I kept saying to him, 'Romeo, one of these days you're going to get your heart broke like that.'
So she wrote a song about it. When she was finished, she sang it to him and her family and they "all got a kick out of it."
Casting Billy Ray Cyrus as Romeo
After Cyrus came out with "Achy Breaky Heart," Parton thought he'd be perfect to play Romeo.
"He was the cutest thing, too," she wrote. "I said, 'Well, I'm going to record that song, and I'm going to get Billy Ray to be Romeo.'"
And she did. She also involved a number of her friends and fellow female country singers: Pam Tillis, Kathy Mattea, Tanya Tucker, and Mary Chapin Carpenter.
"I thought it was a commercial little song," she wrote. "I thought, 'Well, why not get as many in here as we can?' We brought in Tanya and Kathy and all the other girls. And we had a whole lot of fun. It didn't matter to me whether it was a hit or not, it was fun, and it was a 'hit' with us."
'Romeo,' by Dolly Parton
"Romeo" is about a handsome guy who walks into a bar and steals everybody's attention. It's featured on Parton's Slow Dancing with the Moon album. Though the song featured a number of star-studded talent and the video was hugely popular, it only reached No. 27 on the country charts and No. 50 on the pop charts.
Hey, Romeo, where art thou
Get out here on the floor
I want to dance you darlin'
'Til you forget wherefore
Let's two step to a new step
We'll keep it all in line
And we'll call this the Romeo
'Cause you're so mighty fine

"Romeo," by Dolly Parton
According to the Queen of Country, her nephew still likes to tell people: "No, she did not write that about Bill Ray. She wrote that about me!"
"And I did!" Parton writes.