Dolly Parton Wrote a Song About the Pandemic: 'When Life Is Good Again'
Dolly Parton wrote a song about living through the COVID-19 pandemic. She also gave advice on how to get through when feeling 'hopeless.'
With over 5,000 songs, there's no question that Dolly Parton is a prolific songwriter. Not only is she a gifted, transportive storyteller, but she also uses songwriting as a way to work through her own feelings. Unsurprisingly, the pandemic has brought up some strong emotions for Parton. So, naturally, she wrote a song about it. It's called "When Life Is Good Again." Here's the music video and what Parton has learned during this grossly challenging time.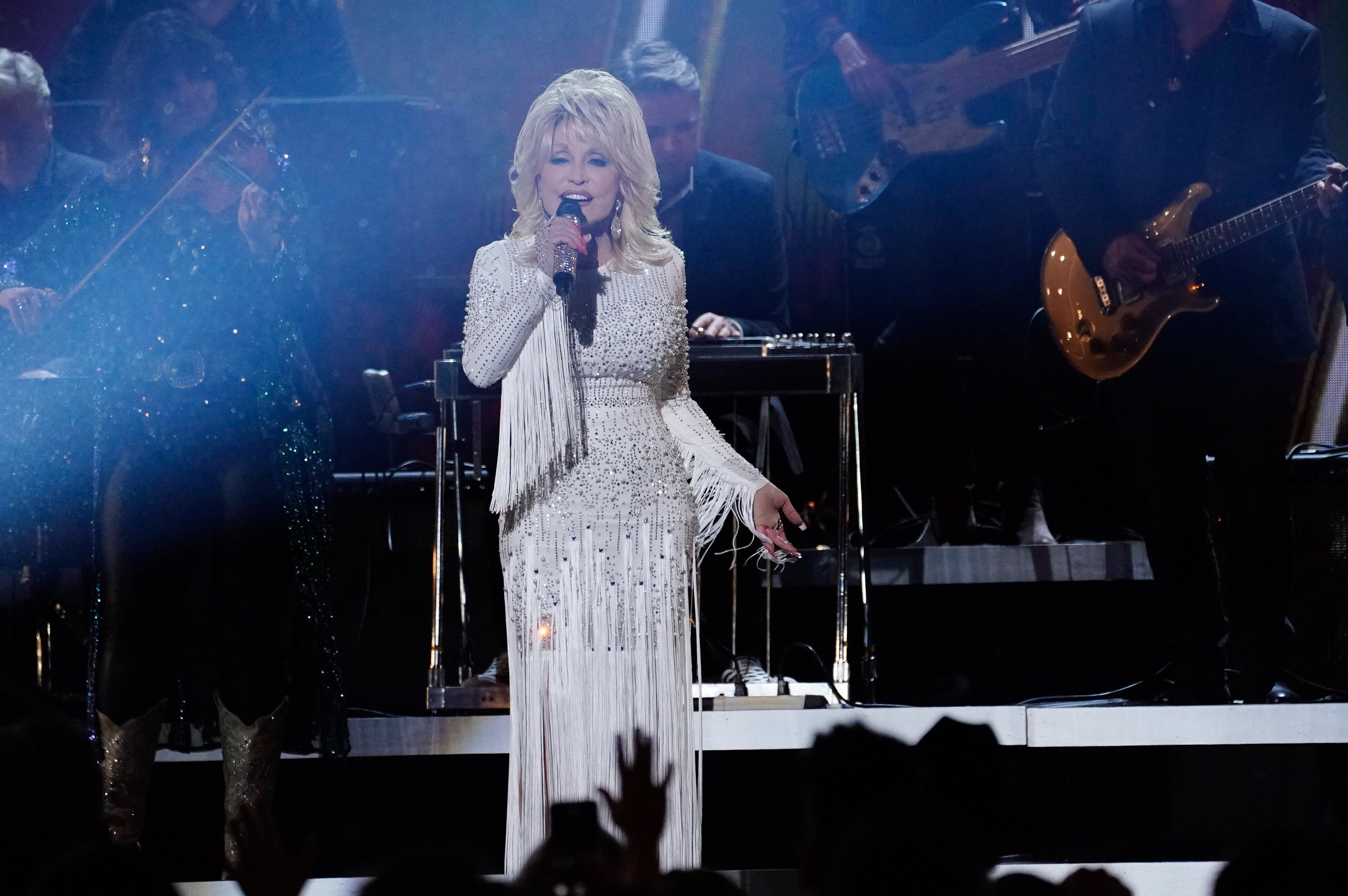 Dolly Parton is learning about patience
The Queen of Country is filled with wisdom. She believes that, in the most taxing times, we have the greatest opportunity to learn and grow. For Parton, she's been learning about how to be patient.
"I've known that I've just always just been able to just go, go, go, had the freedom to work, go wherever I needed to go," she told USA Today in Aug. 2020. "I'm learning a lot more responsibility. I think I was a fairly good person, but I think I'm going to be a better person after all this is over."
Such themes can be found in Parton's song, "When Life Is Good Again."
"It's like, 'When life is good again, I'll be a better friend, a better person when life is good again,'" she said. "I think if we all look at ourselves like that, that attitude will spill out into the world."
'When Life Is Good Again'
Parton recorded "When Life Is Good Again" in May 2020. In the states, we were only about three months into the pandemic at that point. The lyrics still hold up after a year.
I'll sail my boat and fly my kite
Walk in the park, go out at night
And hold my loved ones extra tight
When everything is on the mend
I'll even drink with my old friends
Sing and play my mandolin
We'll make it through this long dark night
Darkness fades when faced with light
But everything's gonna be alright
When life is good again

Dolly Parton, "When Life Is Good Again"
The advice Dolly Parton has for people who 'feel hopeless'
The interviewer asked Parton if she had any advice for people who "feel hopeless," "especially in these hard times."
Parton said she leans on her "very spiritual base" for support.
"I really think that we're to be learning a lot from this," she said. "I know I am personally, but it is scary and it is crazy. You don't know what's going on, and these days, you don't even know how much it's political or whatever.
"You just have to pray, if you're a faith-based person, for strength. If not, you just have to keep your wits about you and lean on your higher wisdom to know that things happen, and most things we get through, and usually we come out better on the other side."