Dolly Parton's Dream Job if She Wasn't a Singer Involves Doing Other People's Hair
We can't even begin to imagine what the music industry would be without the iconic Dolly Parton. For years, the singer has written and performed some of the biggest songs in music history, making her the legendary artist she's known as today.
Though making music professionally has always been a dream of hers, it turns out that it's not her only passion in life. In a previous interview, Parton revealed that she's always had a love for the beauty industry, which is a field she would most likely be in if she never became a singer.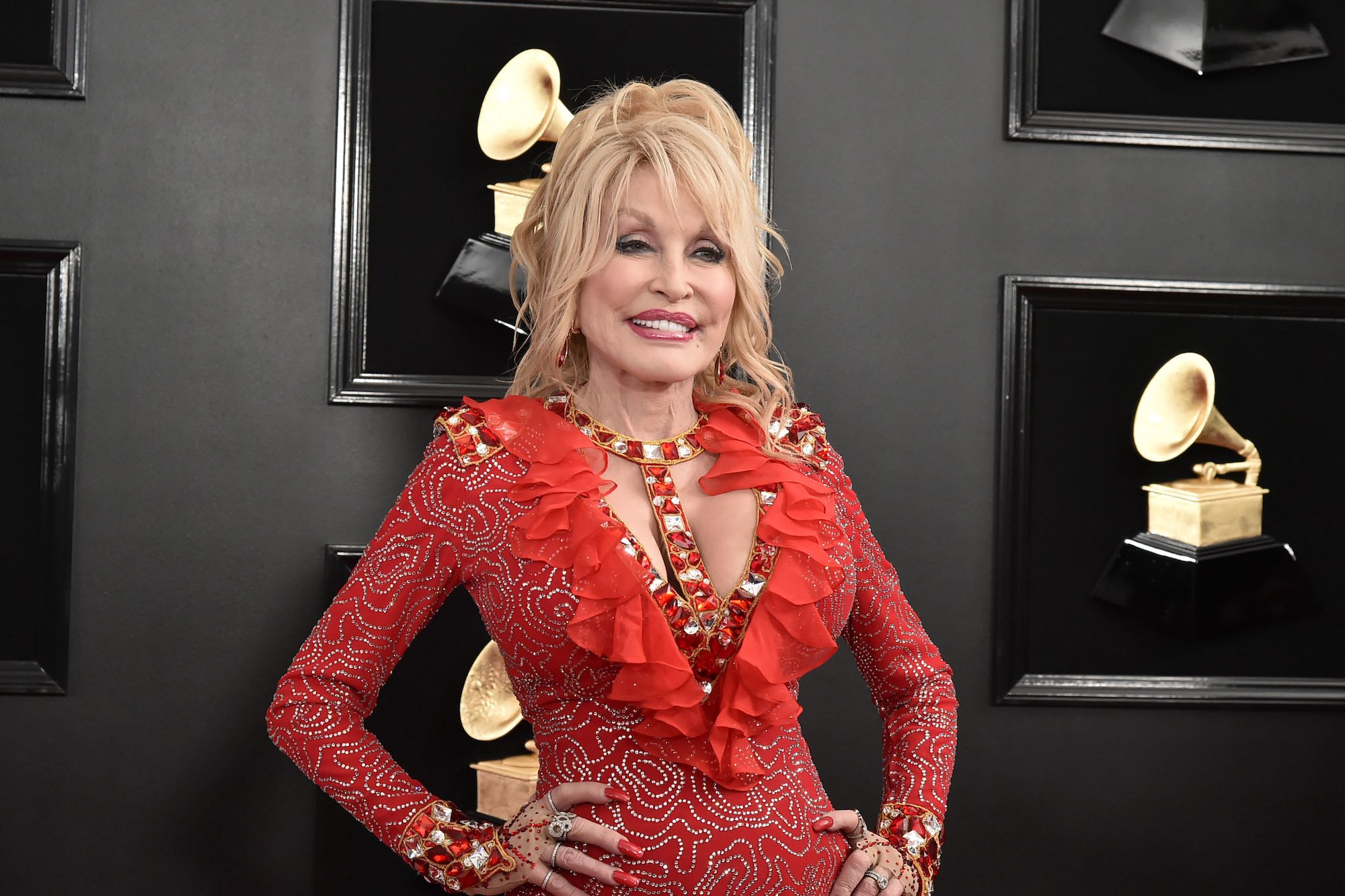 Dolly Parton would be a beautician if she wasn't a singer
If Dolly Parton never became a singer, she would still be just as fabulous and over the top.
While appearing on The Wendy Williams Show in 2014, the "9 to 5" actor revealed that she would be a beautician if she never became a country artist.
RELATED: Dolly Parton's Makeup Secret Is a Massive Skincare No-No
The conversation surrounding this topic began when Williams showed a photo of Parton from 1968 wearing a beehive hairdo.
"That was when the first hairpieces came out," Parton explained. "That was all my hair around the front, but I did have a piece right on top, and man, that thing was hard as a brick."
Parton shared that the hairstyle was one she did herself, which prompted Williams to express how "fascinating" it is that many women don't know how to do their own hair and makeup.
"I have a hairdresser, she does great with the wigs and all, but I can do my hair," Parton said.
The hit-maker then revealed that when she was younger, she often did her family members' hair. She liked doing it so much that she would have made a profession out of it if she didn't chase her dream of becoming a singer.
"I used to do my mother's hair, my sisters' hair when we did special things because I enjoyed that," Parton said. "I would have been a beautician if I hadn't have been a singer. "
Dolly Parton played a beautician in the 1989 comedy-drama 'Steel Magnolias'
Though she became a singer instead of a hairdresser, Parton still experienced life as a beautician when she starred in the 1989 film Steel Magnolias.
In the movie, the singer played Truvy Jones, a beautician who owns a home-based beauty salon in a small Louisiana town.
Parton, who has always been glamourous, clearly knew a thing or two about hair and makeup going into the movie. In 2020, she told Vanity Fair, "I thought this was the perfect role for me because if I had not made it in the business, I would have been a beautician because I would have had to have gotten discount prices on makeup and hair color and bleach and all that."
RELATED: Dolly Parton Explains Her Over the Top Makeup Looks; 'I Was Not a Raving Natural Beauty'
Parton added that she had developed the creativity needed to be a good beautician thanks to her family members.
"I'm very creative too. I'm good with my hands so I do good hair," she said. "So I felt like Truvy, I felt like I was fit right in that spot."