Dolly Parton's Earliest Christmas Memory is Genuinely Touching: 'We Were All so Happy'
Country icon Dolly Parton has been a part of the music industry for decades, but she came from humble beginnings. When late-night legend Johnny Carson asked about her earliest Christmas memory, she told him it was a year she didn't get anything that cost any money. Still, she said her family was "all so happy." What else did she have to say about that first Christmas memory?
Queen of Country Dolly Parton has made no secret of her "rags to rhinestones" journey through life. She started as a child with 11 siblings in a meager home where winters were especially hard. Now, she's one of the most beloved pop culture idols in recent history.
But Parton has also said her family had a lot of love, even though they didn't have a lot of money. When Johnny Carson asked about her first Christmas memory, she shared a sweet story of a year the kids all gave up gifts that cost money so their mother could have something special.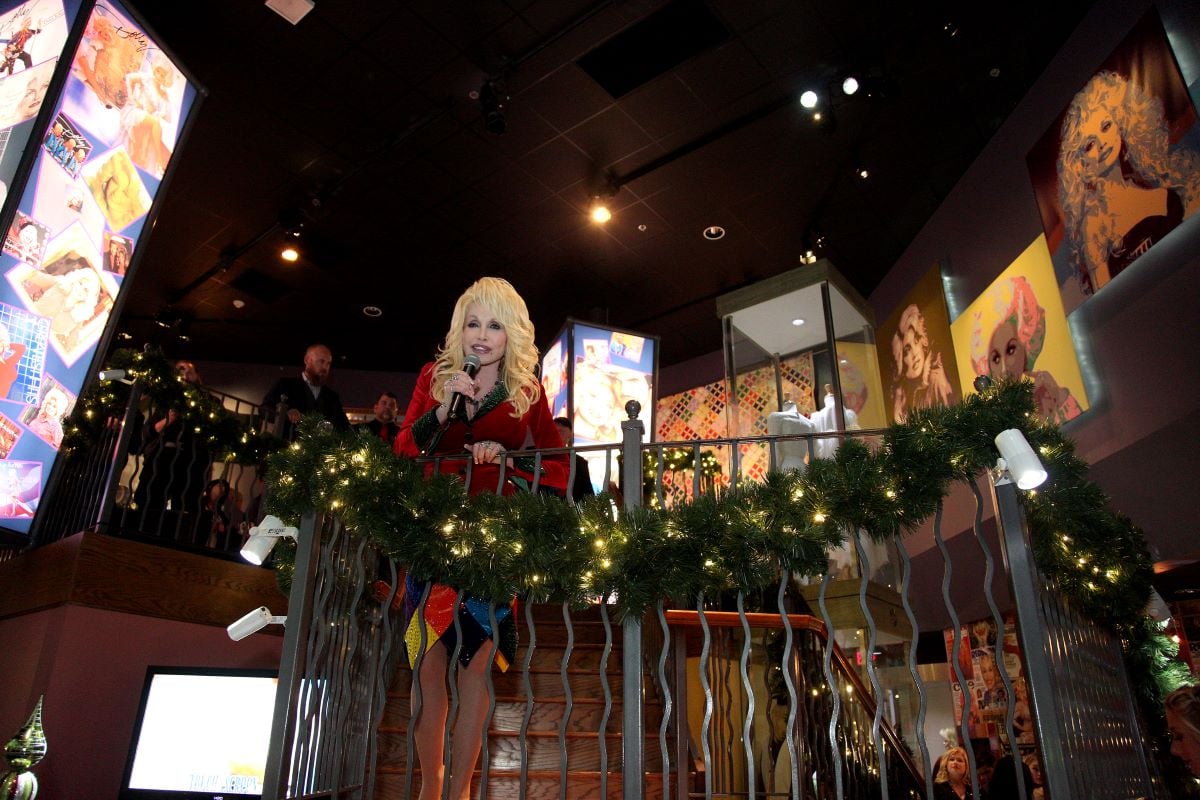 Dolly Parton grew up in rural Appalachia
Parton was born on January 19, 1946 in Tennessee. She was one of 12 children and money was hard to come by for her impoverished family — but she says they were rich in love. And her song — "Coat of Many Colors" — boasts of the pride she felt while wearing a patchwork coat made of rags her mother made for her.
She sings of children at her school: "Oh, I couldn't understand it/For I felt I was rich/And I told 'em of the love/My mama sewed in every stitch/And I told 'em all the story/Mama told me while she sewed/And how my coat of many colors/ Was worth more than all their clothes."
Thankfully, it sounds like Parton got the chance to give a little back to her loving mother.
Dolly Parton's earliest Christmas memory
While Parton was visiting The Tonight Show and host Johnny Carson in 1990, Carson asked her about her first memory of Christmas. She shared a sweet story — from somewhere around age eight or ten — of the year her dad surprised her mom with a wedding ring. As she explained to Carson, her parents wed and started having children in their teens, so her mother never had one.
And her first memory of Christmas was the year her father got her mother a wedding ring. She guessed that there were already between five to seven kids in her family at the time, but no one else got presents that cost money that year.
Still, the kids were excited. And Parton said that was in part because it was their first year with a Christmas tree with lights. She said her father hid the ring in a tree light bulb and the first of the kids to find it was rewarded with a special Christmas surprise.
"It took us hours," she told Carson. "[It] made a whole day of fun for us, looking for that ring."
In the end, the moment was seemingly as special as it sounds. "Mama cried and we cried," she shared. "We were all so happy."
What did Dolly Parton pray for as a child?
During their chat on The Tonight Show, Carson also asked Parton if there was anything she prayed for as a child. "Well, I wanted everything," she told him. "That didn't mean I got it, though."
"I always used to look through the catalogs," she told him before recalling, "Oh, I wanted those walking talking dolls so bad."
But as she explained, it was hard for her father to afford those kinds of toys — especially with a dozen children. So, one year he told Parton he had something even better — her little brother, Randy, who was born around Christmas. "We got a real doll," she shared, "that cries and laughs and pees for real."
For fans of Parton, her early Christmas memories are probably about as sweet as expected.