Dolly Parton's Husband Calls Her 'Catfish' for a Jokingly Insulting Reason
Though Dolly Parton's husband Carl Thomas Dean keeps a low profile and virtually never speaks to the press, she's happy to share some intimate stories about their life together. After nearly six decades together, Parton has sprinkled information about her marriage in many different interviews, giving a vague sense of how they work together. She once touched on Dean's nicknames for her, including one that comes off as a bit insulting.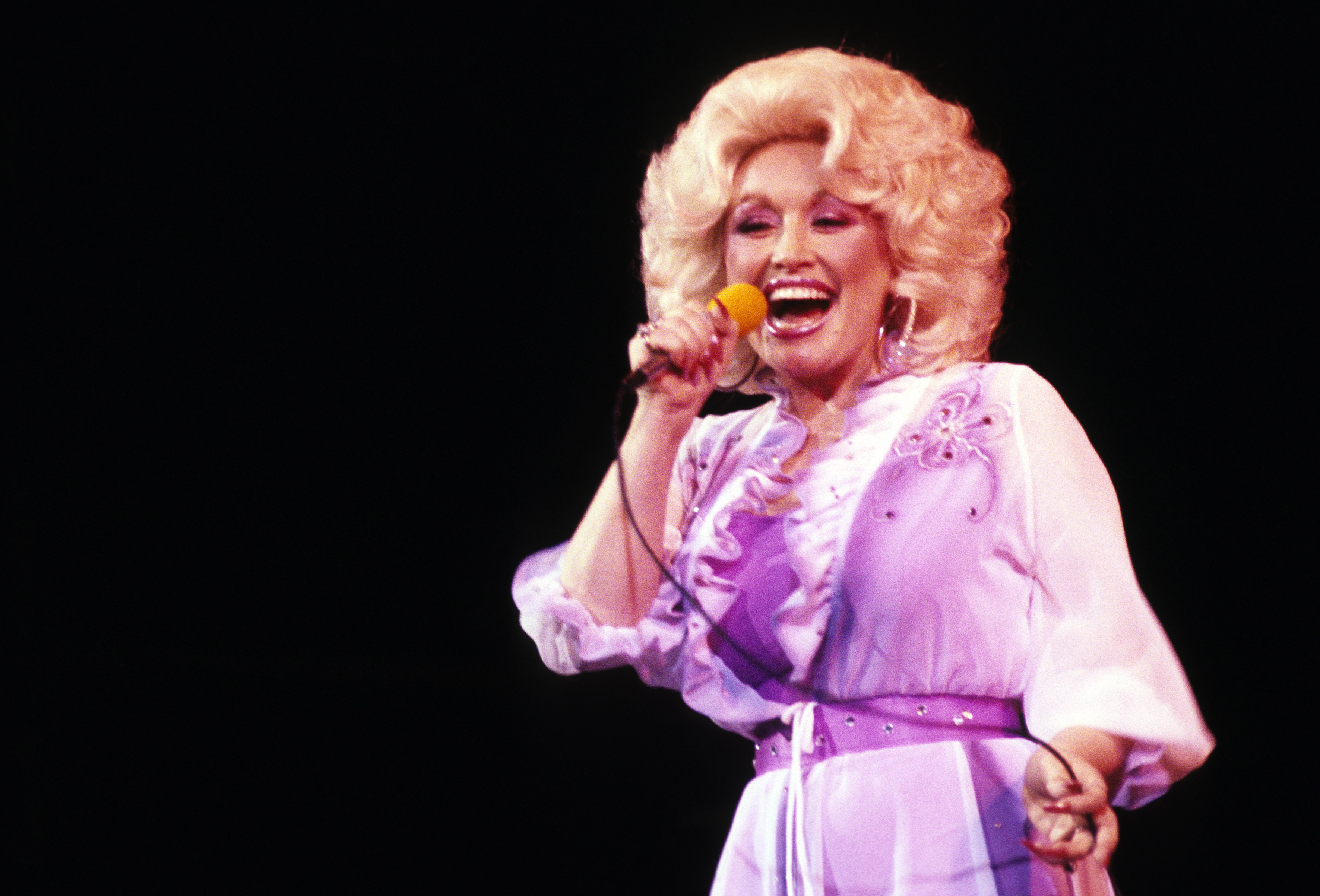 Dolly Parton met her husband on her first day in Nashville
The day after Parton graduated from high school, she packed everything she owned into a suitcase and moved to Nashville to pursue music. When she arrived, she stopped at a laundromat to clean her clothes. Here, she met her future husband. 
"I was walking down the street to the laundromat and he stopped me," Parton told The Guardian. "He said, 'Hey, you're going to get sunburned out here!'" Parton chuckles. "Well, he had to say something."
They began dating and, after two years, eloped. Parton's label believed that marriage would hamper her rising star power, so they kept their nuptials simple and quiet. Over five decades later, Parton and Dean are still together.
He calls her Catfish and other nicknames
According to Parton, the long marriage has given her and Dean plenty of time to think of nicknames for one another. 
"I always call him Daddy and he calls me Mama or Little Kid or Angel Cakes," she told the Ladies Home Journal, per the book Dolly on Dolly: Interviews and Encounters with Dolly Parton. "Sometimes he calls me Dotty to be silly: 'Okay, Li'l Dotty.'"
Dean has also given Parton a slightly insulting nickname, Catfish. According to him, it's because Parton is "all mouth and no brains." Despite this, Parton says the two of them never fight.
"Swear to God," she told Rolling Stone. "We get pissy, but it would scare me to death if Carl ever screamed at me."
Though both Parton and Dean are happy with most of the nicknames for one another, there's one thing that makes them both cringe: their own first names. 
"It makes him fee-urious when I call him Carl," she said. "Maybe once a year I call him Carl and it seems so cold that it really upsets him. Then he gets back by calling me Dolly, which cuts me to the quick."
Dolly Parton explained her relationship dynamic with her husband
Though many speculate on the nature of Parton's relationship with many of her co-stars, she shared that Dean is important to her.
"Carl' n' I are good friends," she said. "We have a real special relationship, and they'll have to wait a long, long time for our divorce. We're so totally open and free that whatever happens, happens. Carl was the wittiest boy in school. He's a fool like Steve Martin, yet there's that depth. He's so brilliant and sensitive and good. We've never had a serious argument. Oh, we get a little aggravated like any couple. The hardest time was when we built our house: Carl, I don't like that faucet. Well, then why don't you do it yourself?"
On their 50th wedding anniversary, she and Dean finally had the big ceremony of her dreams, celebrating their past and the years together to come.