Dolly Parton's Inspiration for Her Song 'Jolene' Involves Her Husband
Music icon Dolly Parton reveals who inspired her hit 'Jolene.'
Singing legend Dolly Parton has an endless list of hit songs. From "I Will Always Love You" and "Two Doors Down" to "9 to 5" and "Islands in the Stream," the music icon has launched classics in country, pop, and more recently, the inspirational genre.
Parton's 1974 song "Jolene" may be considered one of her most famous, which was inspired by two different women.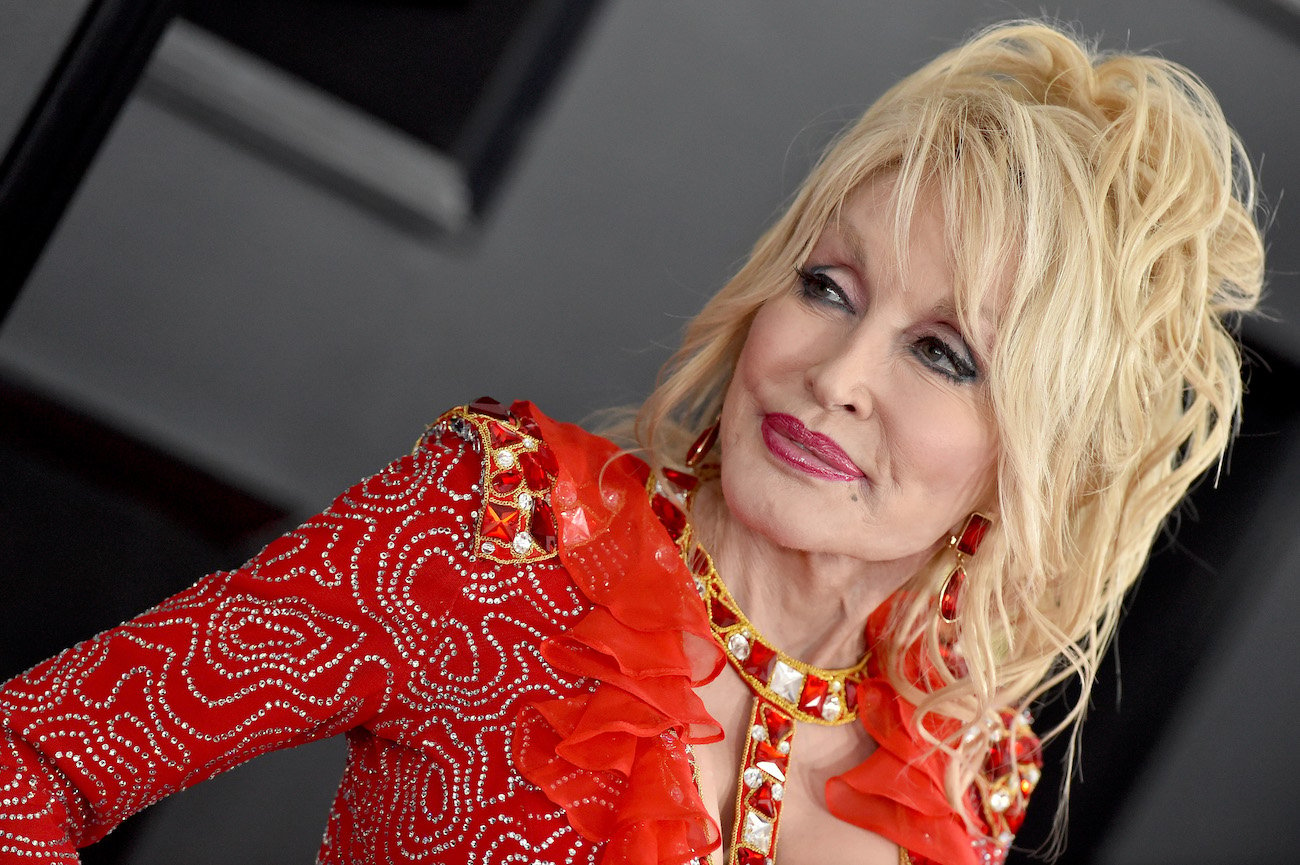 Dolly Parton's advice on marriage
Married to Carl Dean since 1966, Parton's husband tends to stay out of the spotlight. The singer revealed her husband has always preferred to keep things low key.
"When I met my husband, he wanted to take me out to dinner," the Grammy winner shared, according to People. "He pulled up to the drive-in window and got our food at McDonald's. … He only likes to go places where he can be comfortable!"
After 54 years of marriage, Parton apparently attributes some of their relationship's success to the theory that absence makes the heart grow fonder.
"I always joke and laugh when people ask me what's the key to my long marriage and lasting love," the singer remarked, noting her packed travel schedule. "I always say 'Stay gone!' and there's a lot of truth to that … but we really enjoy each other when we're together and the little things we do."
Singer-songwriter describes a temptress in 'Jolene'
To the delight of her fans, Parton recently announced her new Christmas album "A Holly Dolly Christmas." Featuring duets with top names including Willie Nelson and Michael Bublé, Parton's holiday collection is scheduled for release on October 2.
While the masses are surely eager for the Christmas gift from Parton, many still associate the iconic singer with her hit "Jolene." The catchy country tune immediately starts off with a plea from Parton to a mystery woman over a significant other.
Jolene, Jolene, Jolene, Jolene
I'm begging of you please don't take my man
Jolene, Jolene, Jolene, Jolene
Please don't take him just because you can
The lyrics continue to describe the temptress in vivid detail, with Parton singing of Jolene as having the upper hand.
Your beauty is beyond compare
With flaming locks of auburn hair
With ivory skin and eyes of emerald green
Your smile is like a breath of spring
Your voice is soft like summer rain
And I cannot compete with you
Jolene

– Lyrics from Genius.com
Backstory of 'Jolene' is two-fold
Though Parton's words clearly describe a grown woman, the song was originally inspired by one of her younger fans requesting an autograph.
"One night, I was on stage, and there was this beautiful little girl — she was probably 8 years old," Parton told NPR in 2008. "She had this beautiful red hair, this beautiful skin, these beautiful green eyes … I said, 'Well, you're the prettiest little thing I ever saw. So what is your name?' And she said, 'Jolene.' I said, 'Jolene. Jolene. Jolene. Jolene … That is pretty. That sounds like a song.'"
Though she had the title, Parton didn't have the story for the song until she later noticed a red-headed bank teller totally crushing on her husband.
"He just loved going to the bank because she paid him so much attention. It was kinda like a running joke between us," Parton recalled. "She had everything I didn't, like legs — you know, she was about 6 feet tall. And had all that stuff that some little short, sawed-off honky like me don't have."
Parton feels the song's popularity stems from the resonating message of insecurity and vulnerability.
"No matter how beautiful a woman might be," she noted, "You're always threatened by other women, period."