Dolly Parton's Limited Edition Ice Cream Is Returning — With an Exclusive Album
Dolly Parton fans have another shot at purchasing her ice cream flavor this spring. The ice cream and an exclusive album are coming to celebrate her new novel.
In 2021, Dolly Parton teamed up with Jeni's Splendid Ice Creams and released the ice cream flavor Strawberry Pretzel Pie. The release was a success, and the ice cream sold out almost immediately. In 2022, fans who missed out on the first release will have another chance to purchase Parton's ice cream. To celebrate Parton's new book, the flavor and an exclusive digital album will be available soon.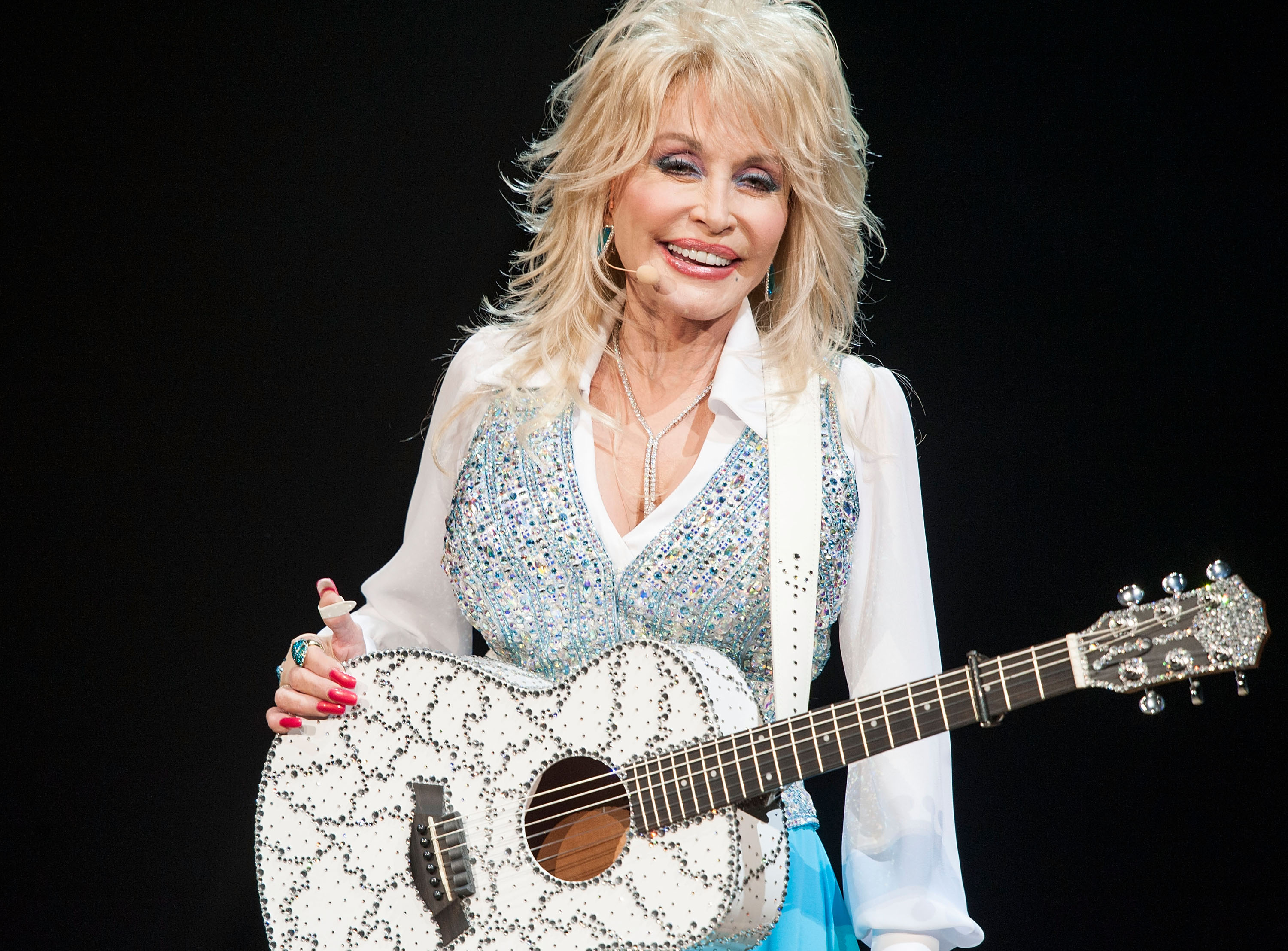 The musician has shared her favorite foods over the years
After over five decades of interviews, Parton has shared details about most parts of her life, including the food she likes to eat. She has a wide range of favorites, including Indian, Italian, and Mexican cuisine. But she has the most appreciation for the Southern cooking of her childhood.
"It's all country cooking. I'll bring my grits when I travel because I get so hungry on the road," she told Parade. "I try to stay on my low-carb diet during the week, and then when I know I have a day off, I say, 'Make me a pan of corn bread.'"
If she has dinner guests, Parton likes to impress them with one of her tried-and-true recipes: roast pork, green beans, turnip greens, and fried okra.
"I love roast pork, especially the fatty part," she told The New York Times. "I can't help it. The greasier the food, the better."
Dolly Parton collaborated with Jeni's Splendid Ice Creams to create an ice cream flavor
In 2021, Parton teamed up with Jeni's Splendid Ice Creams to create the Strawberry Pretzel Pie flavor. Jeni Britton Bauer, the owner of Jeni's, said working with Parton was a dream come true.
"I just kind of felt like when we made the flavor, we loved it so much, and it was like, when we feel really emotional about something that it's really special. I just felt like she was going to love it," she told Thrillist. "When she came back and loved the same one that we loved, it did feel like we had understood and created something together."
The flavor sold so quickly that it crashed the website. Soon, the ice cream was only available on eBay for those willing to pay $1,000 for it. In 2022, however, fans will once again be able to purchase the elusive flavor. To celebrate the release of Parton and James Patterson's novel Run, Rose, Run, and its companion album, Jeni's is re-releasing the flavor. Fans can get a pint of the ice cream as well as an exclusive digital album with a bonus song. 
Both the ice cream and the album are currently available for preorder, with the album being digitally delivered on March 4, 2022, and the ice cream shipping in April.
Parton is also a cookbook author
Parton loves a good meal and is happy to share her recipes. She even wrote a cookbook, Dolly's Dixie Fixin's: Love, Laughter, and Lots of Good Food, to share her favorite foods. She included recipes from her mother and mother-in-law, as well as ones from her Dollywood restaurants and her own kitchen.
"I still like to try new foods as often as I can. But when it comes to cooking for myself and my husband Carl and my great big extended family, which numbers into the multiple hundreds these days, what we really want to eat is what comforts us most: good, hearty food rooted in Mama's cooking and those country gatherings of my childhood," she explained on her official website. "It's the food from those Mom and Pop joints that welcome you in as if you're family. We really just want food that is lovingly made and joyfully served up. Around here, that's what we call Dixie Fixin's."