Dolly Parton's Most Embarrassing Moment Involved a Stage, a Hair Piece, and a Fiddle Player
Dolly Parton might be one of country music's most legendary singers, but she is like the rest of us in many ways. Similar to her fans and fellow celebrities, Parton has had a few embarrassing moments throughout her career. But there's one moment that will be forever be etched in her mind, and it just so happens to have involved her hair and a "hyper fiddle player."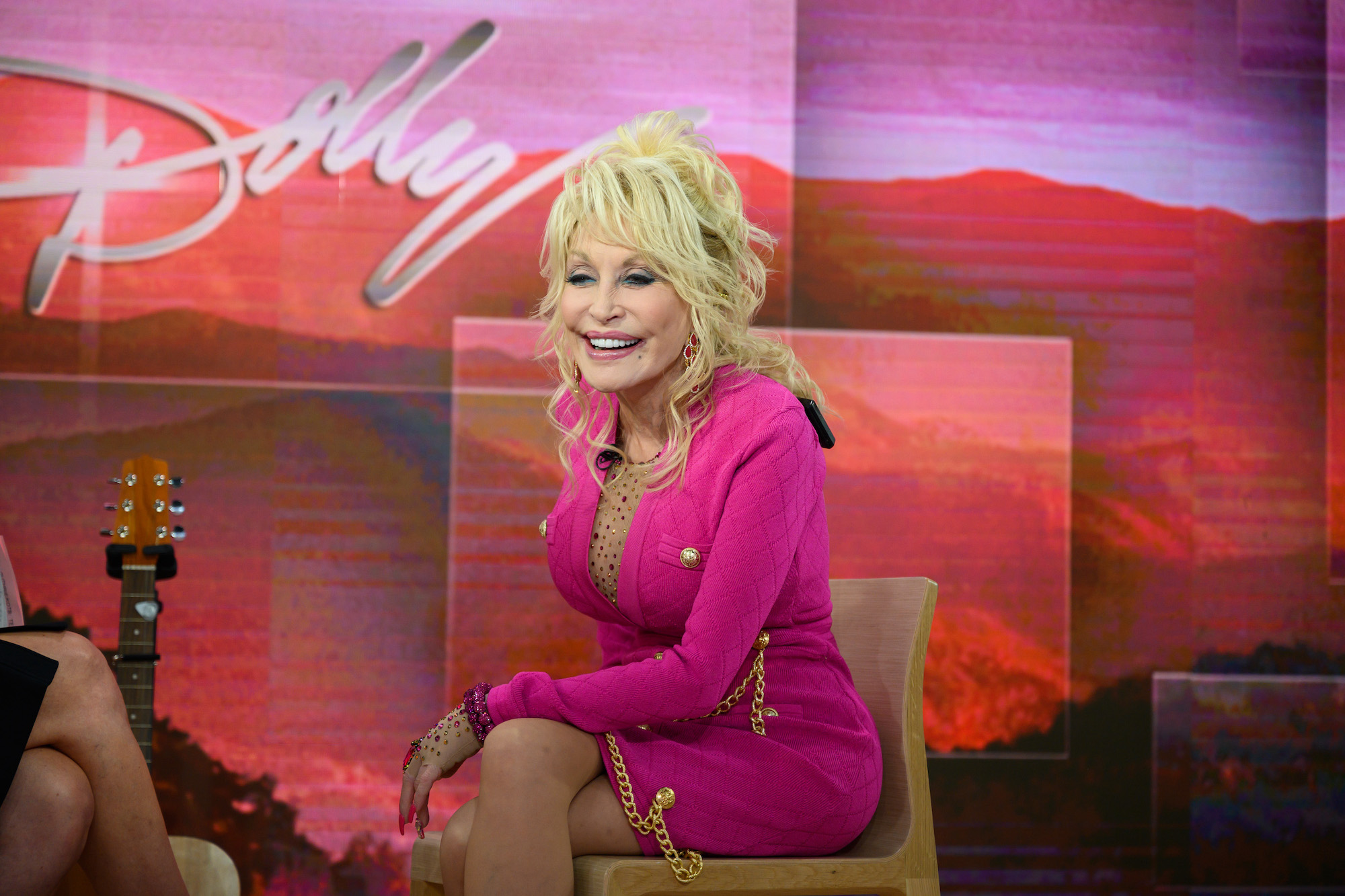 Dolly Parton's most embarrassing moment took place at the start of her career
In 2018, Parton appeared on the Ty, Kelly, & Chuck morning show, where she opened up about her most embarrassing moment.
According to the multi-Grammy winner, the moment took place early on in her career when she was a regular on the syndicated television program The Porter Wagoner Show.
"I hate being embarrassed," Parton shared. "Times on stage in the early days; I remember I was working with Porter Wagoner, and it was before I wore the full wigs. I had a little hairpiece on top. I always sprayed my hair a lot."
RELATED: Why Dolly Parton Once Said Singing on 'The Porter Wagoner Show' Felt 'Like Murder'
Unfortunately for Parton, the show's band included a "hyper fiddle player," who had, one day, gotten a little too close to her and her hairpiece.
"He was playing a thing and he was jumping around, and he got his fiddle bow stuck underneath my hair and lifted it up," the "Jolene" singer explained. "There were just enough strands and hair spray to keep it in place, but you could see through it, I'm sure. But it stayed, thank God for that! It was kind of embarrassing. We all have our moments."
That wasn't the first Dolly Parton was embarrassed
Though that incident was particularly embarrassing for Parton, that wasn't the only time she's been seemingly humiliated in front of an audience.
In her 2013 book Dream More: Celebrate the Dreamer in You, the singer recalled being laughed at during her high school graduation, which left her feeling embarrassed.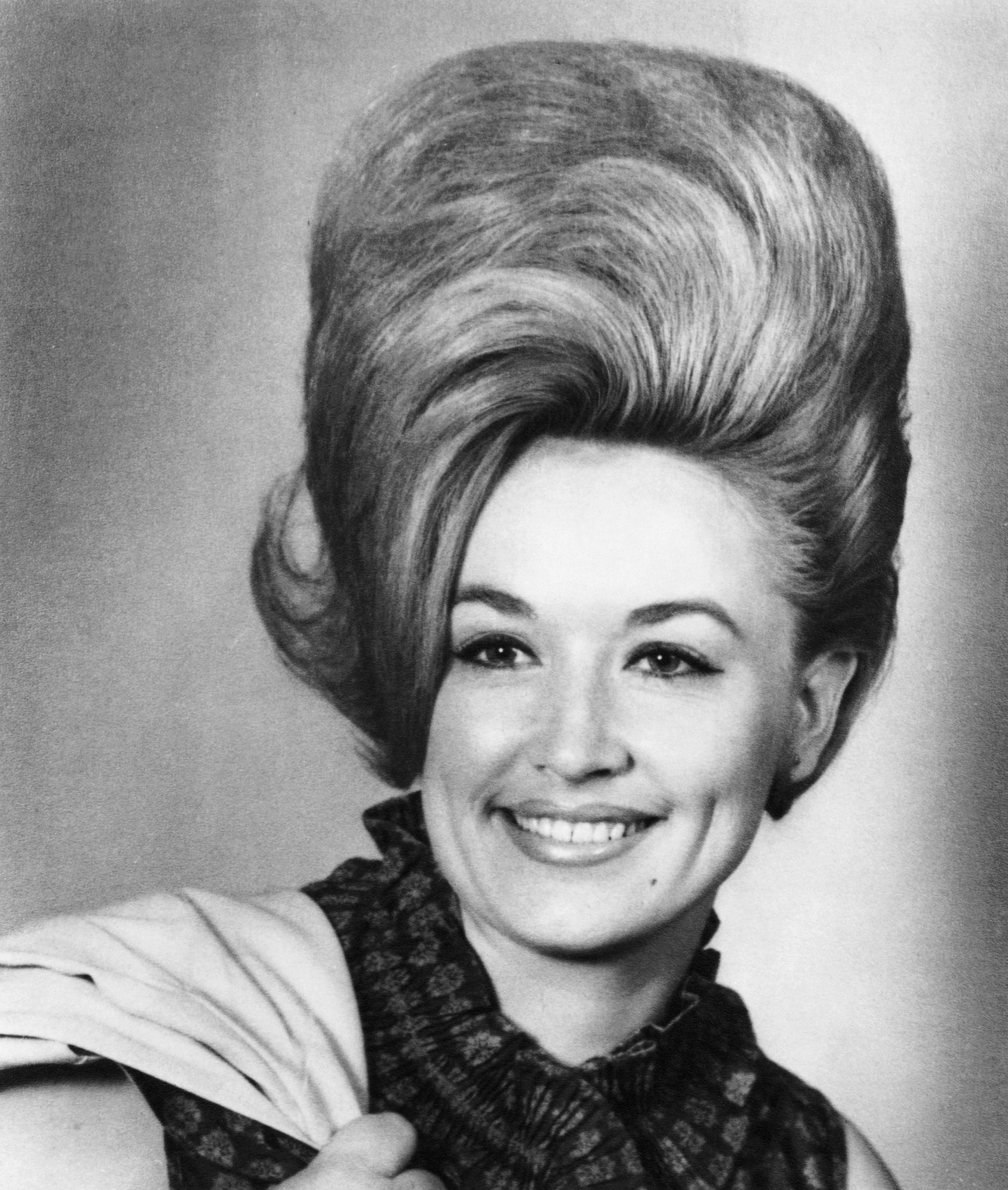 RELATED: Dolly Parton's Classmates Used to Make Fun of Her for More Than Her Coat of Many Colors
"All the graduates had been asked to stand up and talk about what we were going to do with the rest of our lives," Parton explained in her book. "Some said they were going to get married. Others said they were going to take a job in Knoxville."
She continued, "I stood up and said, 'I'm going to Nashville and I'm going to be a star.' Well, the whole place laughed out loud. I was so embarrassed. Why is everybody laughing? I thought. This is exactly what I want to do. I felt they were being really cruel."
Dolly Parton didn't let anything stand in the way of her dreams
Despite the upsetting situation, Parton didn't let people's opinions stop her from chasing after her dreams.
"As bad as I felt and as embarrassed as I was, that moment did not shake me from my dreams," the 9 to 5 singer shared. "I knew what I needed to do to make my dream come true."
Following her graduation, Parton moved to Nashville, where she eventually found success as a singer-songwriter.
Over the next five decades, Parton wrote and recorded some of country music's biggest hits. Today, she is one of the industry's most successful artists, with plenty of hit songs, chart-topping records, and accolades under her belt.
Looking back, Parton believes that those who laughed at her during graduation weren't trying to be malicious. Instead, she thinks that their perspective of life was different from hers.
"The passing of the years gives you a clearer perspective," the country music legend reflected in her book. "Now I really don't think the people were laughing to be cruel or making fun of me. They were just not used to someone dreaming that big or being that sure about it. I always believe that people with big dreams don't often announce them because if they fail, the whole world knows."
Now, Parton is living proof that never giving up really does pay off.